Soccer is one of the richest sports in the world. The revenue from broadcasting rights, countless sponsors, gate receipts and merchandise has made it an extremely lucrative endeavor. The players are bought at fees that dwarf GDP of several countries. The football clubs are earning money like never seen before. For example, the English Premier League champions Chelsea earned more than one hundred million during the just concluded season. In fact, Queens Park Rangers, who finished last in the table earned more than 70 million dollars.
Due to this huge increase in revenues, the clubs are able to pay one million plus monthly salary to the leading players. Also, the global popularity of the sport allows players to earn handful from endorsements and image rights. Another mode of revenue for the players have been their share in profit from merchandise carrying their names. All in all, the modern footballers are raking in enough money that they could spend rest of their life in luxury without having to worry about a dime.
So, here is the list of world's highest earning soccer players. Please note that this list is for 2014 and the figures listed include salaries, bonuses, and endorsement fees. However, the money earned from transfers is excluded.
Earnings: $79 million – Salary & Bonus: $52.2 million, Endorsements: $26.8 million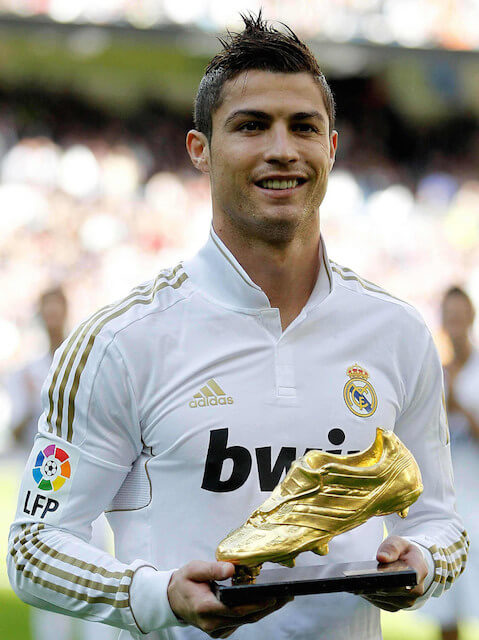 Over the years, Real Madrid star has re-written several records with his determination, hard work, professionalism and incredible skills. Due to his ability to score all kinds of goals, Ronaldo is considered by many, the most complete attacking player of the modern era. He has won FIFA Ballon d'Or three times, has finished as the top scorer in La Liga and UEFA Champions League three times and has won almost every trophy available in club football. His reported annual salary including bonuses is said to be in excess of 50 million dollars. Ronaldo also uses his immense popularity on social media (105 million Facebook fans and 37 million Twitter followers) to bag some of the most lucrative endorsement deals. His major sponsors include Nike, Tag Heuer, Herbalife, CR7 Underwear, Shirts & Shoes and Clear for Men.
Earnings: $70.5 million – Salary & Bonus: $48.5 million, Endorsements: $22 million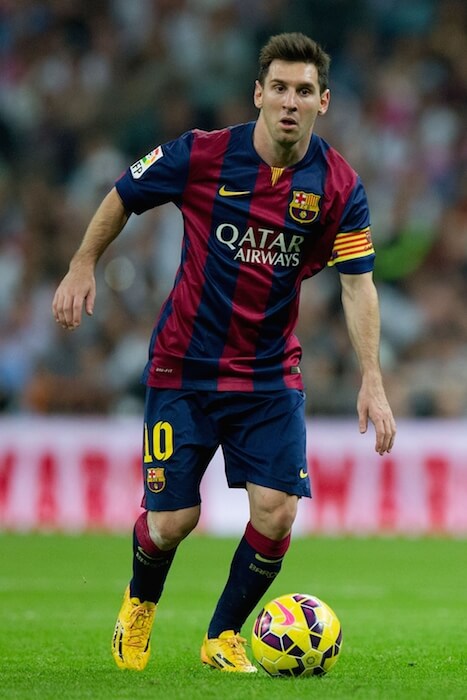 The Argentine wizard is considered by many, the best footballer ever to grace the football field. And, his numbers already reflect his greatness. With 286 goals, he is all-time top scorer in La Liga and for his club Barcelona FC, he has won Ballon d'Or four times and was the winner of FIFA World Cup Golden Ball during last year's world cup. He has won three Copas del Rey, six Supercopas de España, three UEFA Champions Leagues, two UEFA Super Cups and two FIFA Club World Cups with his club side. For his mercurial talents, Barcelona club has richly rewarded him with 45 million plus salary, which also includes bonuses. His superhuman exploits have also helped him fetch some big endorsement deals. His main sponsor Adidas has launched a Messi icon line of shoes and apparel to great success. Other leading sponsors include Pepsi, Turkish Airlines, Gillette, EA Sports and Audemars Piguet.
Earnings: $41.8 million – Salary & Bonus: $35.8 million, Endorsements: $6 million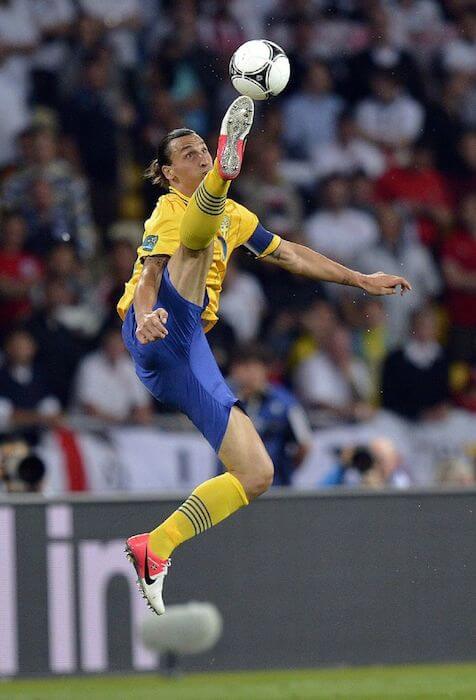 Zlatan is arguably one of the most confident soccer players around. His eccentric comments coupled with his ability to score outrageous goals has made him a cult personality. He has won twelve league titles in four different countries and countless cups in his glittering career. The black belt holder in taekwondo is compared with legendary Dutch forward Marco Van Basten because of his playing style. He is a tall, strong and agile forward blessed with exceptional finishing, passing, ball control and vision which helps him create plethora of goal scoring opportunities as well. In over three seasons for his current club Paris Saint-Germain F.C., Ibrahimovic has scored 106 goals in 126 matches and is just three goals behind all-time leading goal scorer Pauleta. For his ability to score outrageous goals, Ibrahimovic is paid more than $35 million by the French club. His main sponsors include Volvo and Vitamin Well. However, he can earn millions more if he signs new lucrative boot sponsor.
Earnings: $34.9 million – Salary & Bonus: $25.4 million, Endorsements: $9.5 million
In September 2013, Real Madrid made Gareth Bale world's most expensive player by buying him for $118 million from English club Tottenham Hotspur. And, in his first season, he justified the enormous price tag by scoring a win in Copa Del Rey final against eternal rivals Barcelona FC and decisive second goal in UEFA Champions League final against city rivals Atlético Madrid. However, he has come under widespread criticism from club supporters for indifferent form in his second season and there has been reports that English giant, Manchester United is looking to bring him back. If the reported transfer does happen, then it is guaranteed that he will get a substantial increase in his $25 million club salary. In terms of endorsement, he is becoming an emerging superstar as well. Last year, he signed a 6-year contract worth an estimated $35 million with sportswear giant Adidas.
Earnings: $31.7 million – Salary & Bonus: $14.7 million, Endorsements: $17 million
Neymar has smoothly transitioned from a Brazilian wonderkid to a global marketing star. The tricky forward earns more from endorsements than he earns from his professional contract with Catalan club. Neymar is a sporting icon in his home country and his 43 goals at the age of 23 fully justifies the hero status, he enjoys amongst the fans. Despite his young age, he has assumed mantle of a leader for the national side. Part of his huge endorsement earning for the past year was due to the fact that Brazil was hosting World Cup. His advertisement commercials for Nike and Beats were extremely popular during the tournament. His leading sponsors include Nike, Unilever, Panasonic, Konami, Red Bull, Volkswagen and Police. Neymar is well on way to become the new Pele on the field and David Beckham off the field.
Earnings: $31 million – Salary & Bonus: $27 million, Endorsements: $4 million
Though, he has struggled to recover from the disastrous knee injury, Radamel Falcao still managed to earn eye watering $30 million in 2014. During his loan stint with Manchester United, the Colombian forward looked a shell of a forward, who before his devastating injury was considered amongst the best strikers in Europe. However, the poor form didn't stop him from earning more than $250,000 per week. He also bags millions in exchange for his image rights. But, it seems that his indifferent form will make a dent in his salary in coming season as the reports suggest Falcao is ready to take a pay cut to play for another big club. Puma, Samsung, Gillette, Panini and Gatorade are Falcao's leading sponsors.
Earnings: $25.8 million – Salary & Bonus: $19 million, Endorsements: $6.8 million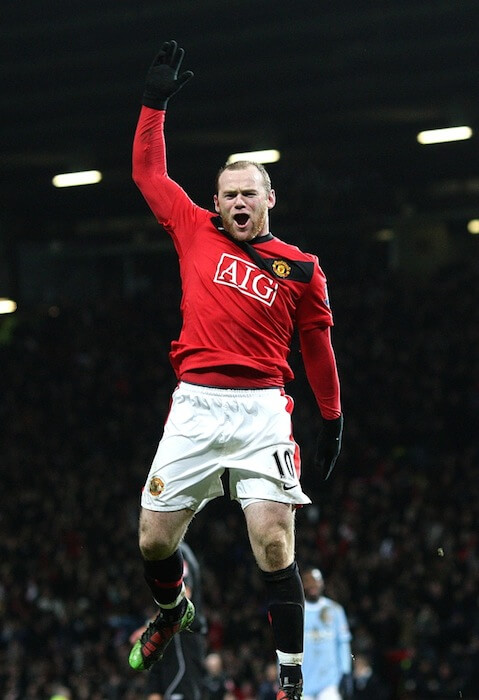 Manchester United and England captain, Wayne Rooney is regarded as one of the finest English players of the BPL era. The former Everton star holds the record for becoming the first player to score more than 10 goals in 11 successive seasons. The 29 year old striker needs just two goals to overtake Bobby Charlton as the all-time leading goal scorer for England. Also, with 230 goals, he is the third in all-time leading goal scorer tally for Manchester United, and he needs 20 goals to overtake Bobby Charlton. In 2014, the club rewarded him with a $105 million, 5-year contract extension that would keep him with the club until June 2019. The deal also allows club to negotiate image rights and commercial deals on behalf of the club captain. He has endorsement deals with Nike, HarperCollins, Samsung and Ford.
Earnings: $25.4 million – Salary & Bonus: $21.4 million, Endorsements: $4 million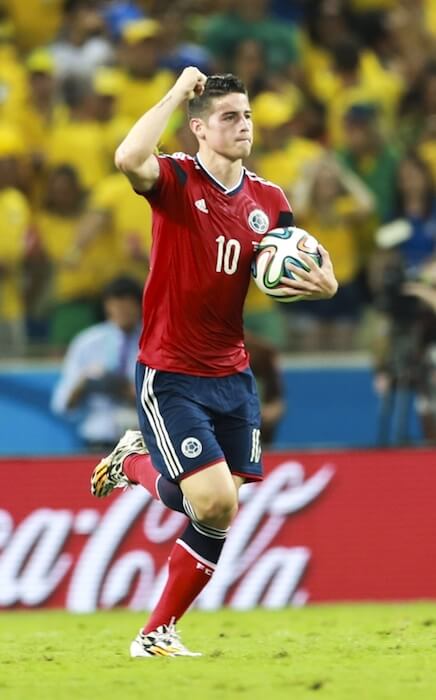 James Rodriguez emerged as one of the most popular players from the 2014 World Cup. His six goals in the tournament, which included stunning volley against Uruguay made him a household name and helped him win the prestigious Golden Boot award. According to many experts, he was in fact better than Lionel Messi, who was named player of the tournament. His World Cup exploits helped him earn $100 million transfer to Real Madrid and a chance to link up with his idol, Cristiano Ronaldo. At the Spanish club, he pockets twenty million plus salary and has become one of the most bankable stars. Like his idol, he has also launched his new line of J10 underwear created by newest sponsor Bronzini Black. He has recently signed a highly lucrative deal with Adidas. His other sponsors include Gatorade, Pepsi, Huawei, Hugo Boss and Dentics.
Earnings: $25.3 million – Salary & Bonus: $18.1 million, Endorsements: $7.2 million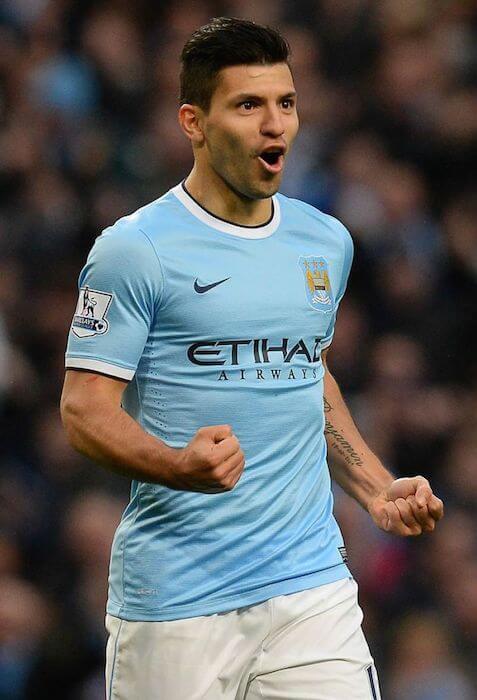 Sergio Aguero achieved a cult status at Manchester City by scoring against QPR in stoppage time and leading his club to BPL title. This was Manchester City's first title premier league era. Since his transfer from Atlético Madrid, Aguero has consistently torn apart defenses in the league and has been featured amongst the highest goal scorers. For his stunning displays, the club awarded him with a $90 million plus five year contract last summer. Currently, there are rumors that Real Madrid might move for him. But, if it happens, then the Spanish club might once again have to break the record. Aguero is immensely popular in his home country and is an established marketing force. Puma, Pepsi and Gillette are his main sponsors.
Earnings: $19.9 million – Salary & Bonus: $15.4 million, Endorsements: $4.5 million
Despite his penchant to court controversy, there is no denying that Luis Suarez is one of the finest strikers in football world. His direct running, brilliant ball control, incredible dribbling and powerful shot makes him a fearsome prospect for the opposition defenders. With 43 goals, he is the highest goal scorer for his national side. He was signed by Barcelona for 81 million euros. In his first season, he has helped the Catalan side to La Liga and Copa Del Rey titles, and UEFA Champions League final, where his club side will face Juventus. His club salary is around fifteen million dollars, and if he continues his impressive form, then in the coming years, there might be a substantial increase in it. Also, Suarez is a long time ambassador of Adidas and was recently seen as the face of new line of football boots.