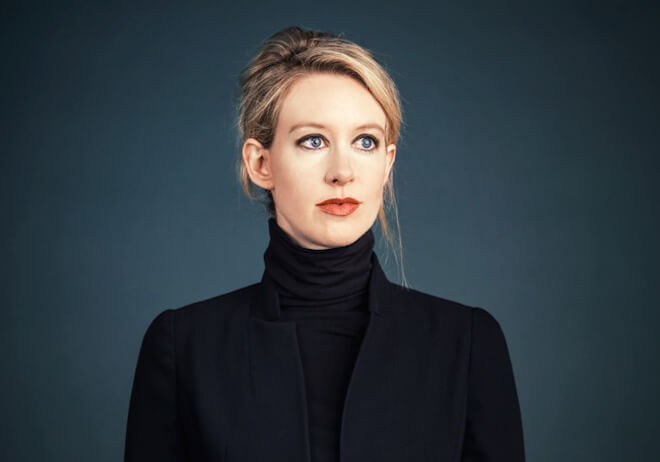 The annual richest list compiled by Forbes has once again acquainted us with some of the brightest lights of different sectors. The list contains those immense personalities who with their ability, ambition, willpower and determination have done extremely well in becoming the giants on their own.
In this article, we will take a look at the youngest and richest self-made women selected from the main list. I believe this list is particularly inspiring as it goes on to show that age and gender are nothing, if you have the real drive to achieve success in your life. It also goes on to show that how many opportunities are there in the world right now. So, read this list and get inspired and build the world of your dreams.
Elizabeth Holmes
Age: 31
Net worth: $4.5 billion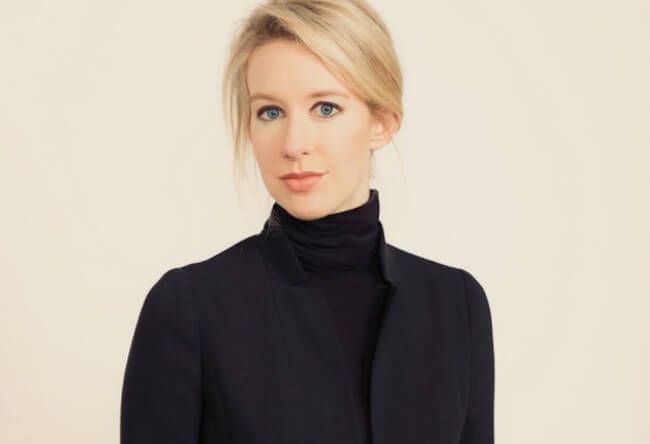 Elizabeth Holmes, the founder and CEO of Theranos, a blood test company is the world's youngest self-made female billionaire. Incredibly, she established the company at the age of 19, while she was a chemical engineering student at Stanford University. Initially, based on her invention and patents, the company offered only 30 tests. The company, using the microfluidics or "lab-on-a-chip" technology – a much faster and cheaper method than traditional lab testing techniques, grew exponentially. And, within 13 years, by 2014, the company offered 200 tests, was licensed to operate in every state in the US and was valued at nearly $10 billion. Theranos has worked up a partnership with drugstore chain Walgreens to build thousands of Wellness Centers (beginning with California and Arizona). The wellness centers will offer blood tests directly to consumers at a charge that is generally one-quarter to one-tenth of what others charge.
Holmes has been at the forefront of her company's expansion. As of 2012, she had 18 US patents and 66 non-US patents in her name and is listed as a co-inventor on over a hundred patent applications.
Age: 33
Net worth: $250 million
Without any doubt, Beyoncé is the "queen of pop." In her professional singing career that spans over 18 years, she has sold over 118 million records as a solo artist and a further 60 million with pop band Destiny's Child. Thus, making her one of the best-selling music artists of all time. She has won over 20 Grammy awards for her impressive body of work and is the most nominated woman in the awards' history. And, according to Forbes magazine, she is the most powerful female musician of 2015 as well. Apart from her earnings through royalties and record sales, Beyoncé further supplements her income with high profile live shows. Her recent 'The Mrs. Carter Show' World Tour became the most successful tour of her career and one of the most successful tours of all time. The World Tour started on April 15, 2013, in Belgrade, Serbia and included 132 dates that ran through to March 2014. The shows helped her earn around $115 million in 2013. Overall, she has made around $500 million in gross earnings as a solo artist.
Marissa Mayer
Age: 40
Net worth: $380 million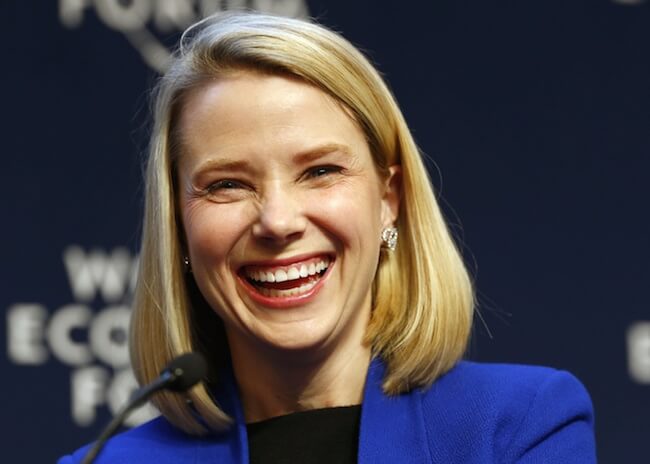 Marissa Mayer is the current president and CEO of Yahoo!, a position she has held since July 2012. In 2014, she was ranked the 16th most-powerful businesswoman in the world by the prestigious Fortune magazine. The majority of her earnings and her presence on this list is mostly due to the stock she earned during 13 years at Google. She was the employee number 20 at the IT giant and was, in fact, the first women engineer to join the company. Initially, she used to write code and oversee small teams of engineers, developing and designing Google's search offerings. Soon, her work and attention to detail was noted and so, was promoted to the position of product manager. Over the years, she continued rising through the ranks and at one point in time, held the position of Vice President of Google Product Search. And, since her appointment as the president and CEO of Yahoo!, she has undertaken a couple of controversial decisions to overhaul company's working culture and direction. Some of them have been heavily criticized. And, the jury is still out on her performance in her new role.
Adi Tatarko
Age: 42
Net worth: $300 million
Adi Tatarko is the co-founder and CEO of home design site Houzz, which has been called by CNN 'the Wikipedia of interior and exterior design sites.' Also, Houzz is one of the few non-game apps on iOS that have a 5-star rating. The site was launched in February 2009 by co-founders Adi Tatarko and Alon Cohen as a result of their own remodeling project. They had got tired of cutting pages out of magazines for their inspiration file. Therefore, they created an online photo database, where people in the process of building, remodeling and decorating could store inspiring images. The Houzz has allowed countless individuals in creating an online inspiration file that can be easily compiled, accessed and shared. On the website, the readers can ask professionals any query related to architecture, interior design and landscaping as well.
Sara Blakely
Age: 44
Net worth: $1 billion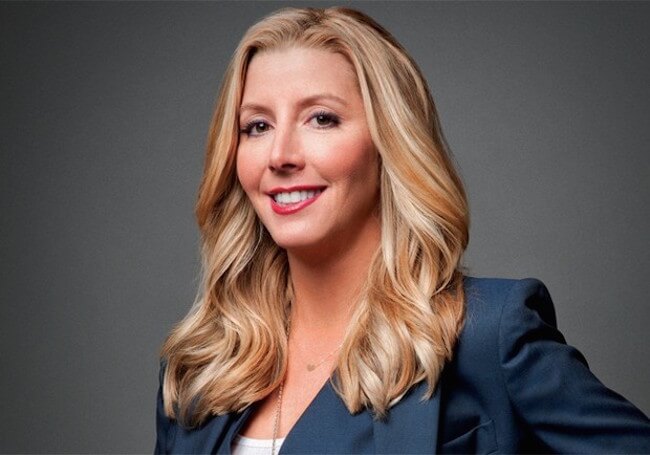 Countless women should be thankful that Blakely had an innovative mind and persistent spirit. Otherwise, you would have missed out on Spanx, which in its introduction revolutionized the women's underwear. Blakely's innovative product has eliminated annoying panty and bra lines and has helped countless women appear slimmer, shapelier and more athletic. The idea of Spanx came to Blakely's mind when she was working for office supply company Danka. As part of her job responsibility, she had to sold fax machines door-to-door. She was forced to wear pantyhose in the hot Floridian climate for her sales role. She hated the appearance of the seamed foot while wearing open-toed shoes. Sara liked the way that the control-top model eliminated panty lines and made her body look firmer. While still working for Danka, she relocated to Atlanta and spent two years and $5,000 from her savings, researching and developing her hosiery idea. Her idea was turned down by every hosiery mill owner she met until she received a call from a male mill operator based in Asheboro, North Carolina who offered to support Blakely's concept, after receiving strong encouragement from his two daughters. And, rest, as they say, is history.
Age: 46
Net worth: $1.05 billion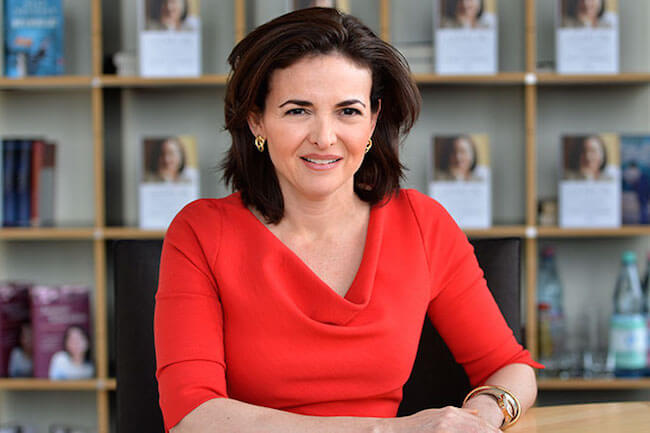 Sheryl Sandberg showcased her aptitude for being successful well in her childhood. She was always at the top of her class, while attending North Miami Beach High School. Also, on her graduation from Harvard College in 1991 with a B.A. in economics, she was awarded the John H. Williams Prize for the top graduating student in economics. Plus, she earned her M.B.A. with highest distinction in 1995 from Harvard Business School. Before joining Facebook as COO, she worked as a Vice President of Global Online Sales and Operations for Google.
She is credited for making Facebook profitable. For the social networking giant, Sandberg oversees the firm's business operations including sales, marketing, business development, human resources, public policy, and communications. Also, she is the author of best-selling 'Lean In: Women, Work, and the Will to Lead.' Currently, she is asking men and women to "Lean in Together" to further gender equality at home and work.
Susan Wojcicki
Age: 47
Net worth: $300 million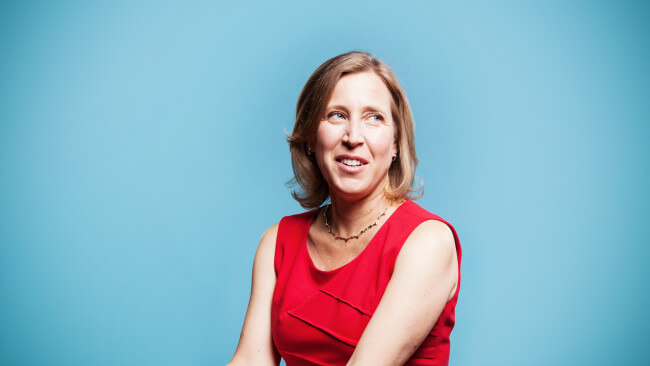 The new CEO of Google-owned YouTube has been with the company since its earliest days. In fact, Google founders Larry Page and Sergey Brin had set up the office in Wojcicki's garage in Menlo Park. She became Google's first marketing manager in 1999 and worked on the initial viral marketing programs as well as the first Google doodles. She also played a key role in the development of successful contributions to Google such as Google Images and Google Books. Over time, she grew within the company and was promoted to senior vice president of Advertising & Commerce position. Also, she is credited for developing AdSense, which became Google's second largest source of revenue. Plus, she was the one to propose to Google's board that the company should purchase YouTube, which was a small start-up at that time. She handled Google's $1.65 billion purchase of YouTube in 2006. For her work in digital marketing and advertising, she has been called "the most important person in advertising."
Age: 49
Net worth: $1 billion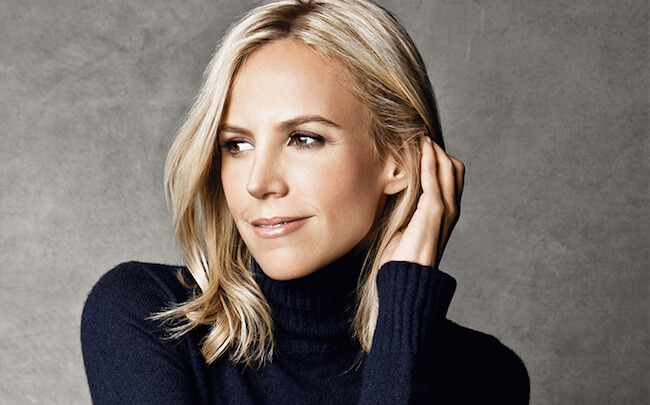 Tory Burch is an American fashion designer, businesswoman, and philanthropist. She is the Chairman, CEO, and Designer of Tory Burch LLC. Her career as a fashion designer began when she started working for Zoran, a Yugoslavian designer followed by Harper's Bazaar magazine. Then, for some time, she held public relations and advertising positions at Vera Wang, Polo Ralph Lauren, and Loewe, before opening her own retail store. In February 2004, she began her fashion label, "TRB by Tory Burch," later known as "Tory Burch," by opening a retail store in Manhattan's Nolita district. Most of the products on store's inventory were sold within a day. And, when a year later, Oprah Winfrey endorsed her line on 'The Oprah Winfrey Show' by calling Burch "the next big thing in fashion," her business literally went through the roof. The following day Burch's website received eight million hits. Since, launch of the brand, the company has opened over 140 Tory Burch stores worldwide, including flagships in New York, Los Angeles, London, Paris, Rome, Tokyo and Seoul, and has launched e-commerce sites in seven languages.
Liz Elting
Age: 49
Net worth: $310 million
The 49 year old Liz Elting is the co-founder and co-CEO (with Phil Shawe) of TransPerfect, the world's largest privately owned language services and technology solutions company, with revenues exceeding $471 million. TransPerfect was established as a two-person dormitory-based operation in New York University. And, currently, with more than 3,000 employees and offices in 90 cities worldwide, it is one of the largest privately held companies in the New York area.
However, Elting is currently embroiled in lawsuits over the company's future with business partner Phil Shawe. The two co-founders have filed numerous lawsuits against each other and have exchanged expletive-laden emails and threats laced with anger and resentment. A couple of years ago, the pair entered negotiations to buy one another, out a few years ago, but no agreements were made. The fact that they have a personal history involved further complicates the matter. You see while founding the company, Elting and Shawe were engaged.