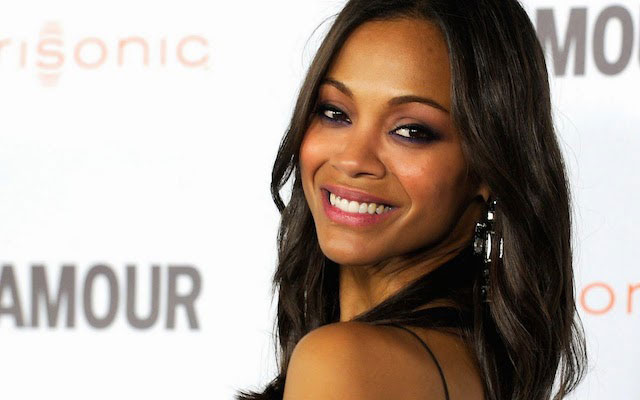 Zoe Yadira Saldaña Nazario or as we know her, Zoe Saldana is a popular American actress and dancer, who has appeared in critically acclaimed films throughout her career, but the milestone films that helped her achieve fame were Center Stage, Crossroads, Pirates of the Caribbean: The Curse of the Black Pearl, Star Trek, and its sequel Star Trek Into Darkness. She was also noted for playing the role of Neytiri in blockbuster film, Avatar. She will also be seen as the leading lady, Nina Simone in her upcoming film Nina.
The actress is again gaining a lot of spotlight for sharing her pregnancy weight secrets on her Facebook Page that was recently reported by Today.com. She started off her experience by admitting that she weighed around 185 pounds, when she was more than six-months pregnant. But, we assume that she gained additional weight as she gave birth to twins.
Apart from the mental stress of gaining a lot of weight (which may turn out to be a problem for some time for expecting moms), the Avatar actress also had many physical problems. By her own admission, her body was less flexible, her joints were weak and exercising was a painful practice, she had to bear to keep in shape. Saldana also confessed that her body changed a lot during pregnancy and had put on weight at many places on the body. She also felt very tired a lot of time, which is not common, but can be stressful at times.
The smoking hot actress also seemed to understand the pain experienced by new mothers. Zoe wrote that she knows that many women have done this (had a child) and many will do it soon. She suggested that all women should share their experiences with one another so that we all can learn from each other. (Wise advice Zoe, we certainly agree)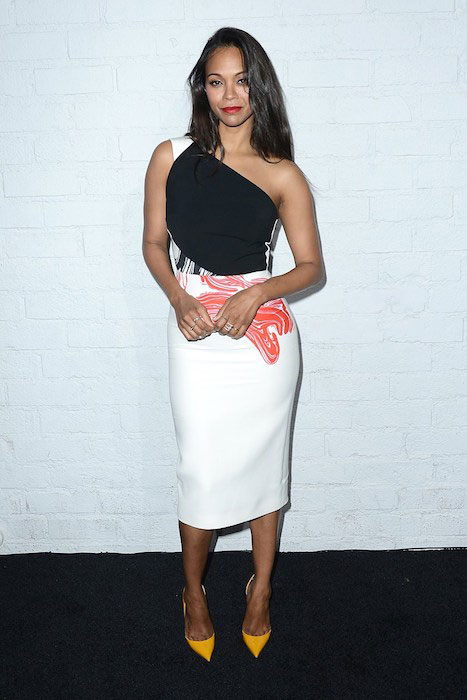 Though the pretty actress has given birth in November (November 27, 2014 to be precise) but her weight loss efforts really started off in January 2015. Even then the actress called them slow, painful as well as frustrating. She called her trainer in January and at that time, she weighed around 160 pounds. Her first step in the direction of losing weight was to walk a lot.
Despite her struggles, the actress acknowledged that it was all worth because she wants to be full of energy before her sons start walking on their own. In our opinion, that makes her a supermom as her aim is not only to get a sexy figure again, but also to become competent to help her children grow. The talented actress also wants to get back in shape because she will soon start shooting for Star Trek 3. In fact, she returned to work on April 29, 2015.
The charming actress believes that many moms may feel too tired and may not have the energy to keep going for their workouts in order to lose pregnancy weight, but it's a necessity. She has a word of encouragement for all the new moms. She says that the key is to stay determined and know that you have to bounce back. If bouncing back as a woman seems impossible, try bouncing back as a mom. No matter what you do, just don't give up. We would like to say that "Try and try until you succeed" is the motto here. Don't you think?
The Hollywood hottie has also been blessed with constant support of her husband, who is an Italian artist, Marco Perego. He had been with her throughout her pregnancy and now has further motivated her by reposting her words on his Facebook account. He wrote that she should keep pushing and he is always with her. He also called her his inspiration. Marco further thanked her in Spanish. Isn't that cute?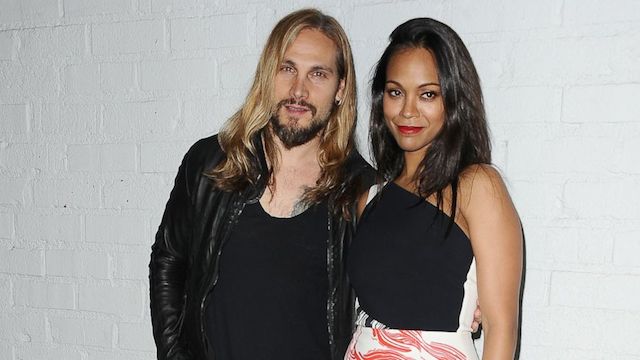 Well, we hope that the hard working mom, Zoe will achieve all her weight loss goals and be a supermom for Cy Aridio Perego-Saldana and Bowie Ezio Perego-Saldana in the future. If you are curious for getting a look at her kids, do check out her official Instagram, where the actress has posted a partial picture of yet to be revealed kids. We'll wait for the real pictures, Zoe, and we wish you'll post them soon.