On their lofty pedestal, most of the celebrities seem to have got everything right. They have bucket loads of money, grand mansions, expensive supercars, and privileged and pampered lifestyle. In short, everything is perfect in their lives. However, there are some celebrities who like us have to face their mental demons, endure mental breakdowns. Some of them have highly skilled publicists, who help them keep these personal problems under the wraps. While others are not that fortunate and end up becoming a headline of the gossip newspapers.
Most celebs are very private about their mental disorders. And, knowing the shamelessly intrusive nature of paparazzi justifies it. After all, who would like to see their painful and stressful mental problems become fodder for gossip tabloids? None, I suppose. And, there are some celebrities who in order to raise awareness about particular mental disorders have gone public with their struggles. They have worked to help charities dealing with the same particular disorder that have plagued them.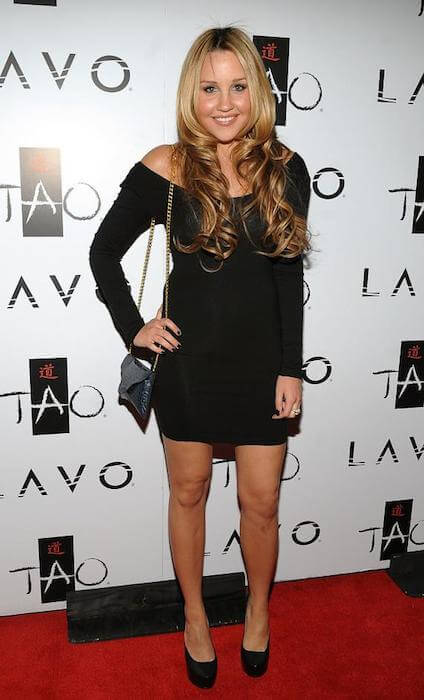 Amanda Bynes, who was one of the prominent child stars in the late 1990s and early 2000s suffers from not only one, but two mental illnesses – bipolar and schizophrenia disorders. Her mental problems, first came to light on July 22, 2013, when Ventura County Sheriff's deputies arrested her in front of a stranger's house after she had started a small fire on the driveway of the house. She was hospitalized under a 72-hour mental-health evaluation hold. Subsequently, her affairs including her medical care and her finances were transferred to her mother's care. After receiving proper treatment for her problems, in December 2013, she was released from her mother's conservatorship.
Her mental problems again came to fore in 2014, when from late October to November, she was accused of shoplifting, scratching a woman inside the nightclub and was allegedly kicked out of John F Kennedy Airport. She also took the help of Twitter to rant against her parents. As of now, she is said to be feeling much better and happier.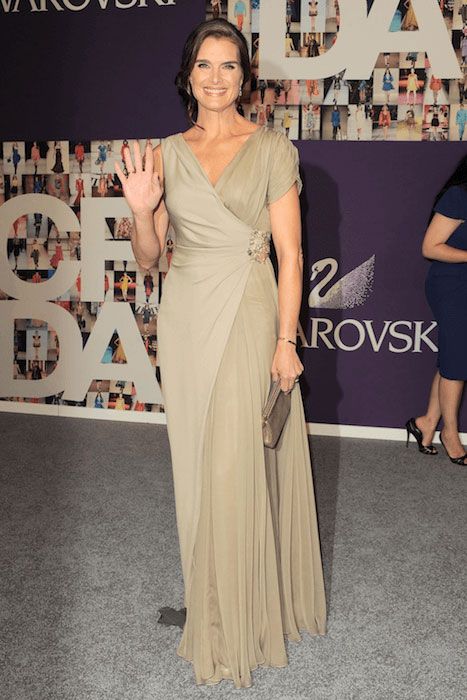 After the birth of her daughter Rowan Francis, named after her late father, Brooke Shields had to endure a crippling bout of postpartum depression. In postpartum depression, the concerned individual faces serious depression, suicidal feelings and finds it impossible to care for her baby or feel any affection for the child. In an interview, talking about her mental problems, Shields revealed that instead of caring for her beautiful daughter, she would find herself staring out of the window of her Manhattan apartment and thinking about putting it all to end by plunging four floor down. She couldn't even look at the baby and every time she got near to her, her knees would get weak and she would breakdown thinking of it as the worst mistake of her life.
After consulting a doctor and accepting her problem, she was able to overcome her mental demons. Since then, she has publicly spoken about the dangers of the disease and has worked to raise awareness about it.
Margot Kidder, who rose to fame for her portrayal of Lois Lane, the love interest of Superman Christopher Reeve in four movie series, had to deal with serious bout of bipolar disease in April 1996. She started chain-smoking, drinking coffee and staying up round the clock, which led to her becoming delusional. She disappeared for four days and lived on streets like a homeless person. She was found in the backyard of a house by the Los Angeles police in a dirty, frightened and paranoid state. She was subsequently placed under the psychiatric care. Kidder is said to have struggled with the bipolar illness since her teens, when she had attempted to commit a suicide.
Kidder has since overcame her mental disorders with the help of natural and herbal treatments including orthomolecular medicine. She is a staunch advocate of using the natural medicine to treat mental disorders.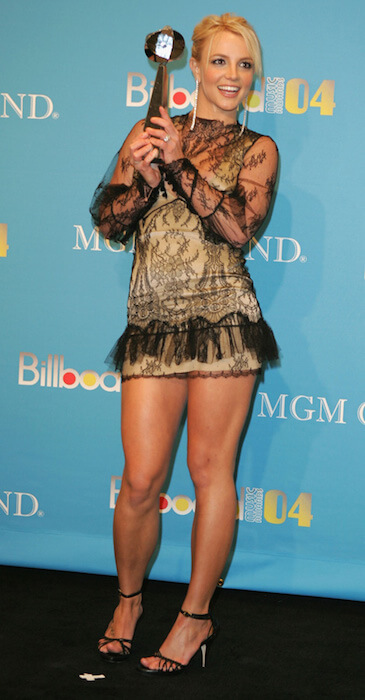 Britney Spears suffered a shocking and very public mental collapse in 2008. She locked herself in a room with her child in her Los Angeles home and simply refused to hand over her son to his ex-husband, Kevin Federline. Kevin called police to intervene, who found Britney under the influence of an unknown drug. She was subsequently taken to Cedars-Sinai Medical Center for mental evaluation. A day later, the court suspended her visitation rights and gave the sole custody of their children to Federline. Around three weeks later, she was admitted to the psychiatric ward of Ronald Reagan UCLA Medical Center and was placed on an involuntary psychiatric hold.
During that troubled period, she shaved her head and was seen driving around like a mad woman. She would turn up with dirty clothes, would sit and cry on sidewalks. She is rumored to have suffered from the bipolar disease.
Long before, she became one of the most celebrated chefs and opened her chain of restaurants, Paula Deen had to struggle with serious bouts of agoraphobia. Agoraphobia is an anxiety disorder, which is characterized by anxiety in situations where sufferer feels certain things are dangerous and feels extremely uncomfortable with the elements. Her first panic attacks and bouts of agoraphobia were triggered by the death of her parents and failure of early marriage with her high school sweetheart. She battled her anxiety problems throughout her 20s, during which, she could not leave her house due to intense fear. The only place she would feel safe was near her stove. She has revealed in an interview that during those anxiety attacks her arms would go numb and she would feel as if she was getting a heart attack.
However, she has now overcome her mental illness with spectacular success. She has sold over 8 million copies of her cookbooks, has appeared in her own television shows and has even launched her dessert line to be sold in Walmart.
Sinead O'Connor is one of the most controversial and decisive personalities in the music industry. She has shaved off her head in a protest against the traditional views of women, has repeatedly lashed out against organized religion which included ripping up the picture of the Pope and has well publicized clashes with other musicians. Connor, who had a 'barbaric childhood' found it difficult to deal with the sudden fame and social infamy. Her depression spiraled out of control, when on her 33rd birthday, on December 8, 1999, she attempted suicide. As she would later admit in interview, she would see trees and the first thought that would occur to her was to hang herself.
She was misdiagnosed of bipolar illness by the doctors. However, after taking extensive medication for her problem and suffering difficult side effects of it, without finding solution for her problems, it was realized she wasn't bipolar after all. Since then, she has undergone extensive therapy to cope with her problems.
Drew Carey with his fees amounting to $750,000 per episode in the final season of 'The Drew Carey Show' was one of the highest earning television personalities. In fact, with net worth of $165 million, he is one of the all-time richest TV hosts. His success seems even more impressive considering the fact that he has battled crippling depression problem. In his autobiography, 'Dirty Jokes and Beer: Stories of the Unrefined,' he wrote that rough childhood which included sexual molestation by unrevealed party and his father's early death had an adverse effect on his mental health. So much so that, he tried to commit suicide twice with sleeping pills in his teens and 20s.
He overcame depression by accepting his depression. He learned how to believe in himself, started to set goals in his life and read almost every self-help book out there.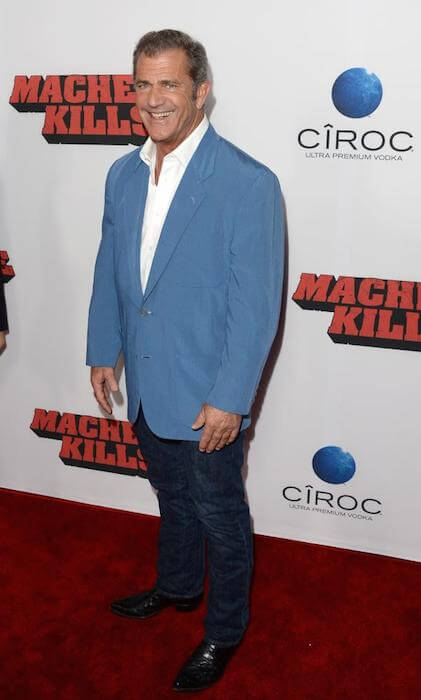 Mel Gibson's public behavior over the years has given hints of what he finally himself accepted in 2002. He has history of well documented public outbursts and rants. On July 28, 2006, he was all over the front pages of the leading tabloids. Not only he was guilty of speeding under influence of alcohol and had an open container of alcohol in the vehicle, but also launched an explosive laden and anti-Semitic tirade against the arresting officer. Then, in January 2010, he was subject of the domestic violence investigation launched by Los Angeles County Sheriff's Department. In the July of same year, the alleged recordings of Gibson's rants were released on the internet.
During the bouts of his manic depressive disorder, Gibson has been often found guilty of racism, sexism and anti-Semitism.
Elton John like many superstars has suffered from the wild alcohol and cocaine addiction. The fame that comes with being one of the bestselling artists and isolation of being on the grandest stage of music, pushed John deeper into addiction. He wasn't even able to talk to anyone without influence of cocaine, and felt angry, irritated and complained about everything. Things soon reached the very peak, and the singer who was at the pinnacle of fame felt frightened and repulsed by his state. After confrontation with his lover, he checked into rehab in 1990 to battle addiction and bulimia. Bulimia is a psychiatric disorder in which the suffering person consumes a large amount of food in a short amount of time, which is followed by urge to vomit or any other way to purge the food consumed.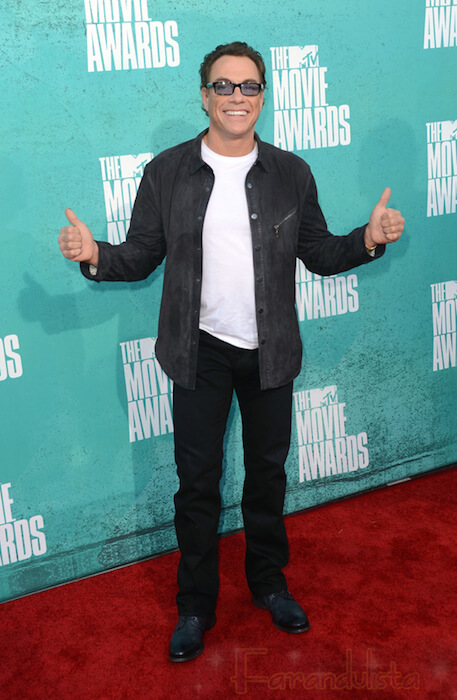 Jean-Claude Van Damme is one of the greatest action heroes. And, his extreme bipolar disease was one of the reasons behind his stunning physique and excellence in martial arts. The Belgian star used to feel low and depressed, if he didn't train for couple of days. During those sudden bouts of depression, nothing could make him unhappy. And, it was the depression and stress of hectic schedule that would push him to extreme cocaine addiction, during which he would consume cocaine worth $10,000 within a week. By mid-1997, Van Damme came close to committing suicide and ironically that was the turning point for the Street Fighter star. Shortly later, he was diagnosed with rapid cycling bipolar disorder and placed on sodium valproate that ultimately helped him cope with his sudden and extreme mood swings.