When we see our favorite celebrities at the peak of their lives, it is difficult to fathom that once they were just like us, regular people with regular problems. Before living in grand mansions and villas, they lived in moldy and cramped apartments. Before getting an army of servants to do the most insignificant tasks for them, they themselves did some humble jobs to sustain and support their burgeoning dreams and ambition.
So, whether you believe it or not, your favorite celebrities were like you before finding fame. Like you, they have done plethora of regular jobs ranging from waitressing to working in cleaning services, from working as mascots to working as bouncers. Some of them even climbed out the dark depths of their lives. Some celebrities managed to not only live a decent life but became leaders in their fields after doing illegal jobs such as drug peddling. So, let this article be an inspiration to achieve your dreams irrespective of wherever you are in life right now.
Here, are some surprising jobs that your favorite celebrities did before becoming multi-millionaires and super successful.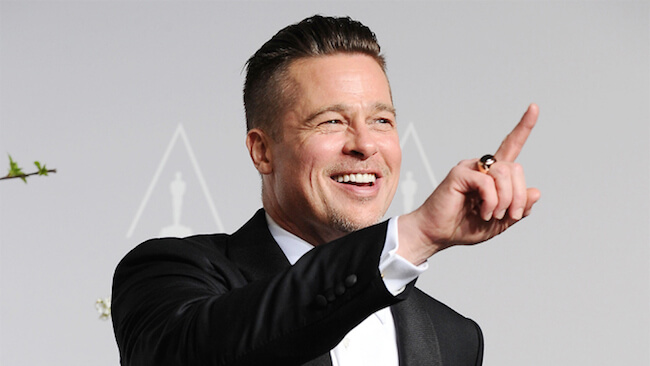 To say Brad Pitt is a successful actor would be a massive understatement. The actor, who has been recognized as one of the most attractive men in the world, has become a show business powerhouse. He is one of the most bankable stars in the industry and easily earns more than $20 million for his acting contribution per movie. His last movie (as an actor) was a World War II movie 'Fury' and with worldwide revenue of $211 million, it was a major commercial as well as critical success. Not bad for someone, who wanted to enter the advertisement field while studying in the university. When Brad Pitt dropped out of University of Missouri in 1982 and moved to LA, he was just shy of two credits to graduate in journalism with a focus on advertisement. Irrespective of his irresistible good looks, good acting opportunities were hard to come by for the Oklahoma native. To support himself, Pitt used his charming skills to sell refrigerators. He also chauffeured exotic dancers around in a limousine. However, the most surprising and unique job Pitt ever did was to dress up as a chicken and hand out flyers for a restaurant in 100-degree temperatures outside of an El Pollo Loco restaurant on Sunset Boulevard. You can't say he didn't work hard for his dreams.
Granted Madonna isn't having the greatest time of her life. And, her antics to appear young by over sexualizing are completely backfiring. Of course, her forced kiss while performing with Drake didn't help her cause either. But, there is no denying that she is an exceptional artist. Over the course of her career, she has accumulated the net worth of around $520 million and with over 300 million records sold worldwide, she is recognized by Guinness World Records as the best-selling female recording artist of all time. Apart from winning seven Grammy Awards, she has even managed to win a Golden Globe Award for Best Actress for her performance in 1996 American musical drama film 'Evita.'
She has come a long way from a girl who arrived in New York with just $35 in her pocket. To sustain herself, she served pastries at Dunkin' Donuts in New York's Times Square, but didn't last long as she was fired for squirting the donut jelly all over the customers. Then, she started working as a backup dancer for other established artists. Her first stint as a main singer came as a part of a rock band 'Breakfast Club,' which she had formed with her then boyfriend Dan Gilroy. She eventually signed a record deal with Sire and released her debut single 'Everybody' in October 1982 to commercial success.
Over the course of his career, Johnny Depp has proved his dexterity in playing challenging and "larger than life" roles with aplomb. Even, when he wasn't an established star and doing off-beat and unique roles was at a massive risk, when he decided to go for unique and interesting movies such as Oliver Stone's Vietnam War film 'Platoon' and the romantic dark fantasy 'Edward Scissorhands.' With great portrayals of characters such as undercover FBI agent Joseph D. Pistone in 'Donnie Brasco,' "gonzo" journalist Hunter S. Thompson in 'Fear and Loathing in Las Vegas' and cocaine kingpin George Jung in 'Blow,' he has rightly earned fame as one of the most critically acclaimed actors. However, while growing up, acting wasn't Depp's first choice career. He wanted to become a rocker and at the age of 16, he dropped out of Loft Studio School in Los Angeles, California to pursue his dream. Eventually, he joined the band 'The Kids,' which achieved modest local success. Along with the band, he relocated to Los Angeles from Florida, but the group broke up before achieving any lasting success. During this time, he took a modest job of selling ballpoint pens over the phone in order to support himself. Fortunately, his wife Lori Allison introduced him to Nicolas Cage, who saw a star potential in him and asked him to give a shot at becoming an actor.
When you consider that the mighty Yeezus used to work as a sales assistant at 'The Gap' store, it makes you feel little better about your life. It gives you hope that even 'the most creative artist' of this age had to start his journey from such humble beginnings. Although the jury is out on his fashion designs, he still has managed to establish himself as a fashion designer. But at one point of time in his life, West's dream was to become head creative director of The Gap. He wanted to be the Steve Jobs of the fashion industry. However, he always remained determined to become a music artist. He spent much of the 90s, convincing the leading record executives about his abilities as a solo artist. However, most didn't take him seriously as they felt his abilities were better suited for a music producer. Eventually, in 2002, he was signed to Roc-A-Fella and in 2004, he released his debut album 'The College Dropout.' The album was a massive commercial success and also received huge critical acclaim. It is safe to say that he hasn't looked back ever since then. He has sold more than 21 million albums and has won a total of 21 Grammy Awards, which makes him one of the most awarded artists of all-time.
Now, although Gerard Butler isn't as big a star as some of the illustrious celebrities on this list, he still has his own significant fan following, thanks to his famous portrayal of King Leonidas in historical action movie '300,' which was based on brave stand of Spartan soldiers in face of Persian invasion. His shredded and ultra macho physique in the movie has become a classic gym inspiration for countless young men. However, if things had worked out otherwise or to be precise, if Butler had more discipline early in his life, he would have been working as a lawyer in Britain. He studied law at the Glasgow University and was the President of the university law society. Upon his graduation, he was appointed as a trainee lawyer at an Edinburgh law firm. However, despite getting the job, Butler failed to change his partying lifestyle and was often found guilty of missing work due to some late night fun. Due to such unrestrained behavior, he was fired by the firm just a week before he qualified as a lawyer. So, at the age of 25, unemployed Butler moved to London to pursue his dream of becoming famous. However, before getting a break as an actor, he had to do host of odd jobs including working as a waiter, a telemarketer and a demonstrator of how toys work at fairs.
George Clooney is arguably one of the best looking men in the show business history. The Kentucky native is so good looking that majority of people love him for his looks rather than acting skills. And, I don't mean this as a slight to his acting skills, which by all accounts aren't shabby. He has worked in a slew of successful movies and has won three Golden Globe Awards for his work as an actor and two Academy Awards, one for acting and the other for producing. However, as a teenager, Clooney dreamed of becoming a baseball star. In 1977, the 16-year-old Clooney tried out to play professional baseball with the Cincinnati Reds but failed to pass the first round of player cuts. From 1979 to 1981, he attended Northern Kentucky University, majoring in broadcast journalism, and then, he briefly attended the University of Cincinnati. However, he did not graduate from either of the institutions. After dropping out from college and before moving to Los Angeles to pursue an acting career, he did several different menial jobs including selling women's shoes, door-to-door insurance, stocking shelves, working construction, and cutting tobacco.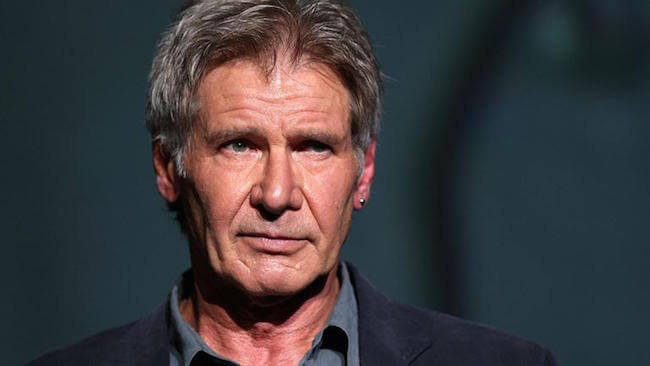 In his acting career that has spanned six decades, Harrison Ford has played a number of memorable roles including Han Solo from Star War series and Indiana Jones from Indiana Jones series. The prestigious film magazine Empire ranked him at number one position in the list of "The Top 100 Movie Stars of All Time." As of 2008, his movies had earned more than $8 billion at worldwide box offices, which made Ford the 4th highest grossing U.S. domestic box-office star. However, his first job was of a counselor for the Reptile Study merit badge at the Napowan Adventure Base Scout camp. He has also worked as a student voice broadcast on his high school's new radio station and was its student voice broadcast on his high school's new radio station. In 1964, armed with his experience in the radio broadcast, he traveled to Los Angeles to apply for a job in radio voice-overs. He didn't get the job but ended up staying in California. Eventually, he signed a $150 a week contract with Columbia Pictures' New Talent program.
While his acting career wasn't going anywhere, in 1970, he bought a home in the Hollywood Hills for his growing family. He decided to handle repairs on his own and learned carpentry. Soon, he got enamored with it and became very good at it. He soon became known as the "carpenter to the stars." And, it was through the links he has made as a carpenter, he got the role of Han Solo in first Star War movie.
You know often stars claim that they take inspiration from real life to play their characters. Well, Jennifer Aniston did do so, when she starred in career-defining series 'Friends.' Those who have watched all the seasons of the famous TV series would remember that in the first couple of seasons, her character Rachel had to work as a waitress at the local coffee joint to earn money. In real life, before getting her big break as an actress, Aniston worked at a burger joint called Jackson Hole. She worked there for about two and half years, during which she used to often leave her job for some time to work in some play or whatever acting project she used to receive at that time. Working as a waitress wasn't the only part time job, Aniston did during her struggling years. She also worked as a telemarketer and a bike messenger. After starring in a couple of failed television shows, she finally got her big break in 1994, when she was selected to star in 'Friends.' The show helped her gain a worldwide reputation among television viewers and made her one of the most popular actresses of her generation.