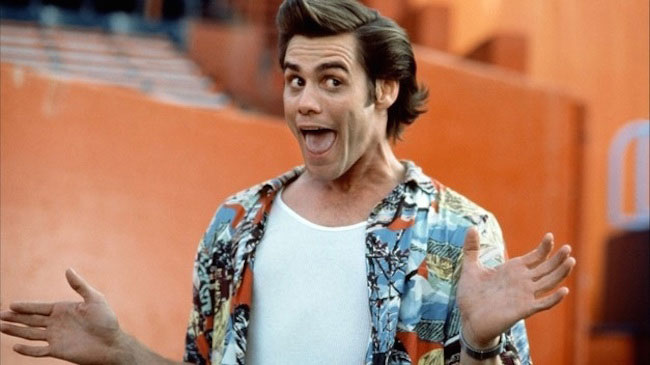 According to one recent report, the poverty statistics are even worse than they were during the great recession. The report states that as of 2013, about 22% of children in the U.S. lived below the poverty line compared with 18% in 2008. It also revealed that one in four children, which means a total of 18.7 million kids lived in low-income households in 2013.
To say, growing up in poverty is difficult would be a massive understatement. It is physically, mentally and emotionally traumatic. And, when you are growing up in such sparse and limited conditions, the hopes for future are bleak and the only thing that concerns you is where you will find your next meal. However, there are some gleaming and inspirational examples, which prove that despite humble beginnings, you can go on to achieve significant success in your life. There are several celebrities, who have just done that – grew up in stark poverty, but still managed to amass huge fortunes.
The celebrities included in this list have overcome odds and everything associated with meager origins to build successful careers. They have achieved fame and most importantly financial success. Including musicians, authors, actors and TV hosts, here is the list of celebrities who grew in poverty. Read and get inspired by these great personalities.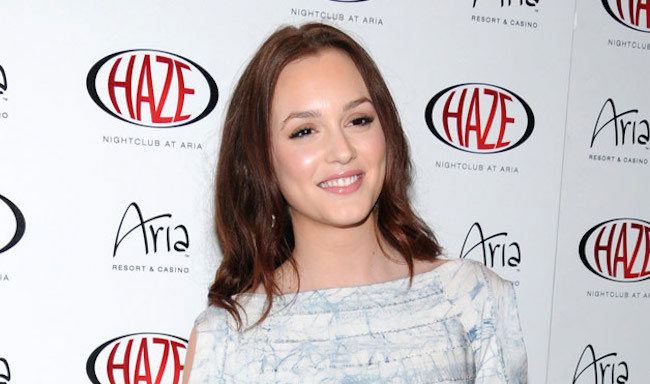 Leighton Meester is an American singer and actress, who became famous for her starring role as Blair Waldorf in the teen drama series 'Gossip Girl.' Her other endeavors include country drama 'Country Strong,' thriller 'The Roommate,' and romantic-comedy 'Monte Carlo.' Her most recent crowning moment has been her Broadway debut with acclaimed novel 'Of Mice and Men.' Now, although her list of roles and movies seems to be bit modest in comparison to some of the leading women of the industry, but her position is far better than she had at any point in her life. Her mother was pregnant with her while in prison. Her mother nursed her in a halfway house before returning to the prison. The things turned little better when at the age of 10, Meester began modeling and moved from Florida to New York City. Then, along with her mother at the age of 14, she moved to Los Angeles where she auditioned for TV pilots and took acting classes.
However, being a positive person, Meester has often claimed in interviews that it was a happy time. She sees most of her childhood in the positive light. Although she concedes that her family history is a bit crazy, but she had fun and happy times as she got to pay outside and visit beach. Also, she didn't have to worry about trivial teenager things such as whether a guy liked her or not, there were far more serious issues to occupy her attention.
Jewel Kilcher before becoming a star with the release of her debut album 'Pieces of You,' had to struggle pretty hard to make ends meet. Before, she was offered a six year record deal by the Atlantic Records, she was living in her car and traveling around the country doing street performances and small gigs. During this period, she gained some recognition by performing at the InnerChange Coffeehouse and Java Joe's in San Diego, California. Moving around and doing countless performances just to cover basic costs, eventually paid off when her above-mentioned debut album went 15 times platinum and became one of the best-selling debut albums of all time. Apart from having a successful career as a singer, she also has enjoyed considerable success as a writer. Her book of poetry titled 'A Night without Armor' published in 1998 sold over 1 million copies and was a New York Times best seller.
Her current financial success is a far cry from her childhood spent in Alaska. According to one interview, her house didn't even have a proper plumbing and they had to use simple outhouse instead. Also, Jewel and her father, sometimes earned a living by singing in bars and taverns. And, it was during these performances she learned yodel, which is ever present in her singing.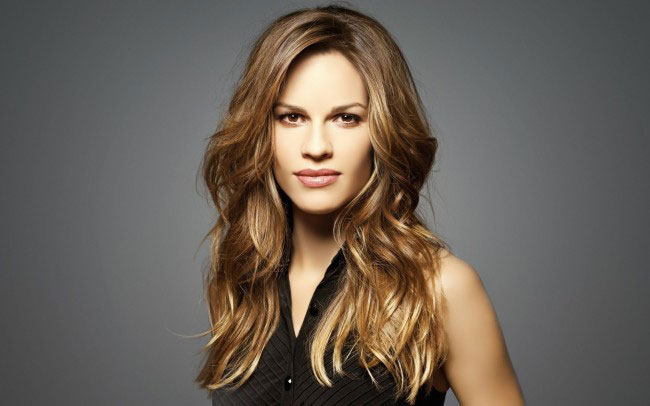 Hilary Swank has appeared in a number of memorable movies such as 'Boys Don't Cry,' which earned her an Academy Award and a Golden Globe Award for Best Actress, 'Million Dollar Baby,' for which she won a second Oscar and Golden Globe for Best Actress and 'P.S. I Love You,' which was the most commercially successful movie of her career. In her several interviews, Swank has attributed her success to her mother's support, who has been her role model as well. In fact, when her parents separated, her mother being supportive of Hilary's desire to become an actress, moved with her daughter to Los Angeles, where they lived out of their car until Swank's mother had saved enough money to rent an apartment.
Even Hilary's childhood was spent in very average conditions. When she was six years old, her family moved into a Bellingham, Washington trailer park. However, even then, she had hunger for success and competitive edge. She participated in the Junior Olympics and the Washington state championships in swimming. Also, she finished fifth in the state in all-around gymnastics.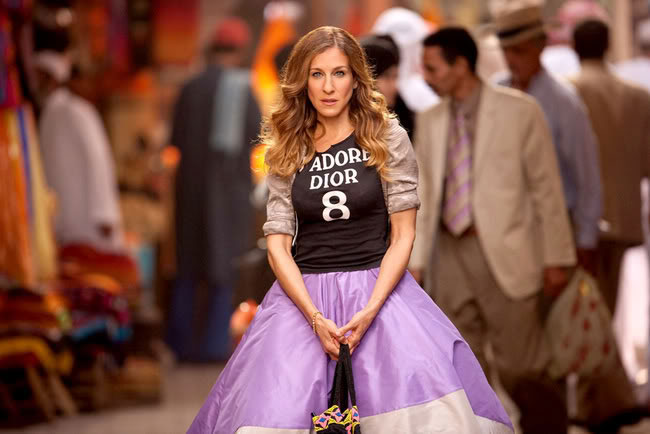 Sarah Jessica Parker is arguably one of the most famous faces of the TV industry. Her role as the lead character Carrie Bradshaw on the HBO television series 'Sex and the City' has made her a global icon and idol for legions of her female fans. Her role in the movie not only helped her become a huge star, but made her a multimillionaire as well. She was paid $325,000 per episode for the first season of the TV series, which by all means is a huge windfall. However, for her work in the 2008 movie of the same name as the TV series, she was reportedly paid eye watering fifteen million dollars. Her status as a fashionista has helped her pocket lucrative endorsement deals. In 2004, just after completing the last season of the famous show, she signed a $38 million contract with Gap. She has her own portfolio of fragrances and has also launched SJP Collection, a footwear line at Nordstrom.
Parker has definitely come a long way from her poor childhood, when her family was on welfare. She has even stated in some interviews that her family even didn't have electricity sometimes. Although, her mother had a steady job as a nursery school operator and teacher, it is worth noting that Parker has seven siblings.
Even everyone's favorite funnyman, Jim Carrey had to face some financial problems while growing up. Although his childhood was normal as his father Percy Carrey had a steady job as an accountant, but things started falling off when Carrey was a teenager. His father lost his job and as Carrey has said in his interviews, his family went from 'lower middle class' to 'poor.' They were living in a van and at the age of 15, Carrey had to drop out of school to help his family out. He started working as a janitor. However, his father did try to do his best to help the young comedian put together a stage act. He drove him to Toronto to debut at comedy club Yuk Yuk's. However, Carrey's act bombed and he had serious doubts about his ability as a professional entertainer. His family's financial difficulties made it more difficult for him to focus on his career. Luckily, his family's financial prospects improved and they moved into a new home. With decreased financial burden, Carrey was able to polish his act and was able to quickly build his reputation as an entertainer. And, rest of the story is all too well known.
Demi Moore, along with host of other properties owns a triplex penthouse worth $75 million in the San Remo on Central Park West. However, when she was seventeen years old, she did a full frontal n*dity photoshoot to make her ends meet. In fact, she was so desperate for money that she lied she was eighteen years old. Plus, her childhood was rough as well. Her biological father left her mother after a two-month marriage, before Moore was born. When she was three months old, her mother remarried. However, her stepfather struggled to hold down job and her mother had her own addiction problem. Also, her mother had a long list of arrests for crimes, including drunk driving and arson. At the age of 28, Moore severed all ties with her mother after she walked out of rehab. The things turned pretty shambolic and bizarre in 1993, when her mother posed n*de for a p*rn magazine in a spoof of Moore's Vanity Fair pregnancy and body paint covers. However, the mother and daughter duo briefly reconciled before mother's death from cancer.
If you have seen Eminem's biographical movie '8 Miles,' you don't need any introduction to Eminem's troubled childhood. However, I would still indulge in little prattle as some of the readers may not have seen the movie. Eminem's mother, Debbie was 17 years old, when she gave birth to Eminem and nearly died of 73 hours long labor. During his childhood, Eminem and Debbie constantly changed their home, rarely staying in a place for more than a year and regularly shuttling between Missouri and Michigan. Apart from financial problems, Eminem's childhood was plagued by constant bullying and getting beaten by African-American boys. In fact, one beating from a boy named DeAngelo Bailey in his school left Eminem with a concussion. Her mother subsequently filed a lawsuit against the school in 1982, which was dismissed a year later. Also, Eminem regularly fought with his mother. In fact, one social worker described her mother as having a "very suspicious, almost paranoid personality."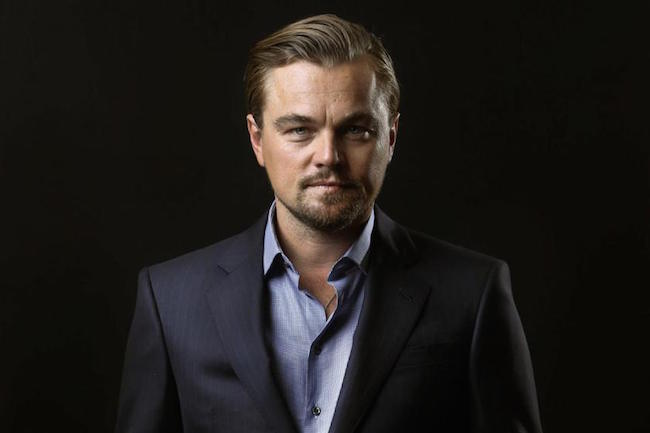 With more than $200 million net worth, Leo is one of the most successful actors in the industry. He has won critical acclaim for his impressive work across several genres. For his immense performances, he has won two Golden Globe awards and five Academy Awards nominations. However, long before he became a young heartthrob for his role in mega hit 'Titanic' or impressed for his guest appearance in TV series 'Growing Pains,' he had a pretty rough childhood. Living in a rough neighborhood near Hollywood Boulevard and Western Avenue in Los Angeles, he was exposed to crime, drug use, prostitution and violence. In an interview, he revealed that he used to get beaten up in school every day and it eventually motivated him to become an actor. At the age of 15, he asked his mother to take him to auditions so that he could get out of public school system.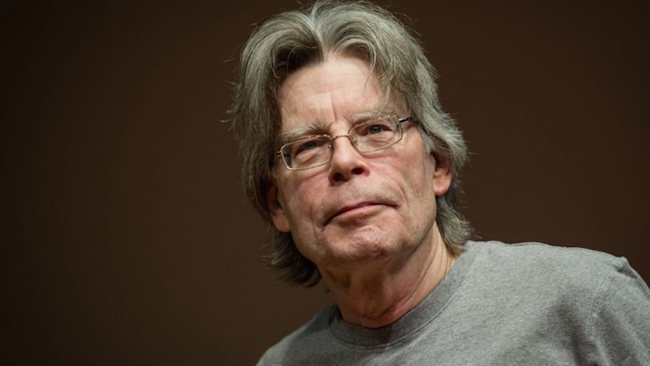 According to many, Stephen King is the finest American writer of his generation. With more than 350 million copies of his work sold, many of which have been adapted into feature films, miniseries, television shows, and comic books, there is little arguing about his credentials as a top writer. However, like other celebrities in the list, King had a tough childhood. When he was two years old, his father told his mother that he was going out to buy a pack of cigarettes and never returned. Due to his father's abandonment, King's mother raised King and his adopted older brother, David under great financial strain. Her problems worsened even more when her parents fell ill. King and his family moved to Maine, as his mother took full time responsibility of taking care of her parents. King was eleven years old at that time. Another haunting experience that King had to suffer during his childhood was witnessing one of his friends being struck and killed by a train. Though, he doesn't have recollection of the incident, some commentators believe that the event psychologically inspired some of King's darker works.