Acting is a creative field and actors have amazing creative tendencies. Apart from acting, some of our favorite stars excel in other creative fields as well. Penelope Cruz is a trained ballet dancer and has even gone on to reveal that she practices ballet every day to maintain her envious curves and also to relax. Similarly, Johnny Depp is a decent painter, who has painted portraits of famous personalities such as Bob Dylan, Patti Smith, Kerouac and Marlon Brando.
Also, there are several actors who have an avid interest in music. Some of them were involved with music bands before they got their big break in Hollywood, while there are some, who have maintained two careers simultaneously. For some, it is a hobby, while others treat it as a serious vocation. Without more delay, let me present the list of actors who are musicians as well.
Most of you know Adrian Grenier for playing the role of Vincent Chase on the famous HBO original series 'Entourage.' His portrayal of a movie star, who faces ups and downs that are characteristic of the privileged life most stars lead in Hollywood, brought him sustained success and enormous fame. Throughout the eight seasons, the show itself was a huge commercial success and was widely praised by the critics. Grenier is currently working on the upcoming 'Entourage' movie.
However, most of you don't know that Grenier is a talented musician, who can play guitar, bass and drums with equal dexterity. Until May 2012, he was a member of the two music bands – The Honey Brothers and Kid-Friendly. He was the lead singer for former and the drummer for the later. He has also founded a recording studio in New York City called Wreckroom Records, which has worked with around 50 new artists.
As an actor, Russell Crowe doesn't need any introduction. For his imperious acting skills, he has won one Golden Globe Award for Best Actor, one BAFTA, and an Academy Award. He has been part of several legendary and awesome movies. I mean, who can forget his monumental performance in historical epic 'Gladiator.' His portrayal of paranoid schizophrenic John Nash, a Nobel Laureate in Economics in Academy Award-winning 'A Beautiful Mind' was highly praised. And, surprisingly Crowe is also a good guitarist and vocal singer. He was the lead vocalist and guitarist for the Australian rock band 30 Odd Foot of Grunts (abbreviated to TOFOG). The band released three studio albums and went on to perform in London and Los Angeles. The band was dissolved in 2005 when Crowe teamed up with the Canadian band Great Big Sea. Currently, he is performing with another band The Ordinary Fear of God.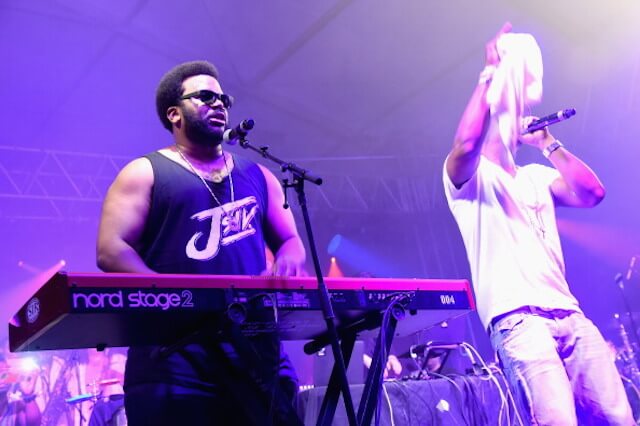 Craig Robinson is a man of many talents. He is an established actor, well-known stand up comedian and surprisingly good singer. As an actor, he has worked in popular comedies such as 'Pineapple Express,' 'Hot Tub Time Machine,' and 'This is the End,' and even hit TV series 'The Office.'
As a singer and comedian, he has worked with comedian Jerry Minor to perform as the musical comedy duo L. The duo has performed on 'Real Time with Bill Maher,' 'Comedy Central' and 'Jimmy Kimmel Live.' Currently, the 43-year-old is working in a band with his brother called The Nasty Delicious.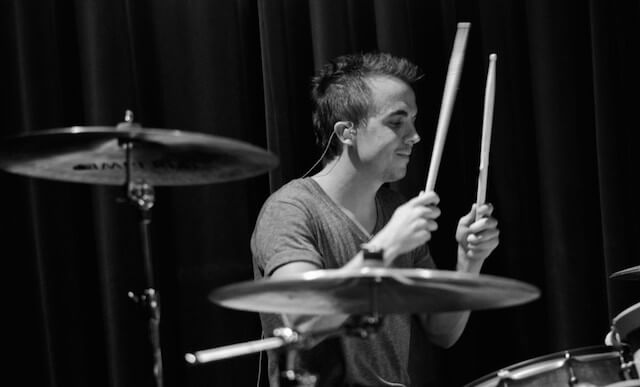 Despite winning an Emmy Award nomination and two Golden Globe Award nominations for his work in FOX television family sitcom 'Malcolm in the Middle,' Frankie Muniz's career didn't take off as was expected. After all, at one time, he was considered "one of Hollywood's most bankable teens." After appearing in a couple of low budget movies and making cameos on television shows 'Arrested Development' and 'Don't Trust the B—- in Apartment 23,' he quit acting for race car driving. In 2012, he joined Pennsylvania based band Kingsfoil as a drummer. He has termed his latest venture as something he always wanted to do in his life.
Hugh Laurie is one of the most multi-talented actors in the show business. He has written a bestselling novel, was one half of the successful Fry and Laurie double act with his friend and comedy partner Stephen Fry, was one of the highest-paid actors in a television drama and is a decent multi-talented musician. Yes, you read it right. Laurie plays piano, guitar, drums, harmonica, and saxophone, and has a great voice. The double Golden Globe Awards winner has taken piano lessons from the age of six. Laurie serves as a vocalist and keyboard player for the Los Angeles charity rock group 'Band from TV' and has released two blue albums. Also, he participates in Jazz festivals all over the world.
Ricky Gervais is another supremely and multi-talented name on this list. Consider this, the 53-year-old has won seven BAFTA Awards, five British Comedy Awards, three Golden Globe Awards, two Emmy Awards and the 2006 Rose d'Or. Impressed? Wait, there's still more. He has been voted the 3rd greatest stand-up comic and has grabbed a place on the Time 100 list of the world's most influential people. However, long before he gained fame with BBC television series 'The Office,' Gervais was part of the new wave pop band Seona Dancing. After signing on with London Records, the band released 'More to Lose' and 'Bitter Heart.' However, it didn't work as well Gervais would have expected and the band broke up two years after formation.
It's hard to fathom that Bruce Willis, who is an iconic action star and one of the most popular toughest guys in the Hollywood, was a blues singer who has sung songs such as 'Swinging on a Star' and 'Side by Side.' Though, 'Big Bad Cat' and 'Lust for Life' seems to suit Bruce. Before he became famous, Willis had released 3 solo albums under the stage name of Bruno – 'The Return of Bruno,' 'If It Don't Kill You,' and 'It Just Makes You Stronger.' Also, he has performed with pop-blues band The Accelerators on several occasions. Unfortunately, his music performances don't have the same quality as his acting.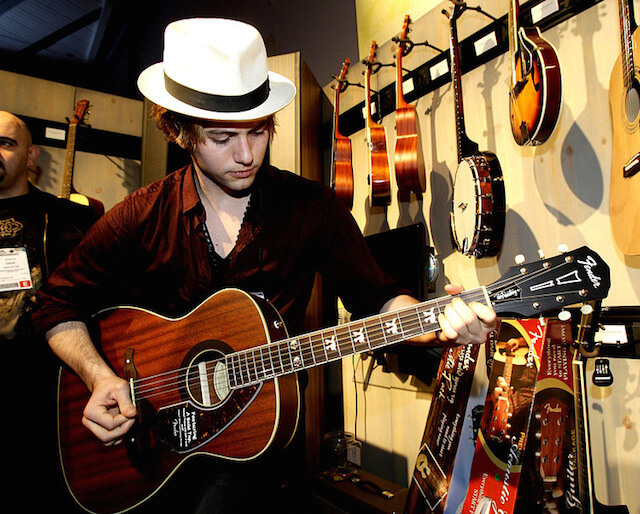 Jackson Rathbone is mostly known for his role as Jasper Hale in 'The Twilight Saga' and for portraying Sokka in 'The Last Airbender.' He wasn't featured in more movies and TV series as he decided to focus more on his music career. He performs with the Indie rock band 100 Monkeys. Along with the band, he has released four studio albums and in 2009, embarked on a tour of 100 US cities. The band has also performed overseas. He has also started a record company, Happy Jack Records. And, is an honorary board member of a non-profit organization Little Kids Rock, which focuses on restoring music education in underprivileged public schools. Rathbone can dexterously play guitar, bass, drums and keyboard.
Dennis Quaid rose to fame in 1980's with couple of big budget blockbusters such as 'The Rookie,' 'The Day After Tomorrow' and 'Vantage Point.' Then, after a mini slump due to drug abuse and an eating disorder, he again resurrected his career in 1990's with hits such as 'Wyatt Earp,' 'The Parent Trap,' and 'Any Given Sunday.' Quaid has often said that music helped him overcoming the serious drug problem. He has written songs for his movies including 'The Night the Lights Went Out in Georgia,' 'Tough Enough' and 'The Big Easy.' These days, in his free time, he performs classic and original songs with his band, Dennis Quaid and The Sharks. Music for him is more of a hobby, something he indulges in to relax.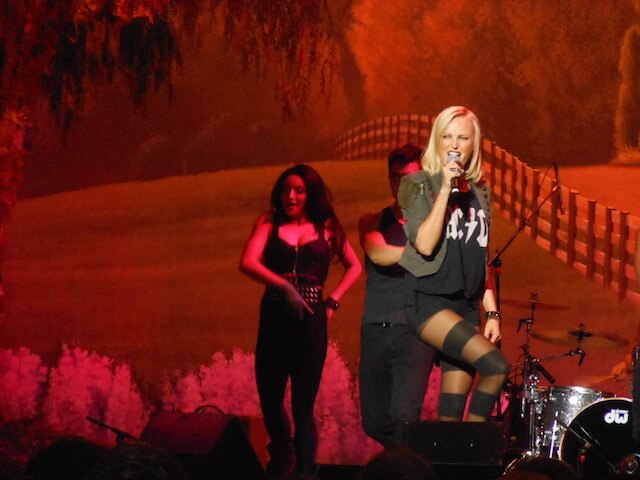 Malin Akerman is a beautiful Canadian actress of Swedish origin, who was first noticed for her supporting roles in commercial hits such as '27 Dresses' and 'The Proposal.' She was also seen in the role of Silk Spectre II in the critically acclaimed superhero film 'Watchmen.' For her role in the movie, she was nominated for a Saturn Award for Best Supporting Actress. However, before she got her major breakthrough in the Hollywood, she was the lead vocalist for alternative rock band The Petalstones. She quit music to focus on her acting career and she has insisted in interviews that her singing skills weren't great as well, not something you would miss listening to. She was married to the band's drummer Roberto Zincone from 2007 until 2013.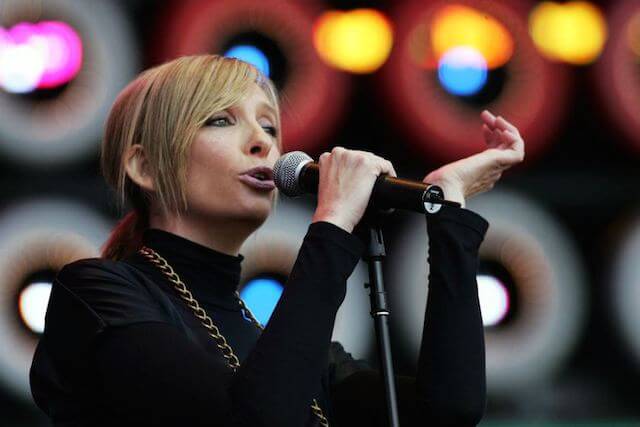 The 42 year old Collette is well known for her string of critically acclaimed roles in several movies, TV series and Broadway shows. In her career that spans around 25 years, the Australian actress has won Primetime Emmy Award and the Golden Globe Award for Best Actress in a Comedy Series for her work on television, Academy award nomination for her role in movie 'The Sixth Sense' and a Tony Award-nomination for Broadway debut for her leading role in the musical 'The Wild Party.' She is also a good singer and songwriter. She has a vocal album 'Beautiful Awkward Pictures' to her name and has toured around Australia with established bands including Wolfmother, Crowded House, Jack Johnson, and Missy Higgins.