Blake Lively was recently said to be the physical embodiment of everything blonde. She is sun-kissed, white, American and happy. People either love her or hate her but they can't ignore her. She sparks a strong visceral reaction in people even when she is doing nothing too exciting. No matter whether you love her or hate her, you just can't ignore the fact that the diva puts in a lot of effort towards staying fit. She recently worked out hard to look great for The Shallows (2016). Apart from preparing for the movie, the star was also very focused towards remaining fit. Her trainer, Don Saladino spilled all the details of her workout routine and diet plan.
Workout Routine
The workout routine of the popular actress is consistent and balanced at the same time, Don told Cosmopolitan. She works out at least 5 to 6 days every week and the duration of her workout sessions can be anywhere between 30 to 75 minutes. Her workout begins with foam rolling followed by a few minutes of mobility work. The next, she does variations on a jump, throw, carrying for at least three to five rounds. This workout regime boosts the body temperature and gets her to be athletic as it's a perfect way to do a core movement along with upper body and lower body movements.
Apart from the aforementioned exercises, Lively works out the different parts of her body on the basis of what day it is. Some days are reserved for upper body strength and some for lower body strength. She also has an interval day that is followed by an accessory or mobility day.
Workout in a Time Crunch
Those people who believe that they don't have enough time for workouts should learn from the wife of Ryan Reynolds. She exercises even when she is super busy being a celebrity and a doting mom. Blake just uses the elliptical for 10 minutes and its helps her burn off more calories by triggering her metabolism. It's very rare for a person to follow the same workout routine every time, so when you can't manage a pre-scheduled schedule, don't push it, just do some other exercises that keep you going.
Listening to the Body
The sexy lady loves to listen to her body every day. If her body needs to be pushed during a workout session, she does that. She always knows the right amount of stress that she can put on her body without overdoing it.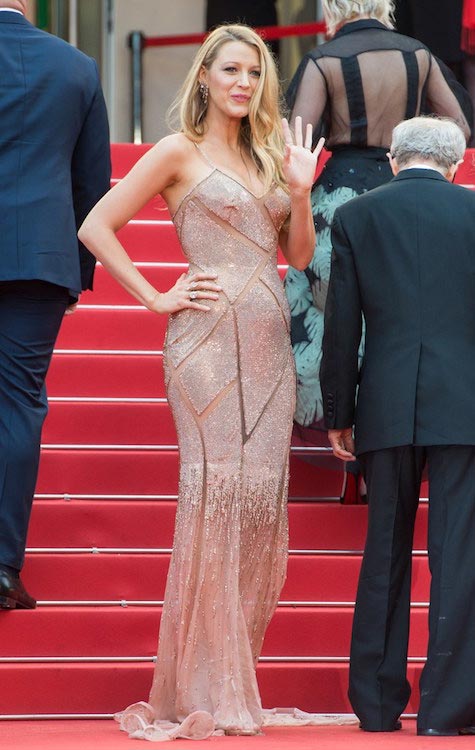 Blake Lively Workout Routine during Second Pregnancy
The expectant mother will be working out throughout her second pregnancy but her workout routine would keep on varying as per the changing needs of her body. It will also be customized by considering the fact that how she feels through every workout.
Breakfast Routine
The mother of one starts her day right by drinking a glass of water as soon as she wakes up. Her breakfast involves having some eggs and vegetables that are cooked in coconut oil. When she is extra hungry in the mornings, she adds some gluten free oats and fruits to her breakfast. The aim of having this morning meal regime is to ensure that her body is hydrated, she gets all the right nutrients so that her sugar level is balanced and not depriving herself of anything she loves.
No Calorie Counting
The smoking hot model does not like to count the calories. She has trained her metabolism in such a manner that she can burn calories more effectively now. Her trainer, Saladino strongly believes that calorie counting is not the right thing to do and it can be the reason why many coaches and people remain unsuccessful in their fitness efforts.
Diet Plan
The diet plan of The Age of Adaline (2015) actress consists of eating only high nutrient and high-quality foods. She was very conscious about eating nutrient filled foods especially after giving birth to her daughter James. Her current diet plan revolves around eating balanced organic meals that are filled with proteins, slow burning starches such as sweet potatoes and fruits & vegetables. She also has healthy fats such as grass-fed butter, avocado, and coconut oil as a part of her diet plan. The beautiful actress stays satisfied by having well-balanced meals and never uses the tactics like bingeing and crashing.
Diet Control
The stunning model keeps account of everything she eats and never overeats. She eats throughout the day but doesn't stuff herself up by eating unnecessarily or eating big meals.
Diet Rule
Like many other global celebrities, the blonde beauty follows the famous 80:20 rule. She eats good, healthy and nutritious meals 80 percent of the times and let herself indulge at least 20 percent of the times in a given week.
Diet Indulgences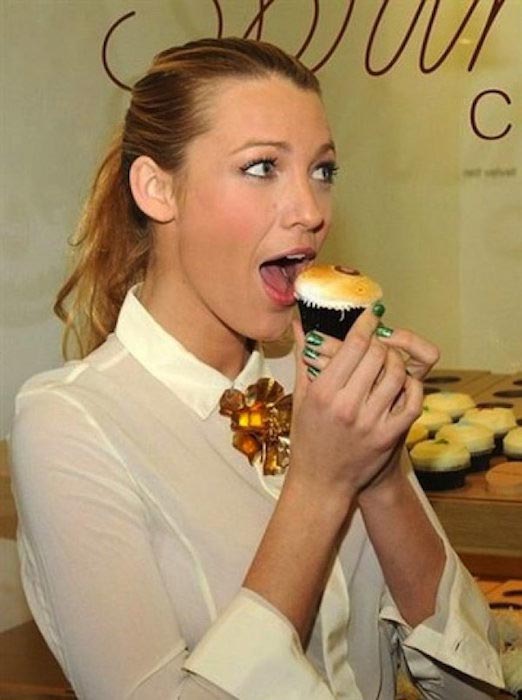 The biggest diet indulgences of The Gossip Girl (2007-2012) actress are very simple. She likes having pasta and pizza. While enjoying these meals, she opts for food that is prepared using high-quality ingredients rather than going for those that have chemicals and junk. This healthy approach helps her to indulge in a good hearty meal without going off track from her fitness goals.
No Drinking
The successful actress has never been a fan of drinking and her trainer appreciates this quality of hers.
Being a Great Cook
The celebrity homemaker has earned her tag by cooking her own meals most of the times. She is a great cook who likes to be in the kitchen so that she can keep an eye on what goes into her body and control her nutrition. She and Ryan often shop at the local farmers' market so that they can know what they are going to put in their bodies.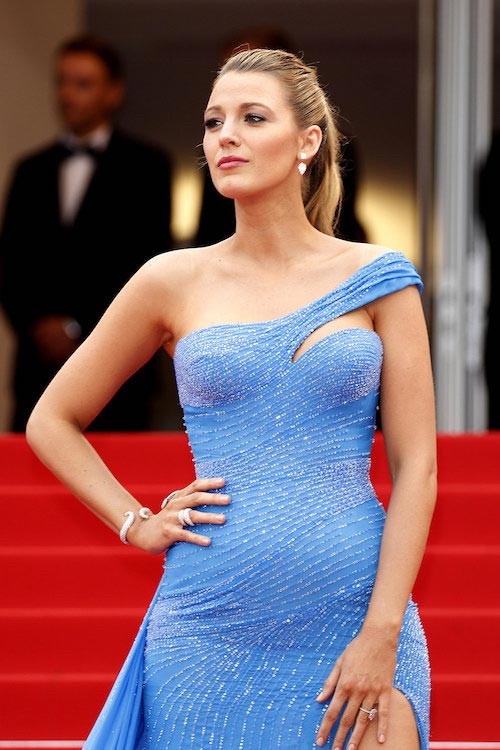 Following the Rules
The renowned actress is so fit because she never questions her trainer and follows his instructions to the letter. She knows that her trainer won't push her to exercise when she can't do it. For instance, when she has had a rough night due to the baby's needs, she will be allowed not to hit the gym.
No Stress over Fitness
Many people make the mistake of stressing on their fitness. But The Town (2010) actress doesn't think much of simple things like gaining weight during a pregnancy. She is pregnant for a second time now and may fear of gaining weight again but at the end of the day, she accepts it. It is pertinent to add here that she gained a lot of weight when James was born but she breezed through the problem by maintaining a positive attitude throughout and after the pregnancy.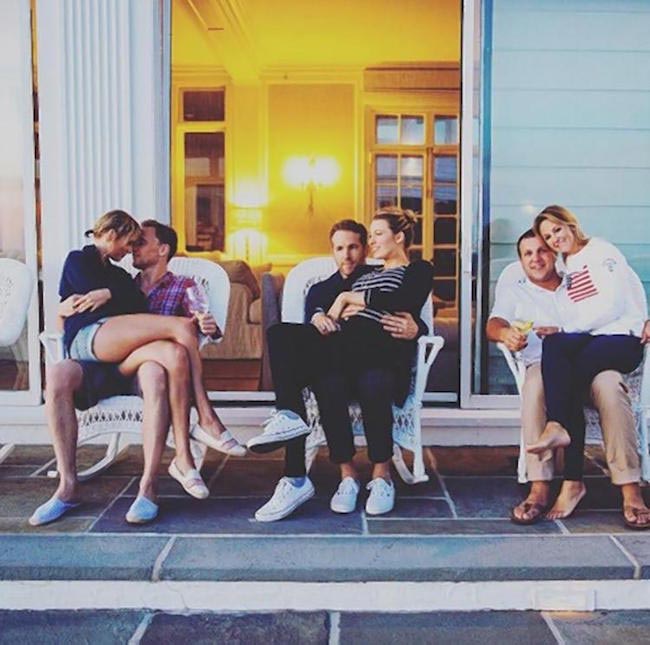 Making Fitness a Part of Her Life
During the first pregnancy, The Sisterhood of the Traveling Pants (2005) actress made fitness a part of her life. She enjoyed exercising, eating the right foods and loved her baby a lot. She remained positive after weight gain and dealt with the extra weight issue by working out hard after the pregnancy and getting back in shape. If she had not remained calm and positive but had taken stress over the weight gain, the stress hormones might have added a lot of trouble in her life and she wouldn't have been much successful in getting rid of the extra weight. Blake also put in a lot of trust in her trainer who has guided her every step of the way and together they achieved all her fitness goals.
Wish for more? Follow Blake on Instagram, Facebook or Twitter.