Camila Alves has a body that many people would die to achieve. She is hot, she is sexy and yes she is very successful too. The model recently revealed her workout secrets and we got the crux of the things she discussed just for you. She also shared useful tips on avoiding bloating and getting flawless skin in a few minutes. We assure you that she is not doing anything that all of you can't do and after you read this article, you'll realize that we are right.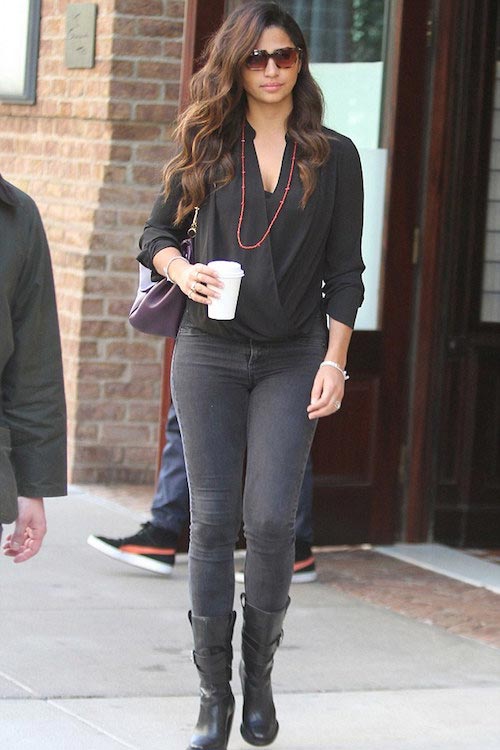 The Busy Bee
Matthew McConaughey's wife recently admitted that she has not been able to exercise since several months. She was first busy on a road trip (for 9 months) and then Christmas arrived. She didn't get any time in between to get back to exercising as reported by Daily Mail.
Admitting the Truth
The hottie thinks that she is not in shape right now. (We seriously doubt that!!). She also admits that she is not overweight. It's just that she thinks that when a person is in a good shape, he or she feels strong from the inside. She is just not feeling anything like that at the moment. She maps fitness by her ability to punch anyone. Yes, it's true. For her, fitness means you should always feel strong enough to throw a punch at anyone if it becomes necessary.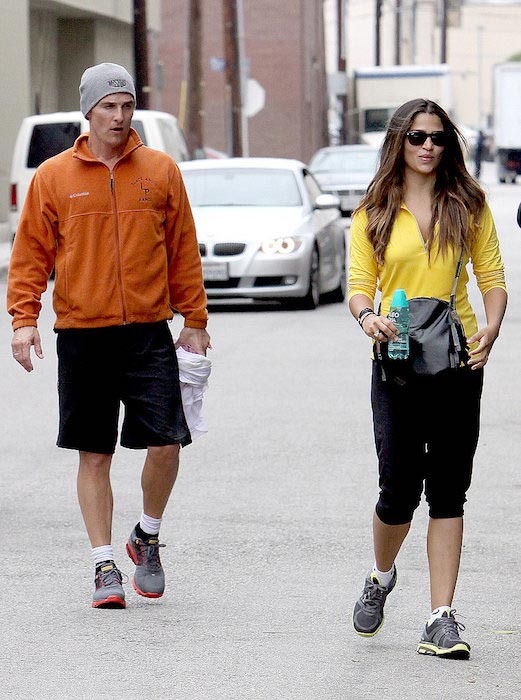 Workout Routine
The Brazilian model has started exercising again because she believes that you can hide your bad body shape with cleverly worn clothes but if you don't feel strong you are not fit. She also accepted that she does not like exercising at all. She is not into yoga or running. Her preferred workout is dancing and she loves doing it. Camila does it regularly and has been doing it since some time only. She wants to exercise just because she wants to retain her body especially after giving birth to three babies.
Fitness Routine
Another aspect of her fitness is that she remains active with her kids. Her kids love sports like hula hoops, football and hiking. She likes the fact that they love being outside and close to nature. Camila thinks everyone should be active and move around as it's very good for health. (And we totally agree!!)
Working Out Alone
The businesswoman doesn't work out with his husband Matthew. They have different types of exercise routines, so they don't train together.
Beauty Tips
If you want your skin to be like the amazing model, you should make sure that you try on the body scrub shared by the diva. You can make the body scrub easily at home. Just add three parts of honey with two parts of brown sugar. Mix it well and rub it on your skin while you shower. Let it sit for a few minutes so that it can be absorbed by your skin. Then you can rinse it off. You can do this whole body exfoliate once in a week to get the best results.
How to Avoid Bloating?
The stunner also shared a useful tip on avoiding bloating. She has created a unique mixture that you can try out especially before a major event. She tries it on before red carpets too. To avoid bloating, you just need a bunch of parsley. You need to cook parsley for a few minutes in boiling water. Then, you need to strain out the water and drink at least 3 to 4 cups of that water. Try it out for 4 days before an event and you will get rid of bloating. This mixture flushes out everything bad from your stomach and detoxifies your body.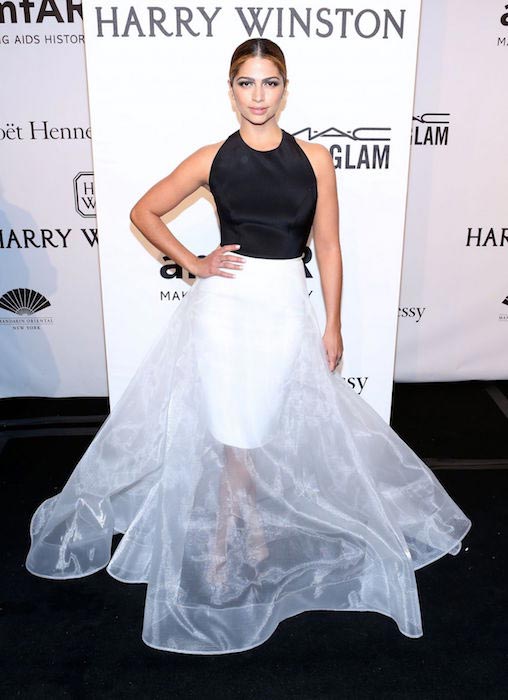 Did you like the workout routine and other tips shared by the gorgeous woman? Looking for more? If so, you might want to follow her on Instagram and Twitter like nearly 50k people are doing right now.
Do you also want to know how the beauty got rid of her pregnancy weight? Check out this interesting article.