When you think of a celebrity's life, you wonder the amount of money they have and houses they live in. Everything seems to be going good for all of them until you hear shocking news about them going broke. When you think of it from a common man's point of view, you wonder how such people who make the big bucks can ever go broke. They say that with higher income, comes higher expenditures. But do these celebrities have to always go out of their way to prove how rich they are and indulge in frivolous expenses that can be controlled? They invest in wrong deals that people talk them into and finally realize that they are out of cash! Of course, for some of them, bankruptcy came from filing for divorce and custody of kids and we wonder why celebrities never save for rainy days. Here are some of the celebrities who have been bankrupt or broke at some point in their lives –
One of the richest rappers in the '90s, MC Hammer made some of the most memorable dance music that is listened to and moved to date with some of the biggest hits like "U Can't Touch This" which was released in 1990. He rose to fame faster than expected. MC Hammer's music which was made almost 25 years ago is used for karaoke and some of the biggest dance music festivals.
Back in 1996, when MC Hammer was one of the richest, he spent loads of money on luxurious things. It was said that he was making a whopping $30 million a year back then, which was a huge amount. He hired almost 200 people under his payroll and covered his huge mansion in gold! He bought helicopters for himself in which he traveled all over and spent on 19 racehorses for commercial and competitive purposes. In a few short years, he went broke which required him to calm down on his expenses and extravagant life.
One of the richest athletes in the world, once upon a time, Mike Tyson was known all over, for his mind blowing record of winning boxing championships for many consecutive years. Mike was always into boxing throughout his life and was married thrice. During his time in prison, he claims to have had a lot of sex with women visitors and his drug counselor. He even told his 2nd wife, Monica Turner that he had AIDS which later turned out to be untrue. It is even said that Mike has spoken about how he doesn't mind smashing someone, so he can go back to jail! It is said that he was having so much sex, it tired him and he would skip gym sessions for many days by just hanging in his cell.
It is said that Mike earned a mind-blowing $400 million throughout his incredible career but ended up overspending on things like jewelry, electronics and exotic animals. He agrees to the fact that he spent too much on motorcycles and cars. After his career came to an end in 2005, Mike's financial life came crashing down. His expenses increased as he then decided to start partying and consuming drugs. He spent most of his money in strip clubs, throwing extravagant parties and consuming cocaine more than ever. He believed that his work life was over and decided to take a back seat. He was broke by 2003 and filed for bankruptcy. He has a huge IRS debt which he hopes to pay through his Hollywood presence in movies, shows and events.
Janice Dickinson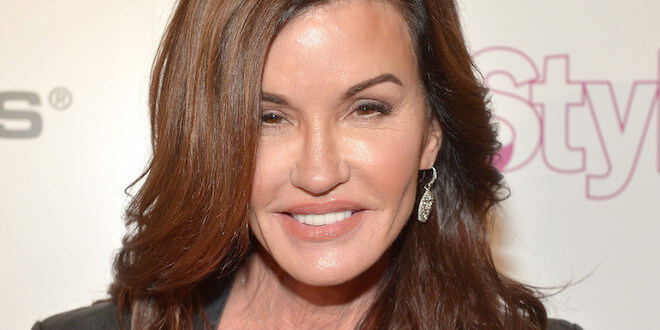 She is the world's first super model and a former judge on America's Next Top Model. She is 60 plus now and has spent more of her later years doing plastic surgeries. She has been accumulating unpaid tax bills and cosmetic surgery procedures. Janice owes more than $8000 to Beverly Hills dermatologist Arnold Klein and more than $8000 to an Anti-Aging Center in Beverly Hills itself. She declared bankruptcy in 2013 and admitted that she needs to pay her debts back. According to Daily Mail UK, She was almost $1 million in debt and has promised to pay it back. Her fiance, Dr. Robert Gerner helped her pay off a small part of her debt.
In early 2013, Janice was accused of stealing $20,000 worth of jewelry during the New York Fashion Week when she declared it to be a misunderstanding. She claims to have just been trying out jewelry and forgot that she had them on, while leaving. She also covered up by saying that she would never steal cheap jewelry. Later, when she came clean about being broke, it all made sense to us.
Girls all around the world will recognize this lady through the hit show, "Gossip Girl." She has worked as an actress continuously and religiously on Melrose Place. She was also in the spotlight for a long time with the case for custody of her children. The actress had spent $1.5 million on her divorce with ex-husband Daniel Giersch and custody over her kids. She has claimed debts worth $2,021,832 while owning assets only worth $23,937. She filed for bankruptcy in 2013 and asked Daniel to pay the extensive legal amount, legally through lawyers.
With the show Gossip Girl coming to an end, Kelly's monthly income dropped from $486,000 to a very minimal amount of $1,279.33. According to the bankruptcy that she filed, Kelly had only $11,487 in her account. This caused her to borrow large sum of money from her family and friends. Kelly left her ex-husband in 2009 while she was still pregnant with her second baby. She had to live with her friend and continued to fight for Hermes who is 8 and Helena who is 6 now. She claims that she had spent every penny from Gossip Girl, her pension and stocks, all on fighting for her kid's custody. She said that she had made over 40 trips to Europe to visit her children, since the divorce.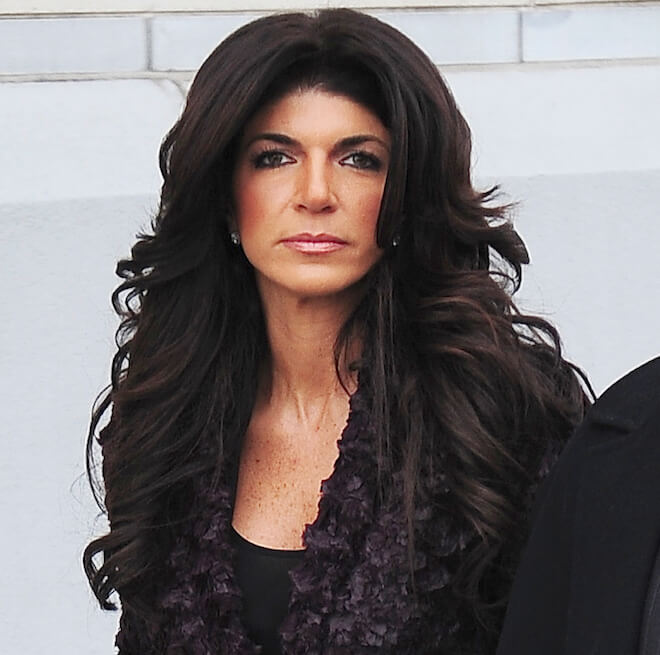 You might remember her from her time on the show called The Real Housewives of New Jersey. She married an Italian, Joe Giudice and they have 4 kids together. Creditors soon came out demanding the money she owed them. This situation threw light on the couple's financial misdeeds. It was then when the couple decided to file for bankruptcy. However, they failed to report enough income coming from the reality show which made the government retaliate and reject their plea. But, the bad news didn't end there.
In a Daily Mail UK article, the trustee in their bankruptcy case filed discharge papers clearing the debt, however, the judge denied it. The court announced that the couple must repay their debt while also serving prison time. In 2013, they placed their 6 bedroom home in New Jersey for sale with a price tag of $4 million. They, then had to also put their New Jersey shore holiday home up on the market for sale to pay off the creditors before they served their sentence. In the same year, the couple pleaded guilty to conspiracy to commit fraud. Joe also pleaded guilty for not paying tax returns on $1 million between 2004 and 2008. They pleaded guilty to a total of 9 counts of mail, wire, bank and bankruptcy fraud. The court allowed them to serve jail time separately so that there was at least one parent to take care of the kids at all times. Lawyers have also told Joe that he must be prepared to go back to Italy after his sentence as he would still remain an Italian citizen. Teresa is now serving jail time while her husband Joe will follow in 2016.
David Cassidy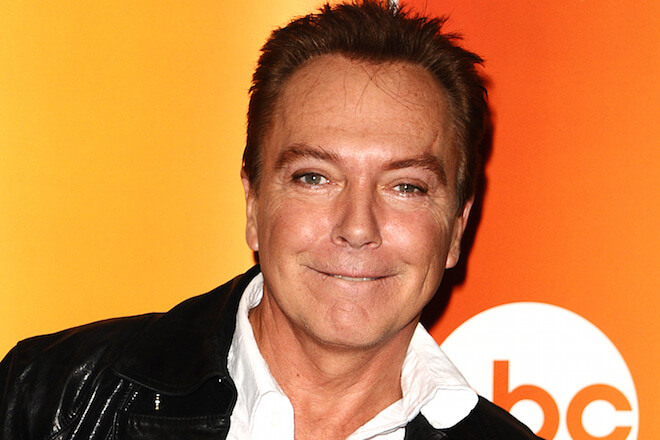 The heartthrob of several women around the word in the 70's, David was shot to fame after he got a role on the hit show called The Partridge Family. The success of the show marked a long, comfortable financial and career life in Hollywood, for him. He had sold millions of records and catered to packed stadiums across the world. However in 2014, the singer's financial status and debts came to light and he filed for bankruptcy. A report by Bloomberg showed that he owes a total of $10 million in debt. It includes mortgage for his houses in Florida and Saratoga Springs, New York. His credit card debts are known to be a whooping sum of $21,000 owed to American Express and $17,000 that needs to go to Citi bank. The celebrity also claims that he might have horse related expenses in the future as he invested in several purebred horses that he co-owns.
The news about his problems doesn't just stop there. He was trying to turn around and start touring again to make money after completing his rehab and alcohol education program. David was arrested in Los Angeles in 2014 while he was trying to make an illegal turn exiting the 405 freeway while he registered a .19 blood alcohol content, which is more than twice the legal limit. He was also arrested in New York for DUI and another time back in Florida in 2010. The judge then ordered him to enroll in a live-in rehab facility for alcohol abuse for a total amount of 90 days, minimum. He was also sentenced to a 60 months of probation in addition to the rehab. The singer is now officially back on tour while he also fights a battle with SONY for unpaid compensation for his show, The Partridge Family.
Lindsay Lohan was one of the most popular teen stars who was shot to fame rather fast in her career. With fair share of music and acting options, Lindsay remained afloat through most of her career. She was also known to be addicted to drugs and had checked into rehab for the same. However, not everything is as lovely as it may seem, from the outside. 2012 was a bad year for Lindsay, financially. The celebrity had barely $100 in her account while she was lavishly spending money on luxurious things. The IRS reported to freeze her account due to $234,000 that she owed in taxes. This occurred even after she took a $100k loan from her Scary Movie 5 co-star, Charlie Sheen.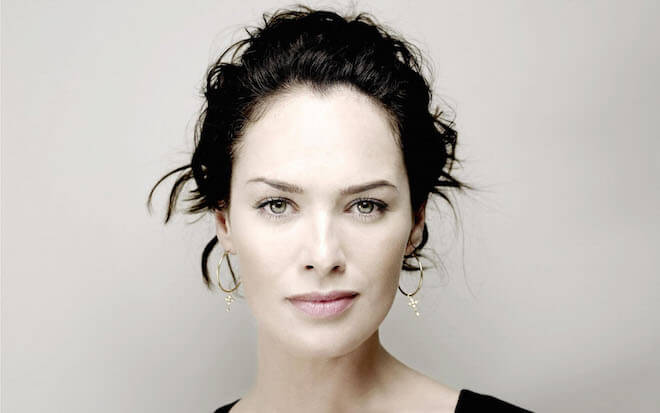 The star from The Game Of Thrones, actress Lena Headey is known for her mind blowing and numbing performance in the hit TV show. When you think of a celebrity like that, you are pretty sure of the fact that she must have enough money to not just survive but live lavishly as well. Sadly, this wasn't the case for Lena back in 2013. She spent millions in fighting custody for her son after her divorce with her ex-husband. She was down to nothing more than $5 in her account! Although, we reckon she is doing well now with 2 more successful seasons of The Game Of Thrones, we are pretty sure Lena will dive head strong into her personal problems.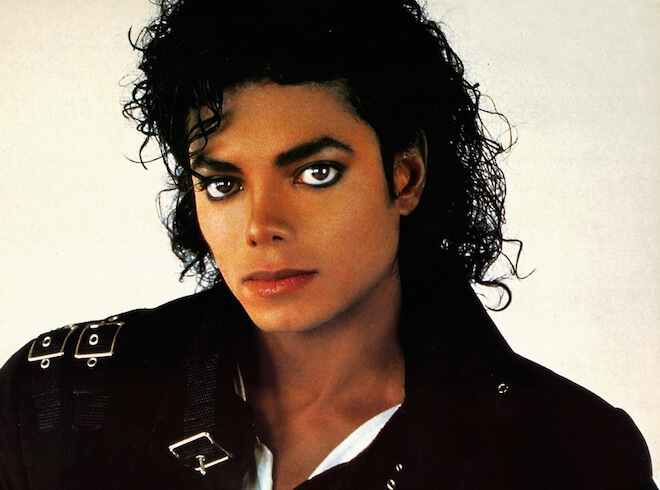 Sometimes, you look at celebrities going bankrupt and wonder how that is even possible. With millions of dollars coming in as income, how do celebrities like MJ go broke? The answer is pretty simple; they spend and invest on frivolous things instead of locking the money in for future and long term use. With over the top income coming in, personal expenses also reach skyrocketing heights.
In MJ's case, his house costed a whooping $10 million in just maintenance, every year! With growing age, one needs to understand that their career is also growing old. Newer singers and pop icons start sprouting around everywhere pushing the older ones out. However, in Michael's case, he continued to be at the top of his game through most of his life. He was named the most successful entertainer by The Guinness Book of World Records. However with time, Michael couldn't pay back his $25 million loan for Neverland Ranch. The king of pop and dance music had to file for bankruptcy in 2007.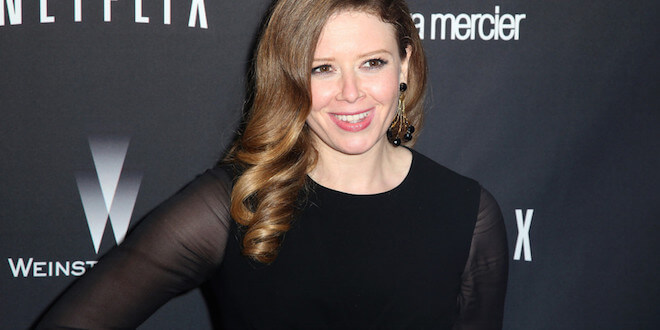 You might recognize her for her flattering performance in Orange Is the New Black. With a dark, grungy role in her kitty, Natasha seems to be giving justice to her performance as the show is been in continuous spotlight. However, it wasn't always a happy phase for Natasha. After innumerable amount of encounters with the law and several health issues, Natasha was facing multiple problems in her life as far as her career and finances were concerned. She suffered from Hepatitis C and a collapsed lung. This American Pie actress went bankrupt and ended up living on the streets. However, things turned around for her when Natasha landed the commendable role in Netflix's, Orange Is the New Black.