When you think of a celebrity, you think rich, good-looking and of course, a party animal. There was a time, especially in the 80's when "party animals" basically meant people and celebrities who needed drugs to go along with their drinks. It became a "thing" to snort cocaine and inject oneself with heroin. Almost half of Hollywood was getting addicted to drugs while some even died of an overdose. Celebrity news blogs and magazines were overflowing with articles that spoke about addiction and overdose. Celebrities blame it on their stressful schedule and hampered personal life as the reason for consuming drugs. Although this could be true, they could also be consuming these drugs because they now can afford it and need to show their power that comes with fame. Although, we do wish that they could try doing it in a controlled manner and not go all out as, in the end, they are role models to many of us around the world. We are sorry for the ones who couldn't make it through the addiction and life gave up on them. On the other hand, there are some who tasted a bit of problem and sprung back up before it was too late. Here is the list of celebrities who had serious drug addictions but snapped out of it in time.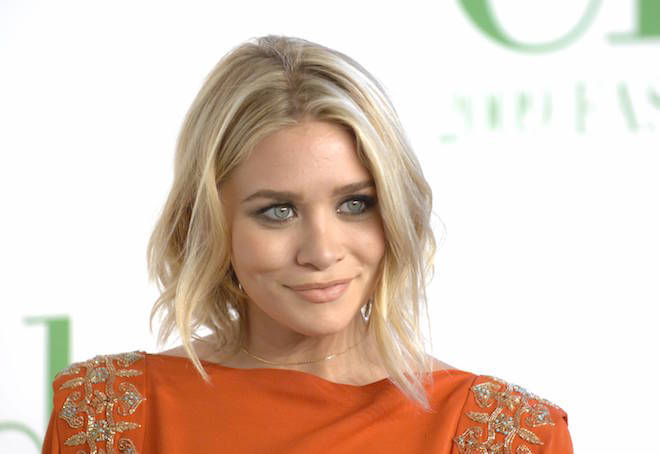 How can one ever forget the cute twins from the hit TV show Full House? Mary-Kate and Ashley Olsen were the sweetest kids in the industry back then. The pair did almost everything together. After the end of the show and commencement of their career, the girls didn't spend a single minute apart. They have always been the backbone of each other and pushed each other to achieve more. They both had a clean and good upbringing and were in the good books of the media through most of their life. Although, Ashley has stayed in the good books of media and away from negative publicity, Mary-Kate was quite the opposite.
The people who knew her would be able to tell that her decision to get help was not due to a single incident and that her case was getting nothing, but worse with time. She had lost a lot of weight and was facing eating problems. People and fans started to think that she was anorexic. At that time, Mary-Kate was still 18 and under the care of her parents.
Later, it was no hidden news that Mary-Kate was addicted to drugs. Although the drug she consumed wasn't really made public, she has been to rehab. Rumors about her lapsing, after getting out of rehab are also widely known. They say an addict needs to go through rehab sessions a couple of times before they can completely let go. Mary Kate has always been attracted to nightlife, dating older men and experimenting with drugs.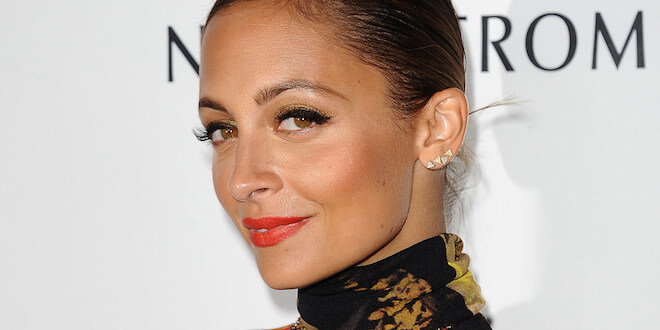 Adopted daughter of Lionel Richie, Nicole grew up in Beverly Hills. On seeing the high life from the time she was a kid and always getting whatever she wanted, bored her of things very fast. Her father was not around much which meant that there wasn't anyone watching her through her growing years. We all know that teenage years can turn out to be very bad if not monitored. The rush to wanting to do something different and trying to be "cool" can ruin a lot of things, especially with the introduction of alcohol and drugs.
She was introduced to cocaine at the age of 18 and was addicted to it. She had gotten help to get rid of her addiction. She was then addicted to Heroin for a long time. Her second session of getting help happened at that point. She was arrested in 2003, for possession of heroin. It was at that point she realized that she is wasting her life away. Later in 2006, she was arrested for driving under the influence. She also claims to have gotten tattoos when she was 21 and is not proud of them now at all. She thinks her tattoos remind her of her horrific teenage years.
However, unlike a lot of celebrities, Nicole pulled herself out of it and declares to be clean and off drugs ever since. She is the mother of two kids, Harlow who is 7 and Sparrow who is 6. It was her role in The Simple Life that raised her to fame. After that, she appeared as one of the three mentors on NBC's Fashion Star. In 2014, she launched her own reality show called Candidly Nicole which premiered on VH1.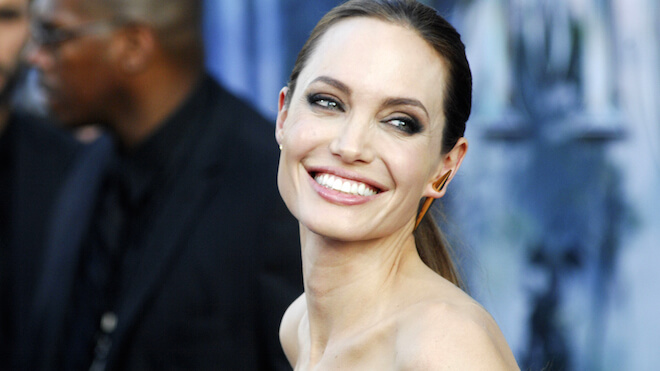 One of the most stunning actresses in Hollywood, Angelina is now an actor, producer, and director. The multi-talented, and mother of 7 kids, didn't always lead a normal life. Angelina is one of the few people who has always been open about her drug use.
Angelina had a drug dealer called Franklin Meyer who was the source of her drug supply, primarily cocaine and heroin. She usually went over to him, to pick up drugs but during this one instance, she asked him to come over. While waiting at Angelina's house, Franklin filmed her talking on the phone while she was high. He did it for money and it went public soon after. She looks extremely thin and unhealthy in the video. Her dealer told the National Enquirer about how he would sell her cocaine and heroin for several years. He also mentioned that she was high all the time and had needle marks all over her arm.
Jolie has even opened up about trying drugs, alcohol, and suicide all in an attempt to overcome her loneliness. She got even more depressed with the constant drug intake, she was consuming. She started in her early 20s and continued for a while. She even spoke about how she would cut herself with knives during the time she was obsessed with death. She opens up about how she went through the dark, heavier and scarier times and got through them. If you think about it, celebrities in their early 20's who took a high supply of drugs weren't very lucky with their lives. Jolie was one of the few who came out of it soon. The turning point in life was when she became the Goodwill Ambassador for the United Nations High Commission for Refugees (UNHCR).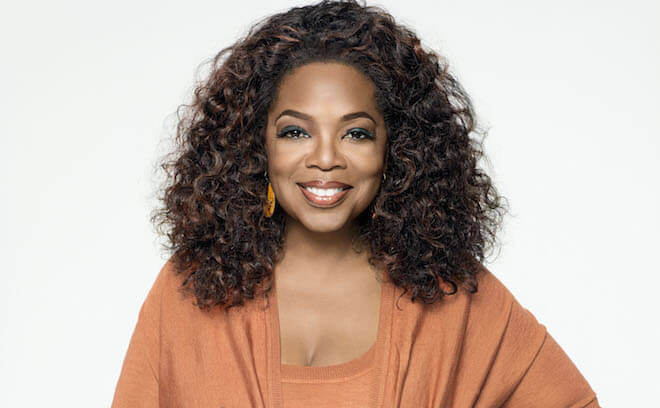 Yes, it is unbelievable but it's true. Oprah was addicted to crack-cocaine during her early days in the 1980's. Crack cocaine is an extremely addictive substance and has proven to alter the lives of many people including celebrities. Oprah was addicted to it for several years and later took help to overcome her problem. She has been a great story and inspiration for many of them who have been in the same situation as her.
Oprah was not very fortunate to receive a comfortable life like many. She had faced abuse and poverty from her childhood days. After that, she faced the horrible trauma of losing her child. When one faces these many problems, they are bound to look for a quick fix. It eventually lead to this billionaire getting addicted to the dangerous drug. Emotional torture and mental stress is a very common reason for an individual to seek comfort in drugs. In the 80's, Oprah admitted that she was addicted to crack-cocaine and was seeking help to get over it.
Crack-cocaine is one of the hardest addictions to let go off, especially when the addiction comes from childhood problems. The relief one receives from consuming this drug makes all the emotional stress go away, which makes the drug extremely hard to give up. However, Oprah, the strong woman that she is, went to a rehabilitation to get professional help and came out of her addiction strong and healthy. She then started taking care of herself and watching what she ate. After getting over this deadly addiction, Oprah then focused on helping people with similar problems and taking utmost care of her health. Although she did get addict while she was in her 20's, Oprah overcame her addiction and is now one of the most powerful women in the world.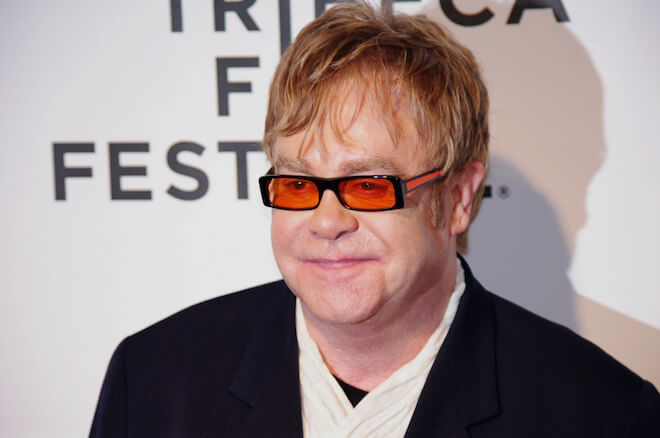 One of the pioneers of the music industry in the 1980's, Elton John was one of the most popular figures back then. With mind-blowing music, one after another, Elton was rising to stardom faster than most musicians. The 80's was known as the phase where people were consuming drugs at a very high rate. People from all walks of life took up cocaine and heroin as their getaway substance. The risk of getting AIDS was on a high. Many celebrities took to doing cocaine as well. Out of them, one of the most prominent was Elton John himself.
Elton was very open about his drug consumption in the 80's. He accepted that he had thrown away a very large part of his life while getting high on drugs like cocaine and heroin. He was also addicted to alcohol. Elton battled his way through his addiction in 1990 and is now drug-free. Elton has also spoken about how he had a very bad side to him during his cocaine days. People would get frightened to hang with him for too long. There was this one time when Elton stayed at a hotel and he was woken up by thunder. He lashed out at the manager and told him to do something about the weather! For Elton, fatherhood changed him a little. In 2013, he became a dad for the second time. He always thought that he would be irritable around kids, but he seemed to grow into a better person every day.
In the summer of 2013, he almost died of appendicitis which was misdiagnosed as a colon infection. It was during one stage performance when his appendix burst. He got lucky in this situation because if an appendix bursts, one needs to reach the hospital in an hour! Although the doctors told him he'll be fine in a day, the procedure lasted for 4 days and he was in a lot of pain. Because of the morphine, he was always hallucinating and didn't sleep for those 4 days.
John's case is like Angelina, where both overdid the consumption of drugs but were pure lucky to get out of it fine.
One of the most dashing young actors from the late 70's, Dennis had a fleet of women crazy behind him. Hollywood life in the 80s takes one back to the Woodstock era when people were having drugs from dawn to dusk. Dennis was one of the celebrities who very clearly was addicted to it. He mentioned about how cocaine was a part of a movie budget and was signed off as "petty change" when being forwarded to producers. Cocaine was available to all actors during the shooting of films.
Dennis admitted his addiction to drugs and said he took it to cope with the fame that was coming with his career. Dennis was one of the first ones to come clean about his addiction. The Dragonheart actor said that one of the biggest reasons he got addicted was because it was so openly and easily available back then. At one point, Dennis's addiction became so bad that he had to do a line, the moment he would wake up. He spoke about how he would do a line in the morning and swear that he wouldn't do it again but addiction took over. The overuse of this substance started to reflect on his health and work. He knew that he had to let go of it. He then started seeking medical help in the 1990's.
Due to his habits, he had portrayed an image of a "bad boy" but Dennis soon started realizing that this could cause some serious damage or even cause death if he doesn't let go. He managed to pull through and come out of his addiction, headstrong. He then did the famous movie called Soul Surfer which was based on a real-life story of a shark attack survivor, Bethany Hamilton.
He has been married to former real estate agent Kimberly Buffington since 2004 and the couple has twins together called Thomas and Zoe. Dennis is now 61 years old and doing pretty well for himself and his health.
We are glad these actors tasted a bit of hell but rose back quickly to reality.