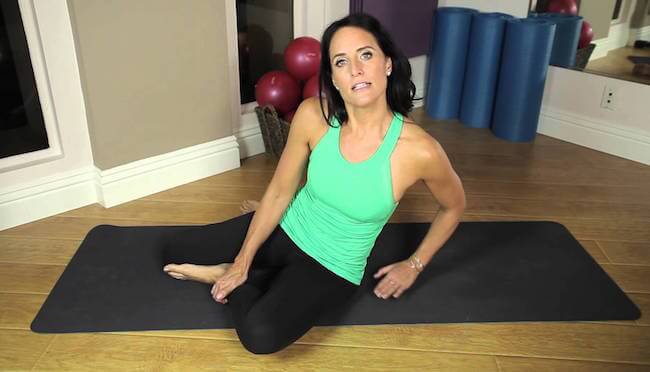 Juliet Kaska is one of the most renowned celebrity trainers of the 21st century. She has worked with a number of famous personalities that range from corporate CEOs to a bunch of stars like Pink, Trudy Styler, Sting, Gerard Butler, Mischa Barton, Kerry Washington, Kate Walsh, Karlie Kloss, Stacy Keibler and Ali Larter. Phew..That's a mouthful. Anyways, despite being so popular, the owner of JK Fitness Pilates Studio isn't too secretive. She is very open about her workout secrets and shares them as often as she can. Now, the fitness expert is helping people like us to stay fit by spilling some vital vacation workout habits. Do read them all and follow as many as you can.
Vacation Workout Tips
Don't Leave Your Trainer Behind
In an exclusive interview with Hollywood Life, the fit lady suggests that you should not leave your trainer behind. If you are going for a vacation, do try to connect with your trainer through Skype or any other means. This step would help you to get motivated as the trainer would encourage you to workout even when you are feeling lazy and you will not ruin your fitness efforts by overindulging on vacations. If the trainer is not available, you should seek assistance of online fitness memberships rather than experimenting on your own or worst, not exercising at all.
Take the Workout Equipment on Vacation
No, Juliet is not telling you to carry all those dumbbells and weights or your treadmill with you. Rather, she is suggesting you to pack light equipments like exercise or cuff bands and deflated exercise ball with you while vacationing (You can always inflate the ball when you reach your destination). These things will not take much space in your suitcase and you will get the liberty to workout wherever you are, be it a room lent to you by a friend at their home or a hotel room. You can easily get a full body workout with light equipment. You should also not forget to mix up your in-room workouts like push-ups, etc a bit to make them more fun.
Make the Most of Your Hotel Room
Oops, you forgot or misplaced your small workout equipment. What will you do now? Stop worrying, Kaska has a solution for such situations too. You should just start getting innovative and use the hotel room furniture for your vacation exercises. Start off by using those lovely chairs for doing dips, add in some push-ups with the help of the table and end it by doing lunges with the help of a coffee table or doing spine mat work on the hotel bed.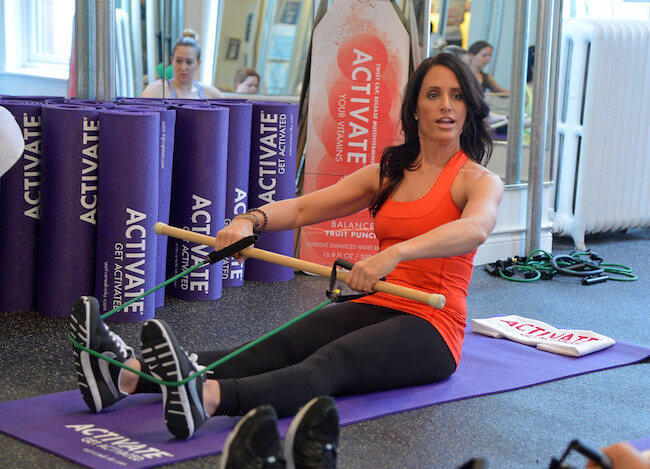 Plan Ahead for Your Fitness
If you are not so fond of the hotel room workouts, you can be smart and plan ahead. Simply book your room in a hotel that has an in-house gym or a partnership with a nearby gym. This will allow you to workout with other vacationers or locals and you will feel more motivated with all those sweating bodies beside you.
Never Forget the Workout Gear
Many people make the mistake of not packing their workout gear while traveling. You should not make the same mistake. You should also try to purchase a pair of shoes that you can use for walking around and working out. This will save some space in your bag. Also, don't forget to add in a spare workout gear in your bag so that you don't hunt up excuses like my workout gear is not clean so I can't work out.
Control Your Diet
People tend to overindulge in foods while they are vacationing. You should not make the similar mistake. You should call up the hotel and request them to remove all the unhealthy food items from your room. For instance, if the complimentary sweets are not there, you won't be tempted to try them. Would you? You can also request them to provide you with a weighing scale that will help you to stick to your fitness goals as you can measure your progress on a daily basis.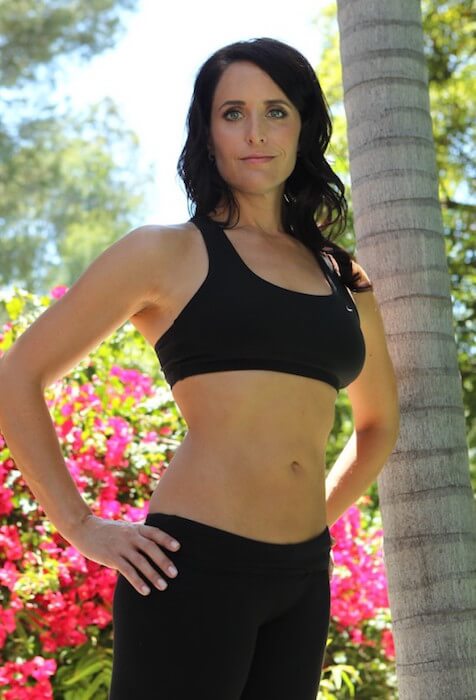 Well, after going through all the amazing workout tips shared by Juliet for vacationers, we can only say that these suggestions are quite effective. They are not expensive, tedious and are very reasonable. You can start with carrying your workout gear on vacation first and if you can manage to workout while vacationing, you can implement other suggestions like carrying your equipment from the next time. Remember, the key to fitness is making small changes before making the big ones. After all, there's no point in carrying the workout gear and equipment to a vacation and not using it. Is there? So, we suggest you start with small changes and go in for big ones after you achieve success with smaller ones.