Training celebrities is not an easy feat. It may look like the world's best job but it's really not. You constantly have to make sure that the celebs are getting results and the workouts are not only helping their physical strength but their mental strength as well. One of the trainers who excel at his work is Ky Evans. His client list includes Sarah Michelle Gellar, Hayden Panettiere, Sophia Bush, Rosario Dawson, Kellan Lutz and Ronda Rousey. Here, you can get to know his workout ideas that are good not only for celebrities but common people as well.
Workout with Megaformer Machine
The star of Strong (2016-Present) likes to use the Lagree Method as well as the Megaformer machine. He said that Megaformer is a preferred option as it allows him to do a lot of things without putting much of an impact on the body. While using this machine, there will be no impact on the spine, neck, back, shoulder, knees and elbows of a person. This machine also helps people to go into a full range of movement without depending on momentum, which is not really stimulating the body or the mind of a person.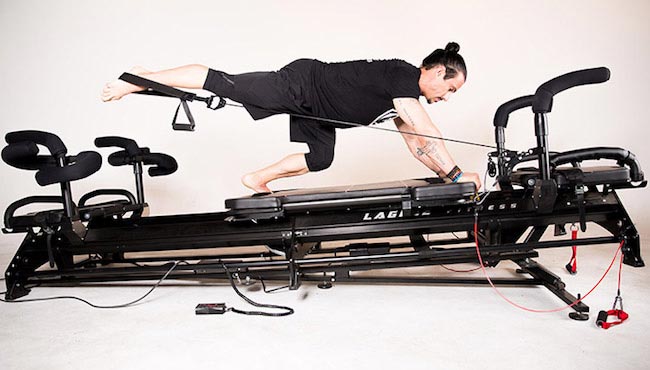 The Ultimate Workouts
In his classes, the great looking trainer uses slow movements on the Megaformer as it helps his clients to make big body transformations by utilizing resistance to tone the muscles. He terms his classes to be extremely intense as every class helps a client to burn about 600 to 900 calories without even having to jump or run. All the exercises his clients perform are very controlled and slow.
His workouts are ultimate because when a person is done with an exercise session and Megaformer work, the slow-twitch stimuli allows him or her to burn more fat at rest when compared to fast-twitch training methods such as weights or CrossFit.
Ronda Rousey's Experience with His Workouts
The renowned trainer also shared that the Megaformer training is also great for people who are related to an athletic discipline (in fact any athletic discipline). The truth of his words can be proved by the fact that UFC champion Ronda Rousey was a long time member of his classes. He recently revealed that the American mixed martial artist got her butt kicked but still, she loved every minute of the training. He adds that she loved the process of training and how the training made her feel. She also loved the fact that the training had a lot of core work and it was low-impact.
Evans also said that she preferred to workout with him because they had a similar training ideology. As an athlete and a fighter, she wanted to have a strong core, mobility, and flexibility which allow her to generate kicking and punching power. His workout sessions specialize in core, glutes, and hamstrings.
Mental Strength Workouts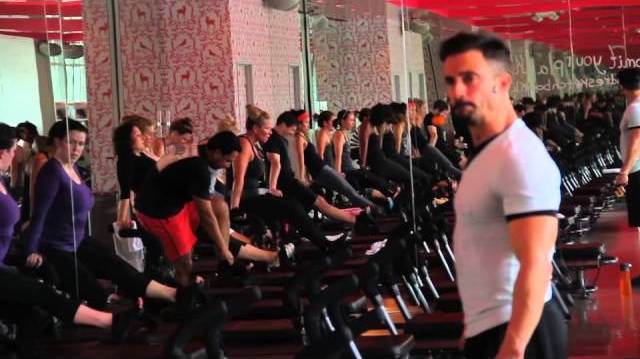 The fitness guru also confessed that the first U.S. woman to earn an Olympic medal in judo at the Summer Olympics in Beijing in the year 2008 was a fan of his group classes as they focused not only on her physical strength but on her mental strength as well. Every class he takes starts with an idea and the classes are choreographed in such a manner that every person gets ready for life. He called it "Moving Meditation".
Workout for Daily Life
While talking to Hollywood Life, Ky shared that one exercise, everyone can do on a daily basis. It's called plank. He says that apart from offering physical benefits, the exercise also teaches you that all the answers you are looking for are already given, you just need to be brave and look inside. This exercise would force you to deal with yourself in the mists of failure.
Learn to do plank by watching this simple video:
Liked the workouts shared by Ky Evans? If so, you might want to follow him on Instagram and Twitter. You can also visit his website occasionally to get inspired.