Sometimes, before you hit the ultimate jackpot before you get the chance to live a privileged and luxurious life, you have to struggle, work hard and do absolutely anything to scrape a living. The same holds true for some of our beloved celebrities. To feed their families or sometimes due to a bad turn in events, some celebs had to hustle and sell drugs.
Before stepping into the spotlight, they had to wait around the deserted corner to start their work and had to be careful of being caught up by the cops. Some anyway did end up in jail. And, that time spent behind the bars acted as a wake-up call to straighten out the mess and take their lives in the right direction. Here, are some of the celebrities who transformed their lives with determination and will-power.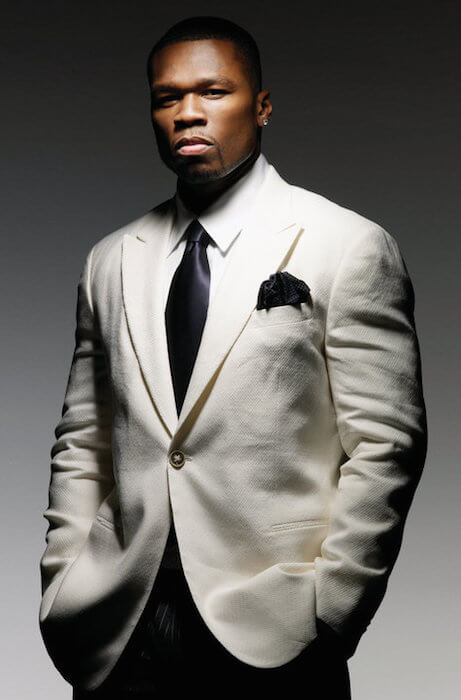 50 Cent, real name Curtis Jackson, has openly discussed his troubled childhood while growing up in the South Jamaica neighborhood of the borough of Queens. Jackson's mother Sabrina, who gave him birth at the age of 15 was a cocaine dealer and was murdered in 1988 when Jackson was just 12 years old. Jackson himself started dealing narcotics at the age of 12 and used to bring drug money and guns to the school. He was arrested by an undercover police officer with four vials of cocaine. After another drug raid at his house, he was sentenced to three to nine years in prison. However, he served six months in a boot camp and earned his GED.
The birth of his first son Marquise made Jackson change his priorities in his life. In several interviews, he has revealed that his son inspired his music career. And, rest, as we all know, is history. With $140 million worth, 50 Cent is the fifth richest hip hop American artist.
With 'Nostalgia, Ultra,' Frank ocean announced his big arrival as one of the best emerging artists. He has worked with leading artists, he has collaborated with Jay Z, he has penned a song for Beyoncé's album which won the coveted 'Album of the Year' award at the Grammys. However, long before becoming everyone's favorite lyricist, Ocean used to sell drugs in school. In a rare personal interview with Oyster magazine, he revealed that he sold a lot of cocaine and crack in his teenage years. Ocean puts down his drug peddling, to the lack of father figure in his life, who would have guided him and disciplined him for bad decisions.
Fortunately, he realized that in order to become what he wanted to become, he would have to sort out his life. He quit drug peddling and started focusing more on honing his skills and ability, that has now made him a premium star.
Before getting noticed for his sexy physique in series of Calvin Klein ads, Mark Wahlberg had several run-ins with the law. According to reports, in his youth, he got around 20-25 times in trouble with the Boston Police department. By the age of 13, he had got addicted to cocaine and other substances. At the age of 15, he had a civil action filed against him for his involvement in two different incidents of harassing and shouting racist insults at the African-American children.
He decided to improve his behavior after he was sent to prison for assaulting two Vietnamese men on a single day. In the prison, he realized that this wasn't the life he wanted or the place, he wanted to be in again in his life. Since then, Wahlberg has gone on to become a successful actor and producer.
T.I, real name Clifford Joseph Harris, Jr. is one of the top rappers and record producers. Till date, he has released nine studio albums, out of which, the last seven turned out to be commercially successful. He has also won widespread critical acclaim including three Grammy Awards for his music. However, had he continued selling drugs, he probably wouldn't have tasted the monumental success, he has achieved down the years.
In an interview, he revealed that he sold drugs for independence and to feed his family. However, after doing several stints in the jail for the drug related offenses, he realized, he won't go anywhere with it and started working to launch his fledgling career.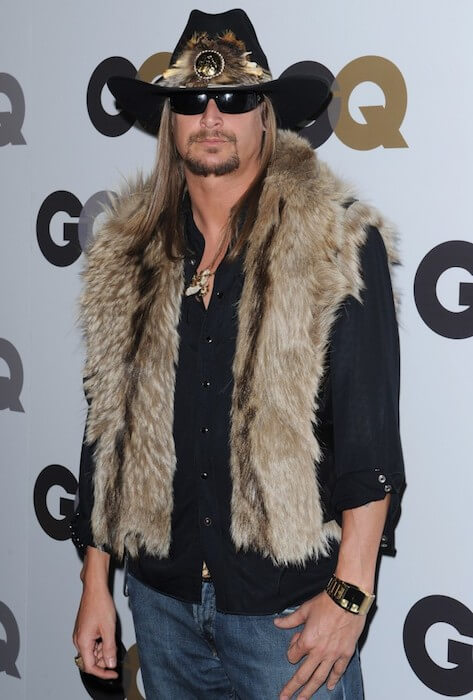 Kid Rock, after running away from his home, joined a local Mt. Clemens drug gang known as 'Best Friends,' which sold drugs from the car wash, he worked at. Fortunately, a good man from the neighborhood organized a rap group to keep kids away from the trouble. The band was known as 'The Beast Crew.' Kid Rock did several gigs for the band and while performing met D-Nice of the legendary hip-hop group, Boogie Down Productions. D-Nice convinced an A&R representative from Jive Records to see Kid Rock perform. They were so impressed by the performance that they offered a record deal on the very same day. Since then, he has sold 25 million albums in the U.S and has won five Grammy Award nominations.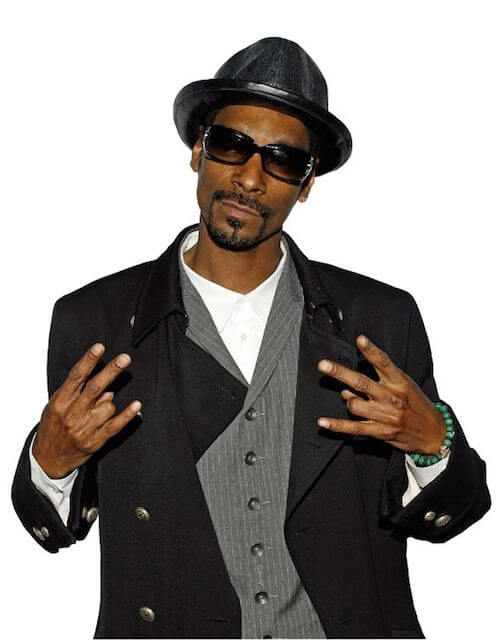 Snoop Dogg has never concealed his love for the marijuana. So much he loved it that he was selling it as a teenager. He was rumored to be a member of the Rollin' 20 Crips gang in the Eastside of Long Beach, the rumor, which he has repeatedly refuted. Shortly, after his high school graduation, he was arrested for possession of cocaine. For the next three years, he became a frequent visitor to the jail, going in and out of the prison. However, a couple of years later, a homemade mixtape recorded by Snoop Dogg was heard by famous record producer Dr. Dre. And, soon the platinum-selling musician started his incredible rise. The certified marijuana card holder has gone on to sell 35 million albums worldwide.
Fat Joe has admitted in interviews that he started stealing at a very young age to support his family. However, his drug selling involvement lasted for a brief time. During his drug hustling days, he was nicknamed Joey Crack. It is possible that his drug selling days might have been influenced by the hip-hop culture. However, he soon realized that he won't go further with drug peddling habit and was clean within months. Along with releasing ten studio albums, he is also the CEO of Terror Squad Entertainment.
Tim Allen, who had just started his comedy career dealt a severe blow on October 2, 1978, as he was arrested at the Kalamazoo International Airport for possession of over 650 grams (1.43 lbs) of cocaine. He pleaded guilty and provided the name of other dealers, and got a sentence of three to seven years, instead of life imprisonment. After spending, two years behind the bars at the Federal Correctional Institution, Tim returned to his comedy and with hard work has now gone on to become one of the most well-known comedians.
With $520 million worth, Shawn Carter is arguably the most powerful and richest man in the music industry. He has sold more than 100 million records and has received 19 Grammy Awards for his musical work. He is also a successful entrepreneur, co-owns the 40/40 Club, and is the co-creator of the clothing line Rocawear. He recently launched Tidal, a subscription-based music streaming service that combines lossless audio and high definition music videos with curated editorial. However, in his teenage years, he was well known for selling everything from cocaine to marijuana. He has even rapped about selling crack cocaine.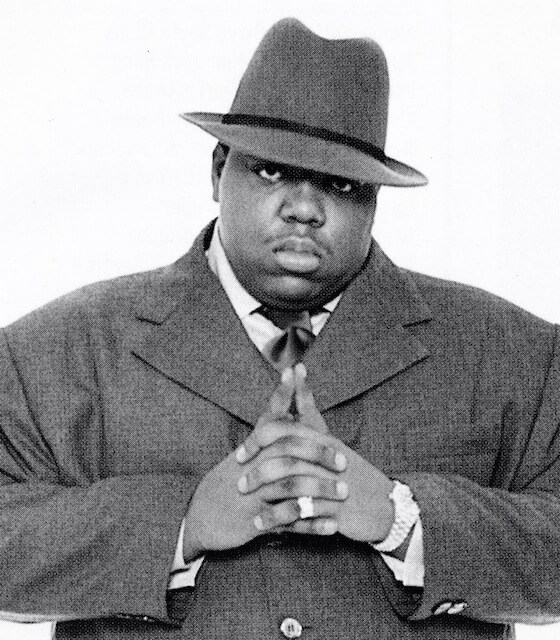 The Notorious B.I.G., real name Christopher Wallace, sold drugs throughout his late childhood and early teenage to earn desperately needed cash. Wallace's mother used to work at two jobs to support her family. Wallace started selling drugs at the age of 12. By the age of 17, he had dropped out of school and got further involved in the crime. In 1989, he was sentenced to five years' probation after being arrested on a weapons charge. A year later, he was arrested for moving cocaine for which, he spent nine months in jail before getting a release on bail.
You can read the full article here.