If you spend a number of hours daily in the kitchen preparing amazing food, you'd probably eat a lot of it yourself as the food will always be right there. This is what happened with Hell's Kitchen (2005-Present) chef Gordon Ramsay who gained a lot of weight and was motivated to shed it when his wife gave him an ultimatum, and he lost his father due to health issues.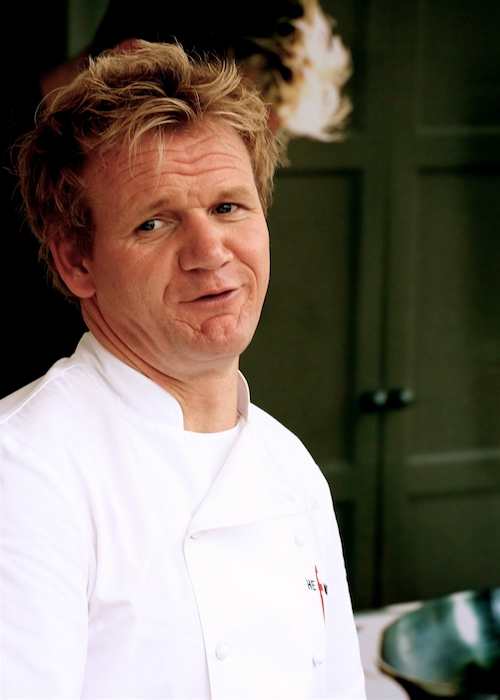 The effort he put in, and is still putting in to stay fit is commendable and something that should inspire us all! Read below and get motivated to get off the couch and change your lifestyle for better!
Feeling Bad About Himself
The British celebrity says that he was overweight and weighed around 252 pounds or 11 stone. Now when he looks at those pictures, he can't believe why his fit spouse put up with him for so long as she is gorgeous and better looking.
The Reasons for Weight Gain
The restaurateur says that his busy schedule which included hosting two TV shows, owning several restaurants at the global level and his habit of snacking rather than having proper meals at proper times ensured that he ballooned with time.
He also says that though he has achieved a lot of professional success, the work consumed him and he was drawn in. He had no "me time" or downtime. Though even then (5-6 years ago), he realized that he needed to get in shape, but he had no time to focus on that.
The Motivations
A lot of factors motivated him to get started on his weight loss journey.
The biggest one was that his wife gave him a relationship ultimatum.
Another reason was the sudden demise of his father at 53 years of age.
He also had super-fit friends like David and Victoria Beckham so being around them started making him uncomfortable.
It was then he decided to work hard and get back in shape. At that time when he looked in the mirror, he felt bad about the shape he was in, and it worked as a wake-up call as well.
Feeling Insecure
Though the star is not a stranger to taking off his clothes for the camera, he says that he started becoming insecure.
The Plans
Though the enthusiastic author wanted to jump right into training for an Ironman 70.3 race that includes a 1.2-mile swim, 56-mile bike ride, and a 13.1-mile run to get into serious shape, his trainer had other plans.
Gordon Ramsay Weight Loss Workout Secrets
To get in shape, Gordon hired Will Usher who told him that if he trained for Ironman 70.3 race for which he was looking forward to, it would kill him due to his weight. The trainer instead asked him to train on each part of the triathlon but kept the intensities low. Soon after, they were doing a lot of high-intensity stuff like rowing, long-distance swimming, biking, and running workouts. They also focused on core work and weightlifting.
Now, he has completed several triathlons including his heart's desire, Ironman 70.3 in Staffordshire, England. Complimenting his trainer, he says that Will is a beast because he pushed him hard. The duo often goes for 75-mile bike rides on Sunday mornings. The skilled chef says he wasn't built to cycle so this adventure hurts him often.
Gordon Ramsay Weight Loss Diet Changes
Apart from workout changes, he also made a few vital changes to his diet while saying that he would never change it drastically or hire a dietician. He has removed milk and cheese from his diet and replaced them with almond milk. This change has helped him enormously. But he admits to indulging in a bit of milk chocolate now and then.
He has also adopted the good habit of drinking a lot of water before eating as it helps him to stop from eating a third more. He feels better but eats less. His preferred breakfast now is almond milk with Weetabix and a smoothie that contains yogurt and frozen berries.
The Results
Due to a skilled fitness coach and a grueling workout regimen, the father of four has dropped 56 pounds. Now, he often participates in fitness competitions with his family that includes Tana (his wife) and their kids Matilda (16), Megan (20), and twins Jack and Holly (18).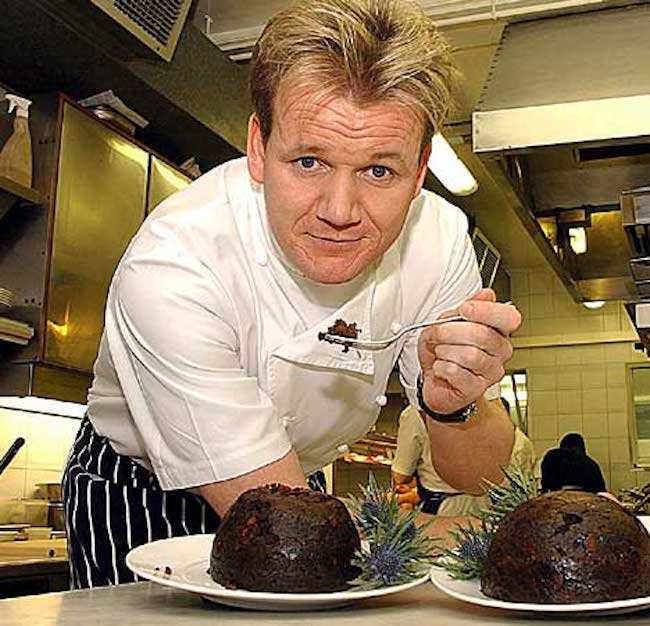 Ramsay says that though the lifestyle overhaul is quite hard, the benefits are truly extraordinary because he has started to like himself again. The more he trains, the more he feels that he is still unchanged. It reminds him who he truly is.
No Death Wish
Stressing on the need to lose weight, he says that he doesn't want his industry to kill him. He adds that chefs often deal with a lot of stress, obesity, heart attacks or cocaine habits and sometimes, they also opt for a suicide path. He doesn't want to be like that!
Featured Image by gordonramsaysubmissions / Flickr / CC BY 2.0