Clint Eastwood Quick Info
Height
6 ft 4 in
Weight
82 kg
Date of Birth
May 31, 1930
Zodiac Sign
Gemini
Eye Color
Green
Clint Eastwood is an American actor who is best known for his iconic role in the Dirty Harry series which began in 1971. He is considered a living legend who trailed his path to the hearts of the Americans in 1959 when he played the captivating role of cowboy Rowdy Yates in the TV series, Rawhide. He has starred in several legendary films such as A Fistful of Dollars, For a Few Dollars More, and The Good, the Bad, and the Ugly. Apart from being an actor and director, he has also served as the mayor and is a composer, businessman, and a politician as well.
Born Name
Clint Eastwood Jr.
Nick Name
Dirty Harry, Samson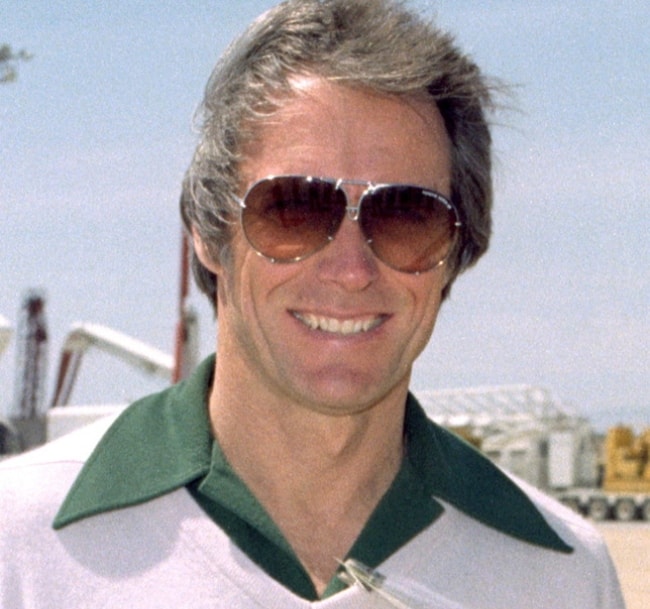 Sun Sign
Gemini
Born Place
San Francisco, California, U.S.
Nationality
Education
Clint Eastwood studied at Piedmont Middle School. He wasn't a very bright student and due to his poor grades, he was held back and had to attend summer school.
Later, he joined Piedmont High School but was asked to leave due to his poor academic performance, writing an offensive suggestion to a school official, and burying someone's figurine in the school lawn. He had also planned on attaining a theory degree in Music after graduating high school but things didn't pan out likewise.
Clint then attended the Oakland Technical High School and was presumed to graduate in January 1949.
In 1951, Clint tried to get into Seattle University but he got inclined towards joining the army when the Korean war began. He served as a lifeguard at Fort Ord in northern California throughout his time in the army.
In the year 2000, he received an honorary Doctorate from Wesleyan University in Connecticut. Then, on September 22, 2007, he was bestowed with a Doctor of Music degree by Berklee College of Music during the Monterey Jazz Festival.
Occupation
Actor, Producer, Director, Politician, Entrepreneur, Composer
Family
Father – Clinton Eastwood Sr. (1906–1970) (Manufacturing Executive)
Mother – Ruth (Runner) Wood (1909–2006) (IBM Operator)
Siblings – Jeanne Bernhardt (b. 1934)
Others – John Belden Wood (1913–2004) (Stepfather)
Manager
Clint is represented by Walter Schupfer Management and Malpaso Productions.
Genre
Jazz, Folk, World, Country, Pop
Instruments
Vocals, Piano
Labels
Cameo, Malpaso Records
Net Worth
In 2015, his net worth was estimated at $375 million.
Build
Slim
Height
6 ft 4 in or 193 cm
Weight
82 kg or 180.5 lbs
Girlfriend / Spouse
Clint has dated –
Sônia Braga – Brazilian actress Sônia Braga was reported to be dating Clint during the 80s.
Margaret Johnson (1953-1984) – Secretary for Industria Americana and model, Margaret Johnson, and Clint started dating in 1953 after they met on a blind date in Los Angeles. The couple soon got married, after been together for 6 months, in Pasadena. It is believed that the two had started something similar to an open marriage. However, in 1978, Margaret filed for legal separation but soon changed her mind and decided to get back together to start a family. They have 2 children, son Kyle Eastwood (b. May 19, 1968) and daughter Alison Eastwood (b. May 22, 1972). Later, in May 1984, Margaret and Clint finally ended their relationship.
Mamie Van Doren (1955) – Co-stars Mamie Van Doren and Clint met on the set of Star in the Dust (1956) which resulted in their fling.
Rosina Glen (1958-1959)
Jayne Mansfield (1962) (Rumor)
Roxanne Tunis (1959-1975) – News began to spread about Clint's extramarital affair with dancer and stuntwoman, Roxanne Tunis, whom he had met in 1959. Their affair resulted in the birth of Clint's first child, Kimber Lynn Eastwood (b. June 17, 1964). The identity of the child was kept hidden from the public until 1989, which was 24 years after she was born. However, the child's birth certificate does not state that Clint was her father. The couple allegedly dated for around 14 years despite the fact that he was still married to Margaret at the time. Their relationship, however, ended in 1975.
Anita Lhoest (1959-1960) – Clint also dated competitive swimmer Anita Lhoest in 1959. Later, Anita got pregnant with his child and had to go through an abortion.
Keely Smith (1961-1974)
Jill Banner (1964-1965)
Catherine Deneuve (1966)
Inger Stevens (1967-1968)
Jean Seberg (1968)
Bridget Byrne (1969)
Susan St. James (1969)
Gael Greene (1969-1970) – Restaurant critic Gael Greene also had a fling with Clint after she was sent to conduct an interview on the set of Two Mules for Sister Sara in 1970.
Jo Ann Harris (1970-1972)
Cathy Reghin (1971)
Sondra Locke (1972-1989) – Clint knew love was in the air when he met actress and director, Sondra Locke, in 1972, at a meeting in his office at Universal Studios Lot. By 1975, Clint had fallen deeply in love or at least that's what Sondra had thought when they began living together. He showed a desire for her like he had never shown before and also wrote a song, She made me monogamous, for her. Later, they went from one place to another and made 4 films together. During that time, Sondra went through 2 abortions and also underwent tubal ligation. Later, in 1989, Locke filed for a palimony lawsuit after she found out that Clint had changed the locks to the house and had moved her things out into the storage as he could not stand the fact that she was still seeing her gay husband, Gordon Anderson. However, upon further investigation, Sondra came to know that Clint himself was having an affair with another woman. Then in 1995, she sued him for fraud but later settled the matter in 1996.
Tanya Tucker (1982) (Rumor)
Jamie Rose (1983)
Rebecca Perle (1983-1986)
Megan Rose (1983-1987)
Jacelyn Reeves (1984-1990) – While dating Sondra Locke, Clint had fallen for flight attendant Jacelyn Reeves in 1984. The couple dated for quite some time and had 2 kids – actor Scott Eastwood (b. March 21, 1986) and actress Kathryn Eastwood (b. March 2, 1988).
Barbara Minty (1988) (Rumor)
Barbra Streisand (1989)
Carmel mayor Jean Grace (1989)
Jane Cameron (1989)
Dani Crayne (1990) (Rumor)
Frances Fisher (1989-1995) – Actress Frances Fisher and Clint met in 1989 on the set of Pink Cadillac and had started living together by 1990. Three years later, after they co-starred in the movie, Unforgiven, in 1992, the duo was blessed with a daughter whom they named Francesca Fisher-Eastwood (b. August 7, 1993). Nevertheless, by the beginning of 1995, they got separated.
Dina Ruiz (1993-2014) – Clint started dating reporter and news anchor, Dina Ruiz, after they met at an interview in 1993. The couple got married on March 31, 1996, and she became the 2nd woman whom he had married. Later, Dina gave birth to actress Morgan Eastwood (b. December 12, 1996). However, by 2013, Dina and Clint had already been living separately and in October 2013, Dina filed for divorce under the grounds of irreconcilable differences which was finalized a year later in December 2014.
Erica Tomlinson (2012-2014)
Christina Sandera – Hostess Christina Sandera who worked at Clint's Carmel, California, Mission Ranch Hotel was photographed with a ring on her finger while the two spent some quality time back in 2017. However, it is unclear whether they are still together or not.
Noor Alfallah (2019) – Rumor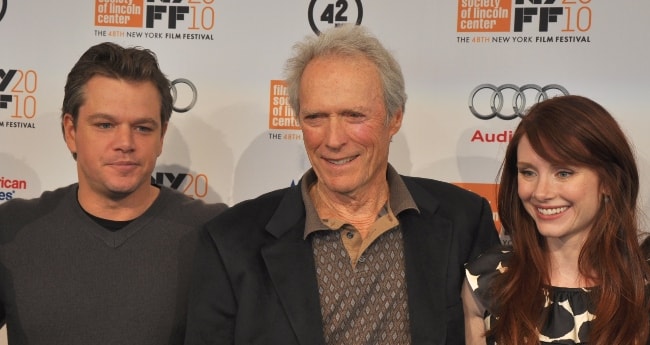 Race / Ethnicity
White
He is of English, Scottish, Irish, German, Dutch, and remote Welsh descent.
Hair Color
Dark Brown (Natural)
With advancing age, his hair has turned 'White'.
Eye Color
Green
Sexual Orientation
Straight
Distinctive Features
Mole on the right side of his upper lip
Towering height
Scowled facial expressions
Gritty Voice
Brand Endorsements
Clint has appeared in advertisements for several brands including –
Chrysler
United States Golf Association
Texture (Digital Magazine)
BMW
California Travel & Tourism Commission
Take Pride in America (PSA)
Anti-Crack Cocaine campaign (PSA)
During the 2012 presidential elections, he appeared in an advertisement in favor of former Governor of Massachusetts, Mitt Romney.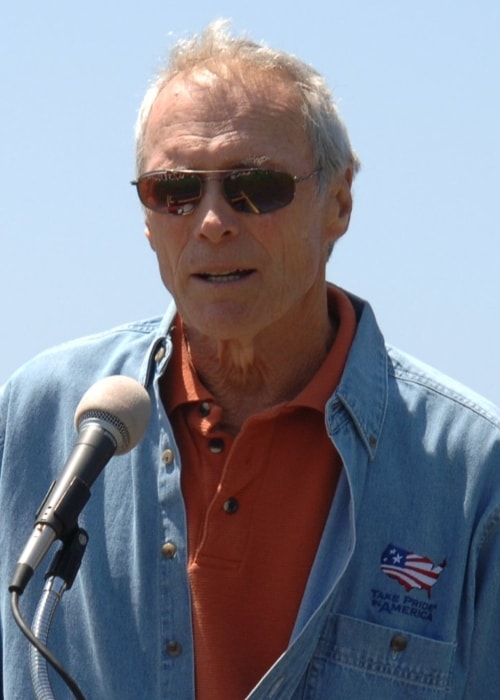 Religion
Clint does not believe in God. However, he prefers Buddhism as a religion because he believes in meditation and likes the art of meditation practiced by the followers of the faith.
Best Known For
The roles played by him in various movies including A Fistful of Dollars (1964), The Good, the Bad and the Ugly (1966), Dirty Harry (1971), and The Bridges of Madison County (1995)
His film scores for movies such as Grace Is Gone, Changeling, and Million Dollar Baby
As a Singer
In 1959, Clint produced an album titled Cowboy Favorites which included songs such as Bob Hilliard's Bouquet Of Roses, Bob Wills' San Antonio Rose, and Cole Porter's Don't Fence Me In.
He has also performed live on several occasions accompanied by actor Paul Brinegar and occasionally with actor and singer, Sheb Wooley.
Clint has also composed several film scores for movies such as Flags of our Fathers and Grace Is Gone. He received 2 Golden Globe nominations during the 65th Golden Globe Awards for his excellent score in the drama film, Grace is Gone. His composition in Changeling also won a Satellite Award in the Best Song category at the 12th Satellite Awards.
First Film
Clint Eastwood made his first theatrical film appearance in the movie, Revenge of the Creature, in May 1955. However, his part went uncredited.
He made his credited theatrical film debut as Jonesey in the comedy film, Francis in the Navy, in 1955.
First TV Show
He made his first TV show appearance in the series, TV Reader's Digest, in 1956.
Personal Trainer
Clint has always paid close attention towards maintaining a healthy lifestyle since he was young. He has always focused on healthy eating habits and maintains a low-fat, protein-packed diet. His diet mainly consists of fruits and vegetables and a minimum amount of sugar.
Clint also believes in taking a good nap in order to give his body some time to rest. He also engages himself in some cardio and weight training exercises, in moderation, to be able to shed excess fat.
He also performs a silent mantra meditation technique known as "Transcendental Meditation" which is normally practiced for about 15-20 minutes at least 2 times a day while sitting with the closed eyes.
Clint Eastwood Favorite Things
Self-Directed Movies – Bird (1988), Letters From Iwo Jima (2006), Mystic River (2003), The Outlaw Josey Wales (1976), Unforgiven (1992)
Actor – James Cagney
Musicians –  Charlie Parker and Lester Young, Thelonious Monk, Oscar Peterson, Dave Brubeck, Fats Waller, Robert Johnson
Source – CBS, Entertainment Weekly, Wikipedia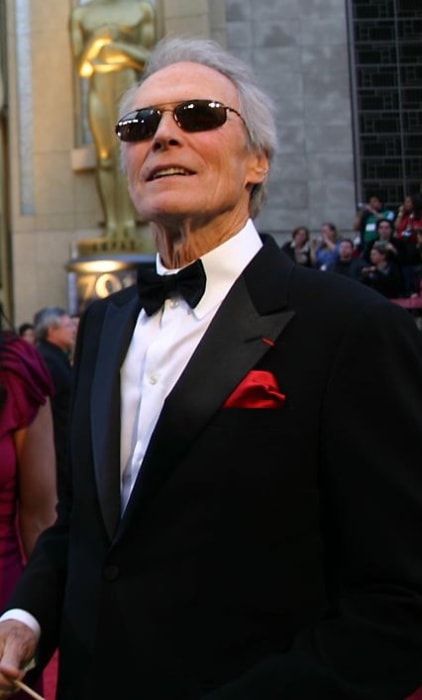 Clint Eastwood Facts
At the time of his birth, Clint weighed 5.2 kg or 11.5 lbs.
He spent his teenage years in Piedmont, California.
He was nicknamed "Samson" by the hospital nurses.
Clint is a descendant of William Bradford, an English puritan who moved to North America in 1620. His birth marked the 12th generation of the Eastwood family to be born in North America.
At the age of 19, Clint started dating a 20-year-old teacher who was very possessive and threatened to commit suicide if he ever left her.
Clint juggled through several jobs such as being a lifeguard, paper carrier, grocery clerk, forest firefighter, and also a golf caddy.
He survived a plane crash in the Douglas AD bomber aircraft which had run out of fuel and crashed into the ocean near Point Reyes. He, along with the co-pilot, swam for more than 2 miles to get ashore using a life raft.
In the past, he established partial ownership with the Pebble Beach Golf Country Club nearby Monterey Peninsula.
His onscreen roles are often based on the life of a gunslinger who has a dark past.
He was first spotted by a business assistant in Fort Ord where he served as a military lifeguard during the 1950s.
On July 21, 1970, Clint's father, Clinton Eastwood Sr., passed away at the age of 64 after suffering from a heart attack. This affected Clint deeply and made him even more health conscious and productive while on movie sets.
He has composed and directed the music video for the song, Why Should I Care, recorded by Diana Krall.
His role as "Dirty Harry" is considered to be one of the most talked about roles that he has ever played and it even raised the bar for the action film genre.
Clint was chosen to play the role of James Bond but he declined the offer as according to him, the role could only suit an English actor.
In 1967, he founded his own production company called "Malpaso Productions" through which all but 4 of his movies have been produced.
Initially, he was also considered for the role of Superman.
In 1971, he started a pub called the Hog's Breath Inn in Carmel-by-the-Sea, California but sold in later and bought the Mission Ranch Hotel and Restaurant.
From 1986 to 1988, he served as a non-partisan mayor for Carmel-by-the-Sea, California.
Clint has written the opening lines for Don Siegel's autobiography, A Siegel Film.
Clint made his 5th and the final appearance in the Dirty Harry series by starring in The Dead Pool in 1988.
He had either acted in, produced, directed, or composed more than 50 films until 2018.
He started off as a director in 1971 and produced his first credited film, Firefox, in 1982.
The birth of his daughter, Francesca Fisher-Eastwood, on August 7, 1993, was the first time that he had been present for one of his children's birth.
In 1993, a 39-year-old woman from Kent, Washington claimed that he was her biological father. However, Clint never responded to the story.
In October 1997, he was placed at #2 spot in The Top 100 Movie Stars of All Time list by Empire magazines' UK edition.
Despite the fact that Clint is seen smoking in most of his movie scenes, he is actually a non-smoker. The cigars he used in The Good, the Bad, and the Ugly were made in a shop from Beverly Hills to suit his character.
Apart from the usual, Clint is a dedicated golfer who owns the "Tehàma Golf Club" and is also a certified pilot who prefers to fly to the studio in his chopper to avoid the usual traffic.
Clint is fond of music genres such as jazz (particularly bebop), blues, classic rhythm, classical, and country music.
In 2000, Eastwood was awarded an honor by the John F. Kennedy Center.
In 2005, he became the oldest person to win a Best Director Oscar which he received for his film, Million Dollar Baby (2004).
Clint has been offered a star on the Hollywood Walk of Fame multiple times but he has rejected the honor each time.
From 1951 to 1953, he served in the military (United States Army).
Clint Eastwood is not active on social media.
Featured Image by NASA / NASA Dryden Flight Research Center Photo Collection / Public Domain