David Beckham's Former Trainer Tegan Haining on Workout, Diet and How to Look Fabulous this Christmas (2016)
Many people know her as a reality star who appeared on Australian Survivor (2002-Present) but a very few know her as the former trainer of popular personalities like football legend David Beckham. We are talking about none other than Tegan Haining who has trained many celebrities till date and has been a model too. She recently opened up about her experience as a celeb trainer. She has also shared some useful advice on workouts, diet and being healthy. The stunner also shared how you can look fabulous this Christmas by making a few lifestyle changes for a short amount of time. Let's have a look at all that right here.
Training David Beckham
Meeting David Beckham the first time was a surreal experience for her. She says that soon after they met, she started training him. He is a gentleman who put her at ease and listens to everyone. He helped her become comfortable with him. She trained him for about a year. His workouts usually consisted of doing functional movements to keep his chest and abs in shape. They also worked with weights and the football pro loved spinning to speed up the fat burning process.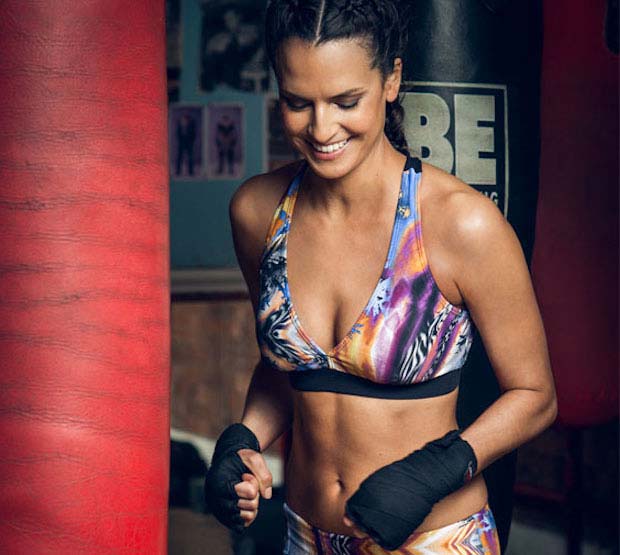 Training Jessica Gomes
The trainer of Jessica Gomes also shared that what it was like to train the Aussie catwalk queen. Like many women, Jess had struggles. They mainly worked on tightening and toning her body. The focus was more on diet and the model was very comfortable with eating well. She has learned what foods work well for her and her focus is always on eating those foods that are filled with nutrients.
Tips for a Healthier Lifestyle
The fitness guru says that if you wish to initiate a healthier lifestyle, then you should find exercises and foods that you really like. You must never force yourself to eat a food that you hate or do an exercise that makes you feel bad.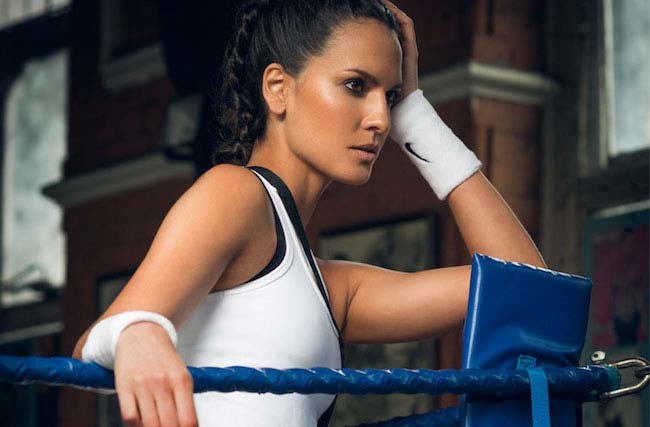 The workouts you choose can be anything from a team sport to tennis and even yoga. Just choose something you enjoy because the chances are you will stick to it for long. If you choose an exercise you hate, your stress hormones would increase which might hinder the fat burning process.
You also need to find healthy foods that you really love because you might not want to eat bran every morning, no matter how healthy it is. (True!!) Look for healthy food that tastes good and go for a variety of meals.
7 Day Quickie
If you are in a hurry to see the results, then the trainer of Lara Stone advises you to try the 7 Day Quickie launched by her. It is an easy workout and meal starter that helps people to get off the couch. Though, this quickie will not solve all your health problems in 7 days, it will let you have a glimpse of what you can achieve on the path of fitness. It will allow you to have a flatter stomach, a good posture and make you feel more toned at the end of 7 days. It can also be the first step towards a path of fitness that can help you become a healthier new version of yourself. (Will you try it?)
Her Aim
The aim of the health professional is to help people make health a habit rather than a chore. She also says that she is married to her job and loves it a lot.
How to Change Your Body Shape?
The self-confessed workaholic believes that when you need to change the shape of your body, you must opt for variety. An approach that works for her and her clients is to do weight training for 3 days a week and do some form of movement for another 3 days. The latter can be anything from running to tennis and even a walk. The aim is to make sure that you move and stretch as much as possible.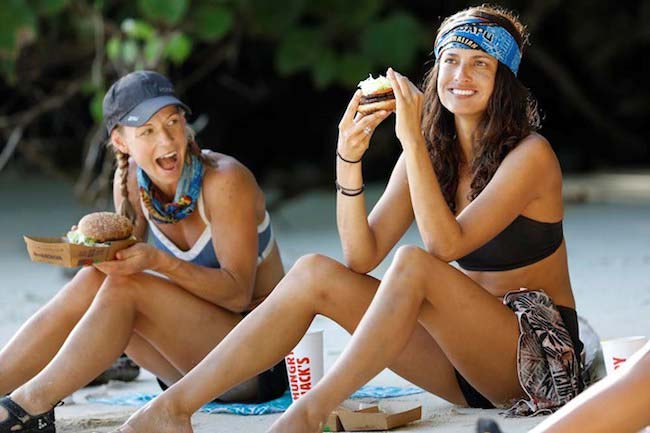 Blast Fat Quickly
Haining has also recommended a simple circuit that can help you to burn fat quickly. In this 20-minute workout, you need to go to a nearby park. Then you need to do a 100-meter sprint after every two minutes. You need to repeat it 10 times to get great results. (Seems doable, doesn't it?)
Try Yoga and Pilates
The owner of a health brand also recommends yoga and Pilates. She does them herself at least once a week. She says that training can be stressful for your body and some people send their stress hormone through the roof while training. So, you must do yoga or simple and light stretches to reduce the stress levels. (Great Idea!!)
Sleep for Health
Sleeping yourself thin also works, according to the fitness fanatic. She truly believes that if a person works out in the early morning and then works professionally for 14 to 15 hours a day, an extra hour of sleep may be as good as spending an hour in training. She also insists that rest days are vital for attaining a lean, toned frame and better overall health.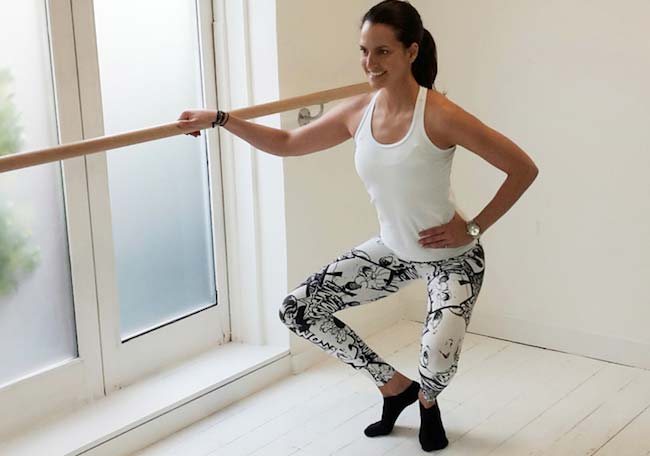 How to Look Fabulous this Christmas?
In case you need to attend a Christmas party this year, you might be wondering how to look fabulous on that day. The trainer of Natalie Imbruglia says that it's very easy. You just need to give up all sugar, unhealthy foods, and alcohol from your diet. You can also try the 7 Day Quickie Program to fit into a sexy dress this Christmas if you don't have much time. Performing simple circuit exercises and eating clean would help you have a flat stomach. The fitness guru adds that when the party is over, you can get back to having some celebratory alcohol. (Who doesn't want that?)