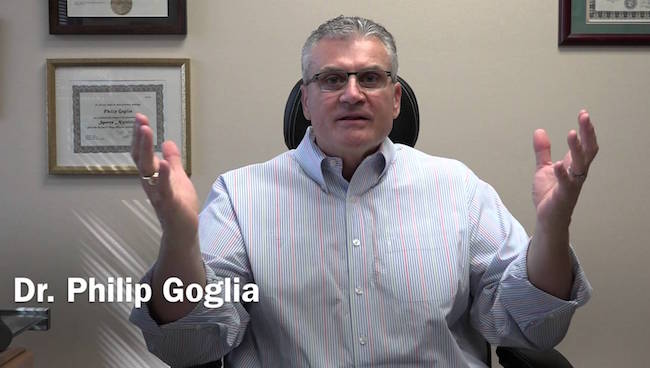 Dr. Philip Goglia is probably USA's best nutritionist whose life has been very different. He has been Mr. North America bodybuilding champion, an All-American Wrestler and he has beaten cancer three times in his life. When he was a wrestler, he discovered his love for food and when cancer attacked him, he used food to beat it back. He is now a celebrity nutritionist who has worked with scores of celebs including the Kardashians, Brie Larson, Raven Symone, Chris Hemsworth.
He recently launched a G-Plan nutrition program and shared many valuable tips while promoting his program. Here's a list of his best and most easy to follow tips collated just for you. Do enjoy reading them.
Khloe's Diet
Goglia recently acquired a lot of media attention when he helped Khloé Kardashian to lose 11 lbs in just 1 month. He shared that she did this by cutting off dairy from her diet. Dairy is kind of eating somewhat hard phlegm he says because it has side effects like affecting digestion, causing problems like gas, bloating, harming oxygen utilization and promoting inflammation.
Diet for Fat Removal
Apart from dairy, he also advises people to stay away from gluten, moulds, and yeast. The capable nutritionist thinks if you boost your hydration levels and calories while you are staying away from these foods, you will have the pleasure of witnessing some weight loss and muscular repair.
To follow his advice, you need to stop eating sandwich bread, bagels, pastries, cereals, and muffins as they are multi-ingredient starches. You must eat only single ingredient starches such as rice, oatmeal, potatoes, oat flakes, or oat puffs.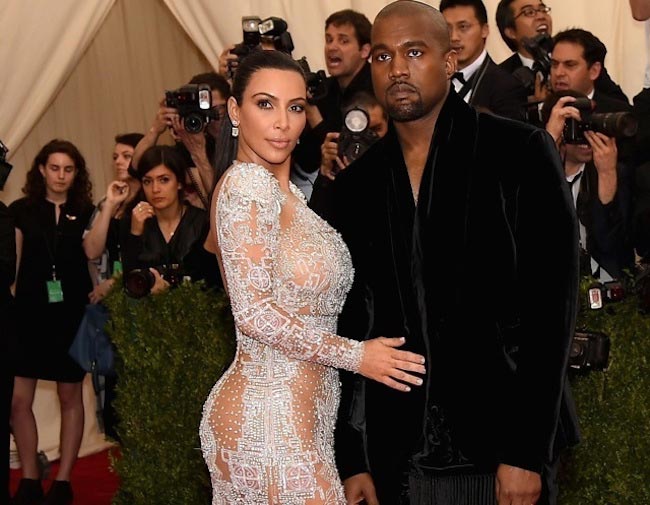 No Low Sugar Foods
Calorie restricting is one of the most common nutrition mistakes. You should not do it and consider avoiding foods such as dried fruits, diet foods, plumped poultry, soy and juices that are low in sugar.
Weight Loss Diet
If you want to lose weight, Philip advises you to start eating fresh fruits and vegetables, organic poultry, high-fat fish and one ingredient carbohydrates.
Red Carpet Diets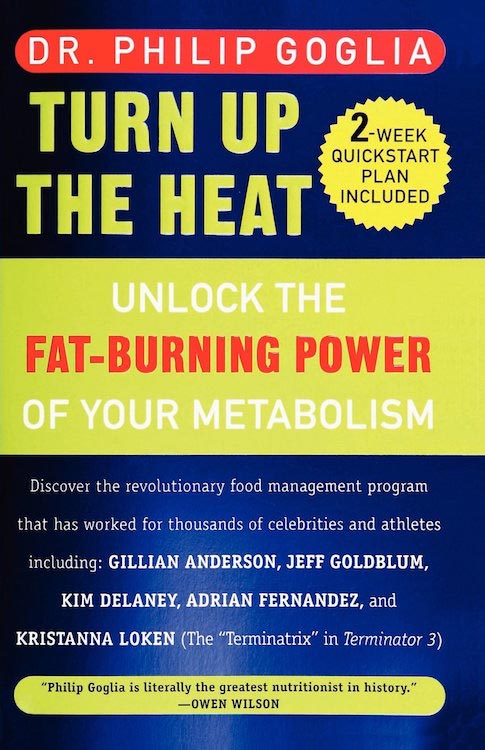 While talking exclusively to Hello, the author of Turn up the Heat: Unlock the Fat-Burning Power of Your Metabolism stated that he creates customized plans for celebrities before a red carpet event. This plan aims to make them not only look good but feel good from the inside too. He calls the plan to be a seven day of food jail as celebs are to eat lots of tomatoes and fatty fish before the big day.
Protein based Dinner
The star nutritionist believes that people should eat only protein based dinner. If you eat potatoes at night, it will only stick to your body as fat but if you have a protein filled meal, it would help you to rest and repair your muscle tissues. You don't do much physical activities after dinner so you should avoid fatty items, he told everyone via People. You can stick to fatty fish such as sea bass, Arctic char, black cod or salmon and loads of vegetables. The fatty fish would help you burn fat and offer anti-inflammatory benefits too.
Appreciating the Clients
The famous nutritionist also had a bucketful of appreciation for his celebrity clients. He called Chris Evans, Chris Pratt and Chris Hemsworth truly dedicated athletes who are very committed and focused. He also appreciated Khloe Kardashian by saying that she is a fitness warrior who played a key role in her weight loss success. He feels honored to have worked with the Kardashians and the action heroes of Marvel comics.
The G-Plan
The celebrated nutritionist also explained why his G-Plan is different from other plans. He said that the G-Plan nutrition programs are different because they don't follow the concept of fitting a single type of food programming to everyone's metabolic blueprint.
Working with Gunnar
When training with celebrities, he often works with celebrity trainer Gunnar Peterson. He likes that experience because they work well together. While Gunnar's role is to ensure that the celebrities follow his training strategies, Philip offers food plan strategies and tips that support the training plans. He appreciates Peterson as a trainer and as a human being. When Gunnar's training wears the celebrities down, Philip's food strategies help them to repair their bodies.
The most common problem he found out in most celebs is that they undereat, especially when they are training hard. He helps them to eat the right amount of foods because they burn up a good amount in the gym. His philosophy is that the more you eat, the more you'll burn in the gym.
The Best Tip
The top tips shared by the widely known nutritionist are that you should follow consistent food patterns for 7 days and then switch to another pattern. His second tip is that you should stay hydrated at all times. You should drink between 0.5 oz and 1 oz of water per lb of body weight daily.
Water will help you to keep the nutrients absorbed, flush the toxins out and regulates your body temperature. If you don't drink enough water to regulate the temperature, your body will simply store fat under the skin to regulate temperature. We wouldn't want that, would we?
He also insists that you drink the said amount of clear water, not replace it with juices, coffee or even sparkling water.
Tips for Common People
The founder of Performance Fitness Concepts also has a bit of advice for common people who want to stay fit. His first advice is that you should find time to meticulously choose the right foods. If you have to wake up a few minutes early to cook eggs for breakfast, do it. If you don't have the time to find snacks like almonds at home, buy a small pack that you can carry everywhere.
You must also never go overboard and start replacing your meals with easier options such as replacing a salmon lunch with a protein bar because it's convenient. It will do you no good in the long run.
Sample Meal Plan
The weight loss guru has also shared a sample meal plan for men via Men's Journal that needs to be had in a single day. This sample should only be followed by men who go to the gym at least twice a week, hit it hard and aim to lose weight to look like Chris Pratt–shredded.
Meal 1 – It should include 1 cup oatmeal, three eggs and a serving of fresh fruits.
Meal 2 – It should be just one serving of fruit.
Meal 3 – It should include an 8 oz chicken breast complemented with a sweet potato, 1 cup of rice or 1 yam.
Meal 4 – It should again include a serving of fruit plus 12 almonds.
Meal 5 – It should consist of 1 cup cherry tomatoes or the same quantity of mini carrots. It should be accompanied by 1 tablespoon of almond butter or 12 almonds.
Meal 6 – It should include 16 oz of sea bass or salmon, 1 vegetable and at least 2 cups of salad.
Meal 7 – The final meal should include 1 serving of fruits.