When you watch the show The Real Housewives of Beverly Hills (2010-Present), you can't help but notice how stunning Erika Jayne looks. If you are dazzled by her beauty and want to know how she maintains it, then here are the details of her workout routine and diet plan.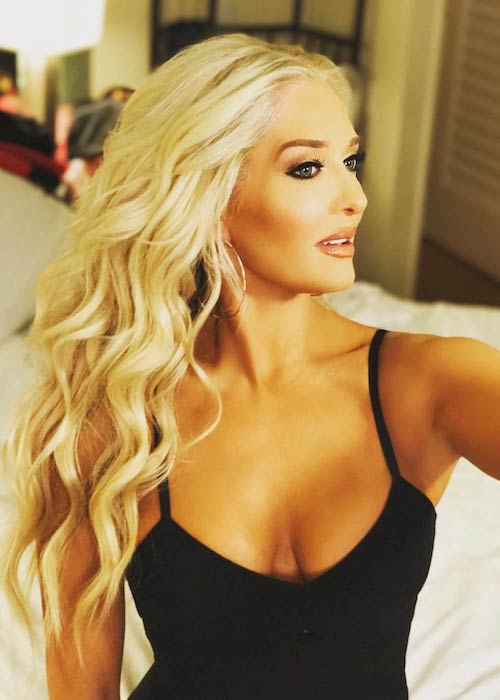 You can also know who trains her, what she wears when hitting a gym and how costly being her can be. Scroll down for all this and more!
Great Upbringing
One of the key reasons why this stunner looks so great is that her childhood was very disciplined and she was told about the best workouts and diets from the very start.
Biggest Hinderance
The beauty also admits that though she would like to do more towards fitness than she is doing now, it's hard for her sometimes because she has a very busy schedule and a lot of career demands. There was a time that she used to be at the gym by 6 a.m., but now, she often skips it rather than being there at 5 a.m.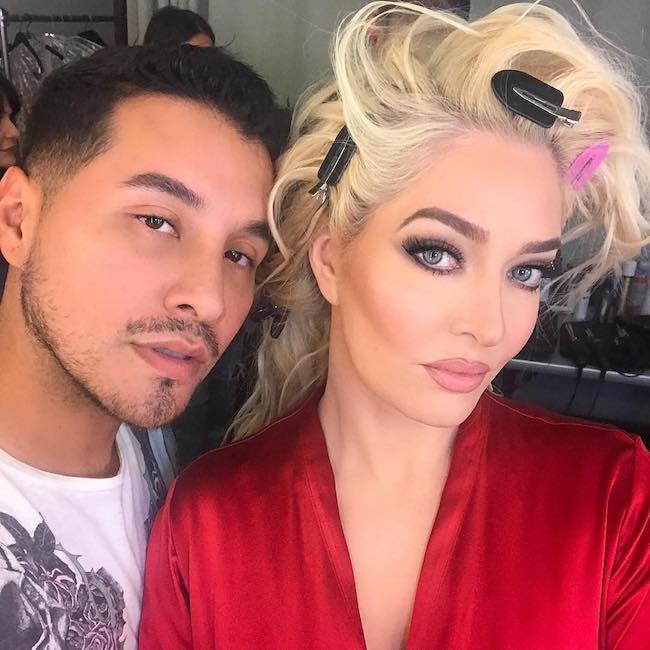 Workout Routine
The music sensation works out for at least 4 times a week. If she is rehearsing for a show where she has to dance, she cuts down on the gym visits because she doesn't want to overstretch herself by gymming and dancing during the same day.
Workout Advisor
The American singer likes to train under the guidance of Alonso Moretti, the owner of MERGE in L.A. and a skilled trainer. When she works out with him, she feels that she is getting a complete head to toe workout.
Fitness Goal
The fitness goal of the diva always remains the same. She wants to be high and tight which means she is after a small waist, big butt and perfectly toned legs (well, who doesn't want that?)
Workout Gear
Even when she is sweating in the gym, the stylish lady likes to look gorgeous by wearing workout outfits by Lululemon and Nike. Both these brands are a hot favorite of hers probably because they make her look cute and are very effective as well.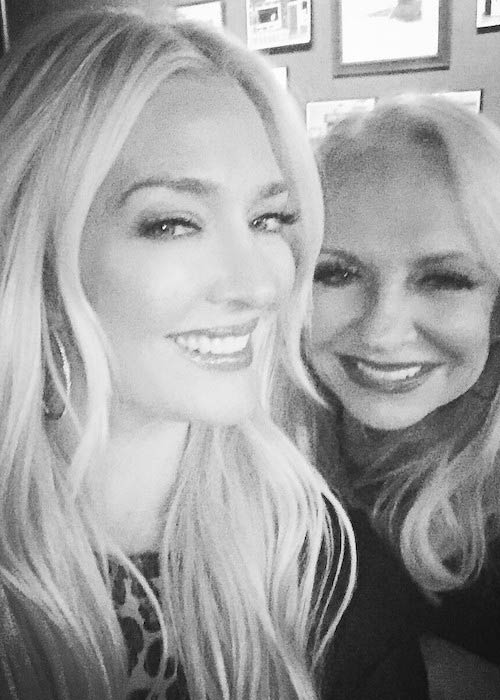 Diet Plan
Erika's diet plan looks like this –
Breakfast
She starts her day with some grilled tomatoes, avocado, and egg whites.
Lunch
During lunch, she prefers to have chicken in any form.
Dinner
Dinner usually consists of pasta, an indulgence she can't resist.
Expensive Lifestyle
Jayne has also admitted that being her is expensive, way more than you can think. Maintaining her lifestyle costs about USD 40,000 a month and most of it goes into buying clothes, accessories, and shoes. Apparently, she doesn't consider it to be a lot of money and explains it by saying that all the money is invested in maintaining her appearance on the screen so it's a part of her job. She also says that there is a lot going on in her life at present, so she has learned to juggle different career demands at once.
Being Honest
In a previous interview, the author also admitted that besides clothes and accessories, a lot of money is spent on maintaining her lovely face. While appearing on Watch What Happens Live with Andy Cohen (2009-Present), she openly admitted that she has got work done on her face and that's one of the reasons she looks so enchanting. At that time, she also admitted that she works out in the gym 4 times a week and has to go through muscle treatments that are heavy and quite ugly.
We sure like her for being honest and working on fitness by adopting proper workout routine and diet rather than taking shortcuts. Don't you?
Featured Image by Erika Jayne / Instagram