Eva Longoria Post Pregnancy Fitness Secrets
Eva Longoria is a new mother who gave birth to her son, Santiago, in June 2018 and looks blissful. Only after a few months, the celebrity is doing a lot of weight training and is prepping herself to get back her stunning physique. Like many other smart women, Eva is not giving in to the pressure to look great and is taking her own sweet time to get in the shape she wants and be fit again. To know Eva's post-pregnancy fitness secrets, just keep scrolling.
Time to Adjust
The stunner has revealed that she gave her body apt time to adjust after the birth of her son because her body had created human life and needed time to recover. She didn't pressurize herself to get back in shape a few days or even a few weeks after the birth.
Fitness Secrets
About 6 months after the birth, the beauty has gotten back on the fitness track. She has been working out regularly and is watchful of what she eats. She is taking it slow and getting back to her fit self at her own pace. Like before, she is still a big fan of yoga because she thinks it's very therapeutic. She has also included weight training in her workouts and mentions it to be a very serious weight training.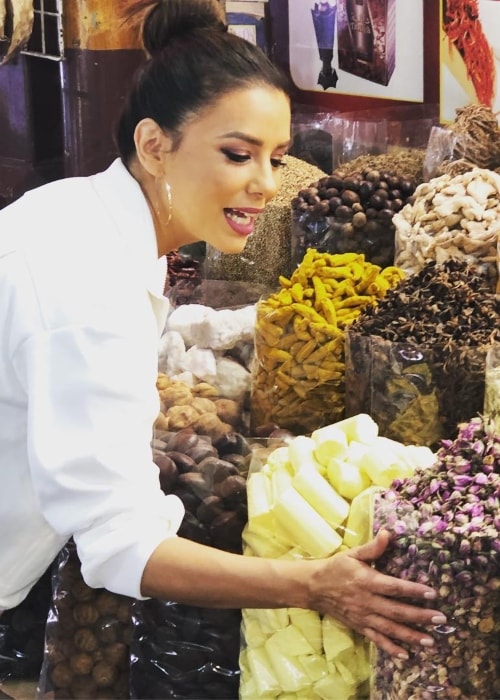 The Pressure
Eva admits that she does feel the pressure to look good or be in a particular shape but she deals with it by accepting herself the way she is. She credits the women in her life, her mother and her sisters, for teaching her about self-worth from a very young age. The strong women in her family have made it possible for her to recognize and appreciate her self-worth and never lose it.
Featured Image by Eva Longoria / Instagram