Marriage is a tricky business for most of the Hollywood celebs. Tricky? Of course. Otherwise, how can you explain the number of failed marriages, some not even lasts a month? Yes, disastrous could be another appropriate word. However, the blame of the failed marriages can't be placed outright on the celebs. Ok, maybe on those, who use it for PR boost and media coverage. But, most of the marriages fail due to constant presence in the limelight, the burden of fame and lack of time due to hectic schedules. Even, some couples have to spend months apart due to the shooting.
Perhaps, it is due to these factors, many couples decide to never tie the knot. The line of reasoning they follow is that without the pressure of the marriage, they might be better able to adapt their relationship to give it a better shot at success. We, in this article, will present the list compiled by the prestigious Ranker.com of such couples who despite, being in long term relationships decided against getting married. Some of them have families together, while others have thought that sharing a pet would allow them to go as far as they want to go.
Goldie Hawn first met Kurt Russell on the sets of 1968 film 'The One and Only, Genuine, Original Family Band.' Though, the sparks flew between the couple, but Hawn thought that Kurt was too young for her. By the way, she was 21 years old, while her future boyfriend was 16 years old. So, the relationship had to wait for another 15 years, during which Goldie got married twice, first to actor-director Gus Trikonis and then to singer Bill Hudson. In the meantime, Kurt met Susan Hubley on the set of the TV movie 'Elvis,' fell in love and got married in 1979. It was in 1983, in middle of divorce, he again met Goldie on the set of the film 'Swing Shift' and fell in love. And, since then the couple has been in relationship. In an interview, Kurt has called marriage a good symbol, but one in which they have found no need to involve themselves.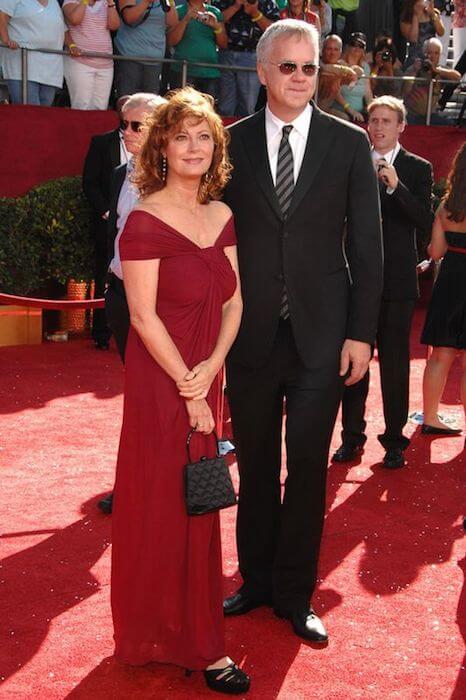 Though Susan Sarandon and Tim Robbins separated in 2009, but with 23 years of relationship, they were at one time, one of the successful couples. They met for the first time in 1988, while shooting for the American romantic comedy sports film 'Bill Durham.' In the movie, Susan was cast opposite to Kevin Costner, but she fell in love with the lanky Tim, who was the supporting actor in the movie. Susan was nearly 12 years older than her boyfriend, but they were similar in terms of political views (liberal) and religious inclination (Roman Catholics). They have two sons together Jack Henry, born May 15, 1989, and Miles Robbins, born May 4, 1992. The couple was going strong, until in 2009, when Tim decided to separate, due to what he called 'a midlife crisis' and 'insanity.' And, thus one of the strongest Hollywood relationships came to an unexpected and sad end.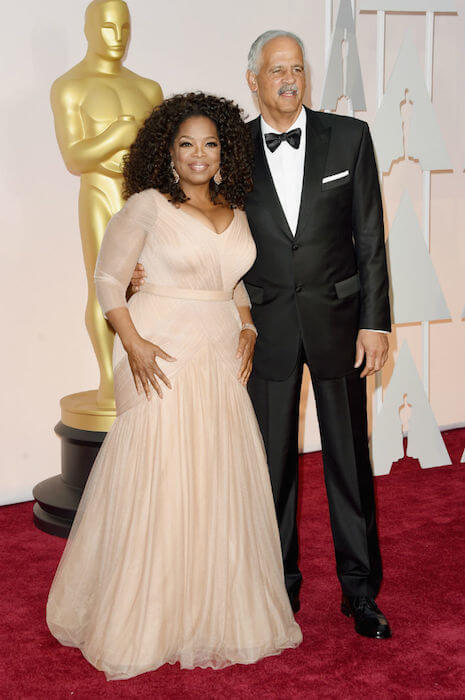 Oprah Winfrey is one of the most famous TV personalities and with $2.9 billion plus net worth is the richest self-made woman in America. Her beau Stedman Graham might not have the personal fortune to stand anywhere near Oprah's, but he is well known for his self-help books. The couple got engaged in November 1992, but didn't get marry as they would rather have a 'spiritual union.' And, nearly after 30 years of relationship, it seems that the spiritual union is working well for the couple. Due to the very private nature of the relationship, and couple's inclination to keep their relationship under the wraps, not much is known about their relationship. However, Oprah has shed some light on their first date. She told People magazine that on their first date, they went for waterskiing. However, Stedman, who tried to get up 28 times didn't leave much favorable impression. Luckily for him, it all worked in the end.
Thanks to his role of advertising executive Don Draper in the AMC drama series 'Mad Men,' Jon Hamm has become one of the most popular faces of the TV industry. He has even won a Golden Globe Award for Best Actor in a Drama Series in 2008 for his brilliant performances. However, he hasn't allowed his fame to affect his 17 year old relationship with screenwriter and actress Jennifer Westfeldt. The secret of their success? Well, it is no secret. The couple has been forthright about everything and have nothing to hide from each other. Though, they are certainly not against having starting their family, but marriage is still not on their cards. They recently overcame split rumors and Jon's stint in the rehab for alcohol addiction.
Update – They split in September 2015.
Spencer Tracy and Katharine Hepburn's romance has all the ingredients of a legendary love story. It was against the society norms, intense, passionate and amazingly romantic. When they first met on the sets of 'Woman of the Year,' Spencer was a top paid and one of the most popular Hollywood actors. And, Hepburn was a rebel, she used to wear pants before they became popular and was an epitome of the 'modern women.' Within one week of shooting, they had grown fond of each other and were comfortable enough to call each other with pet names Kate and Spence. The couple used to have lunch together, and during those lunches in the car parking, they fell in love. However, despite their 25 years long relationship, they didn't formalize their relationship as Spencer was married to actress Louise Treadwell. And, despite separating from her, Spencer didn't divorce her owing to his devout Catholic faith.
The Hollywood heartthrob Johnny Depp met French actress Vanessa Paradis at a mutual friend's house in 1994. However, Depp was already in relationship with British model Kate Moss, so nothing happened. But, Vanessa was impressed. They met four years later in Paris and this time it was love at first sight, for both of them, as Johnny says, there was instant attraction. The couple made first public appearance in 1999, when Johnny was awarded a Hollywood Walk of Fame Star. After three months of dating, Vanessa was pregnant with their daughter Lily-Rose. The couple tried to shield their family life from media glare and spent as much time together as possible. However, it wasn't enough as the couple announced their separation in June 2012.
Ricky Gervais and Jane Fallon have been in relationship for more than 30 years. But, they have no plans of getting married, they never had. Reason? Gervais feels there is no point in having any ceremony, before the eyes of gods because there is no good. Jane has been with Ricky long before since he became one of the most popular standup comedians – seven BAFTA Awards, five British Comedy Awards, three Golden Globe Awards and two Emmy Awards winning actor and successful producer. They met in 1982 while studying at University College London and have been in live-in relationship since 1984. Along with marriage, they have also steered clear of having children. Why? Gervais in his characteristic witty way has claimed they are spongers. Well, whatever works for them.