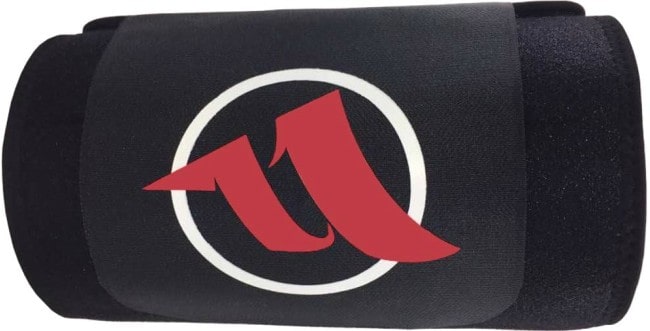 We are very cautious about our health than we were before. One of the reasons is our unhealthy lifestyle. We work long hours, eat unhealthy food, and don't get time to exercise. The result is that we suffer from chronic diseases like diabetes, high blood pressure, and heart problem. Many people today are now overweight and they are suffering from various health issues. We need to keep our weight in control for being healthy and to look good as well. When we think of a beautiful body, we focus on the waist. A trimmed waist looks very attractive and no matter what you wear, you will look very beautiful. One of the best ways to get a slim waist is to use a fitness trainer belt. This belt is very effective in losing belly fat and giving you nice curves. When buying a fitness trainer belt, you should consider the material with which it is made, it's size and flexibility. Here, we are going to review the Fitru Waist Trimmer Weight Loss Ab Belt and find out why people like this belt so much.
Design
You can find this belt in 5 different colors and 6 sizes. It is designed to trim the waist of both men and females. The belt uses anti-slip grid technology on the inner surface to prevent it from slipping or shifting position. The interior is designed in a way to repel moisture so that sweat doesn't build up. It creates a contoured fit and conforms to the body shape and size. They are made of lightweight materials which makes it comfortable to wear. The belt also supports abdominal and lower back muscles which help to improve posture.
Build Quality
This belt is made of wide and thick latex-free neoprene which makes the belt safe to use. It won't slip off or slide during exercise and you won't have any rashes or other skin problems wearing it. This belt ensures excellent heat insulation and covers the entire stomach to give effective results. It has durable fabrics and a fastener that is strong enough to keep the belt in place even when you perform the exercise. By looking at the belt, you will notice the superior craftsmanship. It can stand up to any abuse because very strict quality control standards are maintained for this belt.
Size
You can get a belt in various sizes, so it is suitable for people of different waist sizes. It is extra wide, so will cover your stomach area and trim your waistline. It has a strong fastener which ensures that the belt remains in place. The adjustable strap gives it a customized fit, so it won't come off lose while exercising and you will feel comfortable wearing it.
Comfort
The belt is lightweight and very comfortable to wear. It doesn't retain any moisture, so it won't become that dirty or lock moisture to encourage bacterial growth. So, it is safe to use even if you have sensitive skin. You can wash it easily using your hand by rinsing it with soap and water. You can comfortably wear the belt every day for 2 to 3 hours and get effective results. The belt won't lose its elasticity easily even after intensive use.
Ease of Use
This belt is very easy to use. You can simply wrap it around your waist and exercise. It will retain the heat in the abdominal region and increase the core temperature while making your sweat. You shouldn't wear the belt for more than 2 to 3 hours. You can wear it over your clothes or under but it is best to keep it in direct contact with your skin so that you sweat more and get better results.
Effectiveness
Using this belt, you will be able to lose the water weight within a very small time. It increases the core temperature and makes you sweat intensively, thus getting rid of your water weight. It can also help to burn calories when you wear it during exercise. If you have back pain, then you will get great relief by wearing this belt. It creates therapeutic heat and helps to relieve back pain. You can wear them comfortably while exercising in the gym or playing different outdoor games.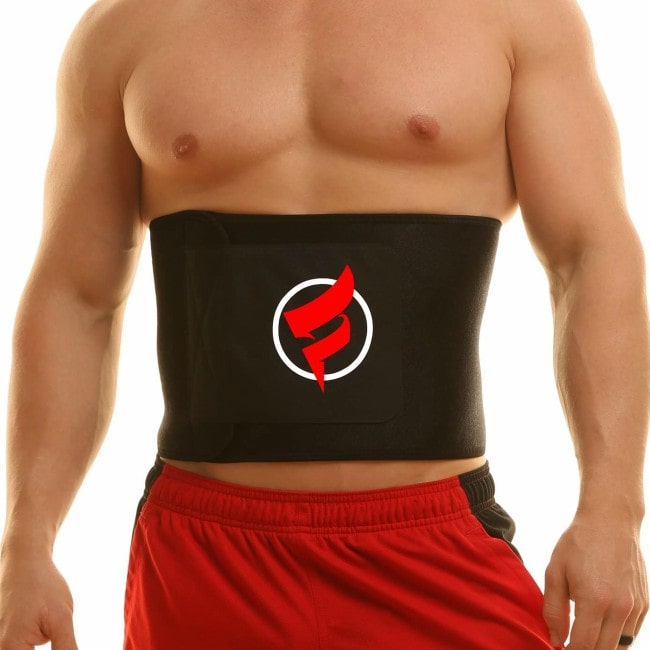 Pros
It increases the core temperature during exercise and makes you sweat, so you lose water weight and burn calories.
It provides excellent abdominal and back support.
It is wide and covers the stomach area.
The belts are contoured and it will fit comfortably around your waist.
The belt is made from latex-free high-quality neoprene material that provides great insulation.
It is double stitched and has a strong fastener which makes it durable.
It's grid inner lining keeps moisture away, making it easy to clean and hygienic to use.
The adjustable strap ensures a customized fit.
It is suitable for both men and women.
You can get it in different sizes.
It is affordable.
Cons
It is not that adjustable.
It may develop a strong smell.
Final Verdict
This fitness trainer belt will help to lose excess water and toxins. It will remove the pressure from your back, so you will feel better if you suffer from any back pain. You will also get the support you need to carry out exercises comfortably. It uses anti-slip technology, so the belt won't slip off during exercise. The belt is designed in such a way that there will be no possibility of any injury, so you can use it every day without any worries. It improves posture and you will feel much better. It won't accumulate sweat as it wicks away moisture. This is the ideal gear to increase your metabolism and burn calories. You can get a beautiful body within a short time by using this belt.