Famous people seem to be perfect in every way. The fans adore their favorite actors and actresses and consider them as their role models. It should be remembered that all that glitters is not gold. As fans epitomize their favorite celebrities as flawless and it is sometimes quite shocking for the fans when they find out the problems of the superstars. Many famous people make unthinkable actions that are immediately caught by the paparazzi and the fans get to read about these in the newspaper. But the mental health disorder that some of these celebrities are dealing with, is something that not many if you might be familiar with. Read on to find a list of famous celebrities who were dealing with mental health problems and how they've dealt with them.
A great actor and director as Mel is recognized for his various roles in some of the best movies from Hollywood. Movie lovers are familiar with his outstanding films and acting performances, but they might not be familiar with his mental disorder. In a 2008 documentary, Gibson admitted that he had been diagnosed with bipolar disorder. His health problem became public in 2010. Many newspapers were showcasing audiotapes of Mel, threatening his ex-girlfriend Oksana and insulting her. Doctors say that Mel wasn't taking his medicine that caused him to spill his anger at another person. Taking proper medication helps a bipolar disorder patient to control his anger and as no further reports of Mel's anger surfaced, we are sure he is taking his medicines.
Becoming a successful swimmer requires an incredible focus. Achieving the hardest goals wasn't a problem for Phelps, even while he was dealing with ADHD. It is amazing how he has changed during his childhood because he wasn't even able to sit still in school. His teachers were upset and complained that Michael wasn't focused in class. The doctors found out about the ADHD when he was in fifth grade and provided him with the necessary medicine. After two years of medication, Michael felt stigmatized. The doctors let him be medicine free and he went on to become one of the most successful swimmers in sports history. A discovery has proven that many kids with ADHD have achieved excellent results in competitive sports. So, it doesn't have to be that bad after all.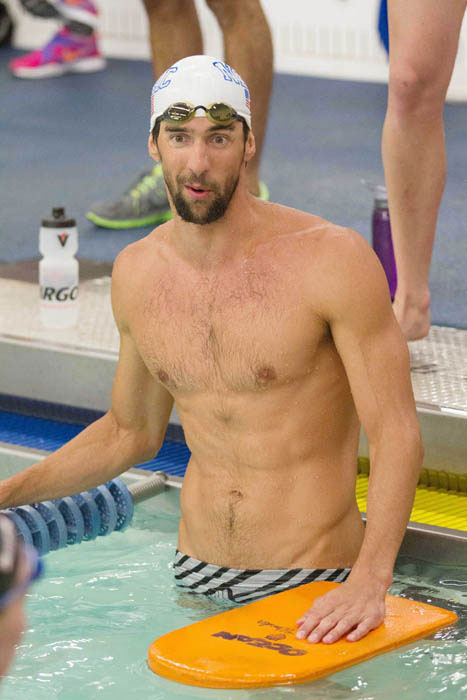 What happens when you are among the greatest singers? You want to look great and for that you need to follow a healthy diet. Dealing with Bulimia was one of Elton's problems in his past. He didn't speak about it at the time, but he revealed the problem after he got over it. He admitted suffering from the mental disorder at The Larry King Show in 2002. Elton John has also dealt with substance abuse in his life. Such a life can be very difficult, especially when the person doesn't want to talk about it with anyone. Even if he has been sober for many years, Elton admits that he should have talked about it and ask for help sooner.
Craig Ferguson – Alcoholism
Craig is among the best TV hosts when it comes to late night shows. He has a unique ability to entertain the audience and the guests.But, just like the others on this list, he was dealing with a mental health problem too. Too much drinking made him an alcoholic and he wasn't afraid to admit it. He even talked about it on his show and everyone could notice the emotional ups and downs that he underwent in that period. He has been sober for more than 20 years now and says that the rehabilitation process is the best thing that could've happened to him. It was a prevention from killing himself and finding the right path to go on with his life.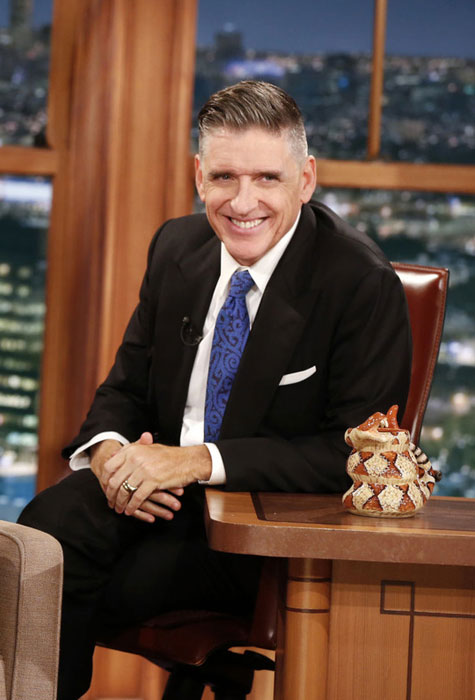 Kurt Cobain – ADHD, Bipolar Disorder
Mental health problems can drastically change lives. Some people can't get over these problems and that can be even fatal. Kurt is a legendary name that stands out among the other average musicians. But his struggle with ADHD and depression cannot be avoided. Many of you will say that he died because of depression, but the ADHD caused additional problems in everything he was dealing with. Suffering from bipolar disorder and ADHD caused Kurt's depression, rage, mood swings, rage and other symptoms that are very difficult to manage. He is one of the greatest musicians, but also a person with numerous mental health problems.