Flo Rida exemplifies why staying strong is important to become Rich and Successful
At the age of 14, Tramar Lacel Dillard realized he is not very strong. The defining moment of weakness that sealed his approach to the rest of his life took place when he found himself gasping for air trying to bench press 150 pounds in his friend's backyard. Tramar decided he never wanted to feel this weak again, so he started revisiting his friend's place regularly to lift weights and train, sometimes twice a day. Around the same time, he teamed up with three other friends who lived in his apartment complex to form an amateur rap group, GroundHoggz.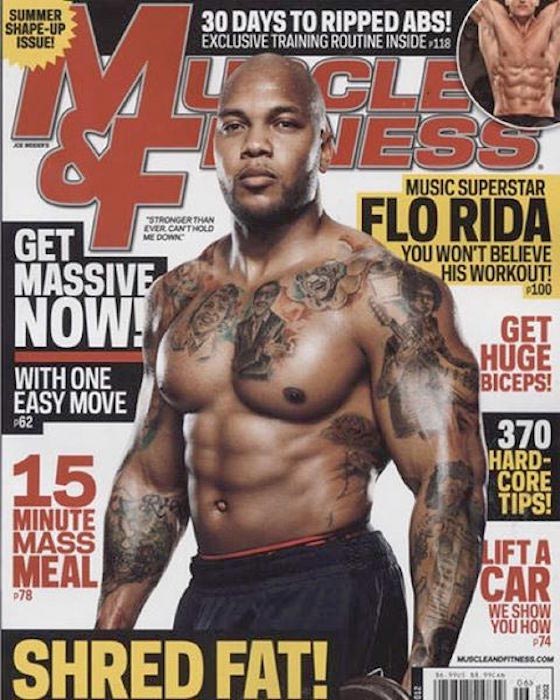 Fast forward more than two decades later into the present, Tramar now famously known as rapper Flo Rida is still going strong with his workouts and his recognition in the music industry has reached epic proportions. Flo Rida's first single to hit number one on the US billboard top 100 was 'Low' in 2008, followed by 'Right Round' the following year. Ever since the Grammy nominated artist continues to release a steady string of hit singles every year amounting to millions in global digital sales.
In 2016, he is coming up with a new album, 'The Perfect 10', that he claims will be his best work so far.
Perseverance can take one to great heights and Flo Rida is a great example of creating one's own reality outlined with success, abundance and fulfillment. When asked how he keeps himself going with such enthusiasm and energy after more than two decades in the business, he does not shy away from disclosing the main sources of his motivation.
Stay open to positive influences and overlook negativity
Growing up, Flo Rida came from a crime-infested locality often cursed by gun-shots of S.W.A.T teams. He is the youngest child after seven sisters, some of whom sang in the local gospel group. He recalls that his next door neighbors, both on the left and the right worked out religiously every day. Seeing them perform dips in the balcony often made him wonder what they were doing. But, the visual appeal of seeing physically fit neighbors and watching Arnold Schwarzenegger movies, soon hooked Flo Rida on to strength training workouts as well, in addition to his love for playing basketball and making music.
Seeking self-development and creative fulfillment, Flo Rida was able to escape all negative influences that potentially pushed him towards an irresponsible life of crime, drugs and easy money.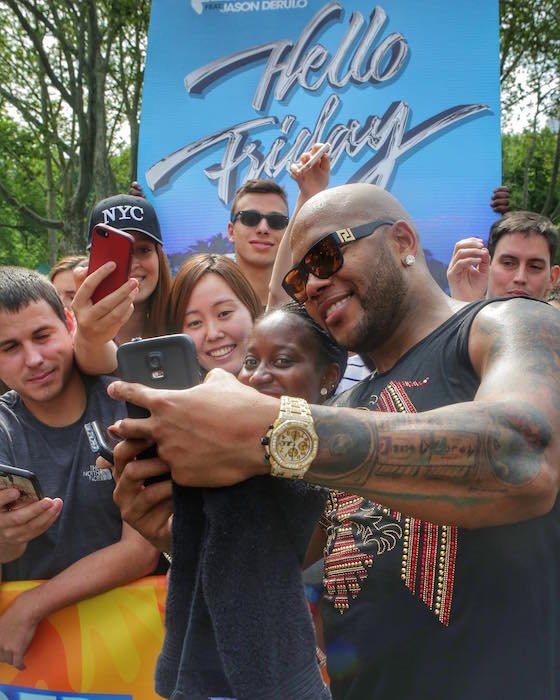 Dedication and persistence in action can take you to some of the most unthinkable places!
Always true to his instincts and passion, Flo Rida quickly realized he may not have the athletic prowess to stand out as a basketball player, so he continued to listen and create good music. Extremely shy by nature, he fought his inhibitions to start selling mixed CDs in the parking lots at Pitbull concerts. All his hesitation diminished when he noticed that people genuinely enjoyed listening to the music he put together.
Nevertheless, he was rejected by several major labels and had to settle for many minor jobs outside the music industry before making it big with an independent record label.
Flo Rida swears by collaborations to stay on top of his game. He is known to team up with diverse artists such as T-Pain, David Guetta, Sia, Enrique Iglesias, Olly Murs and Jason Derulo that ensures he keeps re-inventing his own sensibilities for creating new music.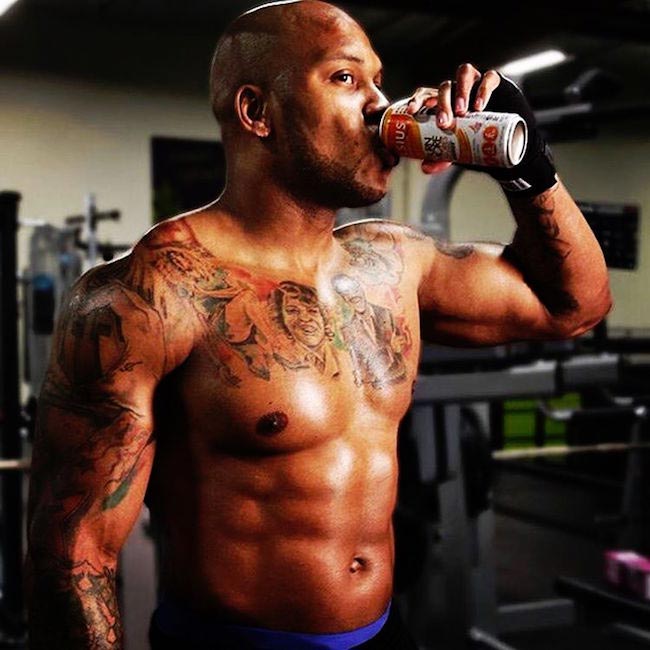 How does strong workout motivation convert into unbeatable work ethic?
The mindset that evolves through dedicated daily workouts can quickly spread over to the attitude with which you tackle the rest of your life.
Flo Rida is extremely clear about never wanting to look weak. To look strong, you have to BE strong. He insists appearances take care of themselves if you concentrate on reinforcing all the functional abilities.
Don't wait to join a gym to get started with your fitness journey. Flo Rida started working out in his own backyard and built upon his skills from there on. A healthy competition with friends keeps even the most mundane exercise interesting.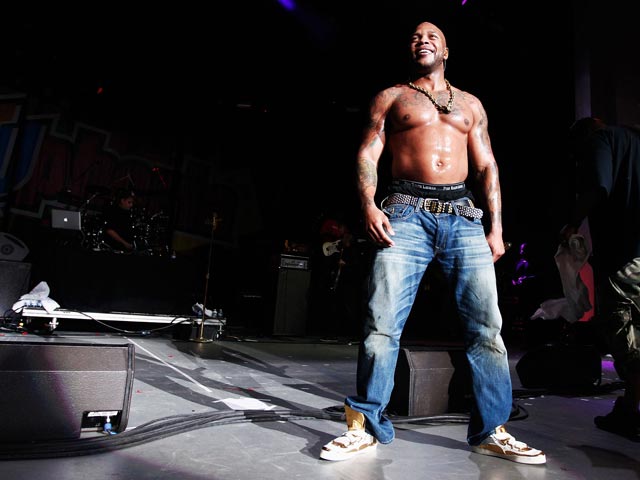 Despite being labeled as crazy, Flo Rida makes time for workouts even if he can only spare an hour in the middle of the night. He elaborates being busy is no excuse for missing out on workouts. Usually that is the time when one needs it the most to de-stress.
Working out regularly makes you mentally stronger to overcome negative emotions that often holds you back. Flo Rida states that he often sees people lifting weights in the gym, but they hardly ever break into a sweat. He swears by supersets and circuits that get him sweating in no time. His high-octane workouts create plenty of spare reserve of energy and focus which he can switch on at will during crunch time.