Gabrielle Union is a successful actress and a former model, who has worked in numerous films like Bring It On (2000), Bad Boys II (2003), Deliver Us From Eva (2003), Cadillac Records (2008) and Think Like a Man (2012). She has also been part of the drama series City of Angels (2000) and is now involved with a successful show Being Mary Jane (2013-Present), in which she plays the lead role.
She is married to a hot basketball star Dwyane Tyrone Wade and they both share the responsibility of three children (2 being from from his previous relationships). Union has been blessed with great looks and doesn't look in her forties at all. Rather, she looks half her age and maintains her body and beauty quite well. The question is how does she manage it? Well, we have decoded the secret to her fitness and diet just for you. Read on and follow the mantras that you like.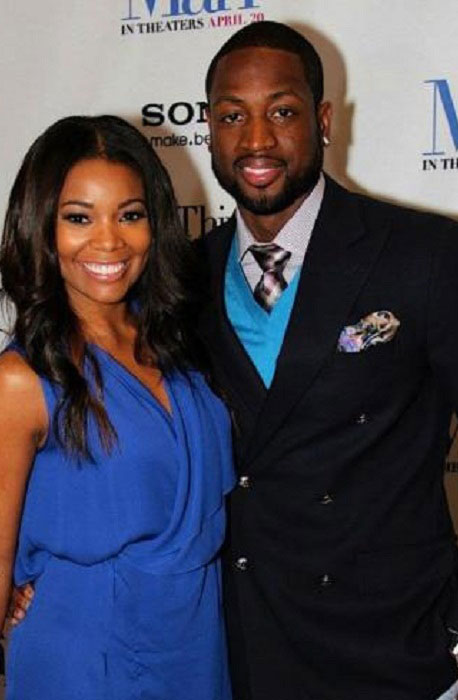 Gabrielle Union Workout Motivation
Most people get motivated to be in a good shape by watching themselves in a mirror, but Gabrielle is motivated by the high definition camera. Well, she has admitted that she doesn't like the fact that magazines point out every ounce of fat on her body through the lens of a camera and so she tries to keep in shape to avoid getting pointed out.
The Being Mary Jane star has also admitted that she does not want to enhance any specific part of her body like her breasts or her butt. Rather, she tries to just tighten up every part of her body and be in good shape.
Gabrielle's Workout Routine
In an interview given to EverydayHealth.com, the pretty actress has described her usual workout routine. She also talks about the times when she works out in her trailer and doesn't have time to hit a gym. Her workout usually consists of 20 jumping jacks, running in a place for 30 seconds, 10 push ups and sit ups each and 15 curls and squats each. She likes to do all these in two minutes time and repeats the same routine over and over, until she feels she has given her best.
The gorgeous actress states that when she has a little more time, she opts for interval training. She confessed that it helps her to keep her weight in check.
Her trainer Ahmad Baari informs that Gabrielle has a special fondness for cardio exercises. She prefers doing cardio – walking, running, biking and treadmill. He usually keeps her workout session limited to 90 minutes, of which at least 15-20 minutes are devoted to stretching exercises that help her body to be flexible and assists in keeping her away from workout related injuries. Kickboxing and sprinting are also a part of her workout routine and she competes with her trainer only.
Union has given a special message to her fans. She has said that everybody should try to jog whenever one gets some spare time. She advises to begin at level 5 for a minute and then drop it to 3. The next step is to bring your heart rate back down and then attempt for 5.2. Repeat the same going down process and aim for 5.5. In her opinion, six rounds of jogs, walks or sprint/walks can really make a difference. All you need to do is to practice them consistently and never give up.
Gabrielle Union Diet Secrets
Gabrielle loves to eat and she does not believe that denying oneself everything is the way to go. On other hand, she has admitted to the fact that she doesn't indulge in every food she craves. Keeping a balance is a must for her. In an interview given to FitnessMagazine.com, she was quoted as saying –
"If I want cupcakes, cookies, or a short snack, I don't deny myself. And I certainly don't deny myself bacon! But I just stay active, and not let it get too out-of-control."
Let's have a look at the diet habits that contribute to making her looks so stunning.
Water is a must for Gabrielle. She drinks at least 1 gallon of water every day and prefers to add some lemon to fancy it up. It not only helps her to remove toxins from her body, but also helps her beauty to remain intact.
She likes eating fresh vegetables to get all the necessary nutrients in the body.
Her favorite snack is unsalted almonds and it has proven to be effective in controlling her hunger pangs.
Union believes in controlling her diet even when she is not working so that she doesn't have to go in for Crazy Diets to get back in shape.
Some of the foods that she prefers are green smoothies, rib-eye steaks, quinoa and kale, fish, red meat and bacon cheeseburgers.