When you look at Halle Berry, you can hardly believe that she is over 50 years of age because she has maintained her beauty and fitness levels in the most appropriate manner possible. If you want to know more about her fitness efforts, you can either follow her on Instagram where she shares fitness tips regularly, or you can have a look at the summary of her fitness secrets right here and now. We suggest that you do both!
Pre / Post Workout Snack
Berry's partner in crime, Peter Lee Thomas, her trainer recently shared what food she prefers as a pre and post workout snack. He said that she likes eggs as a pre and post workout snack and they are highly recommended because they are affordable and won't take up much space in a gym bag. You should eat the whole egg and not toss the egg yolk away as the entire egg is good for you.
You can have eggs even if you follow keto diet like Halle. They are a nature's superfood that you can cook in different ways or you can just have them after boiling them. Be sure to ask your physician about this change before adopting it because some of you might be allergic to eggs.
How to Get Started on Your Fitness Journey?
If you are curious to know about how to start your fitness journey, then the American actress wants you just to decide to start. When you do that, you will be focused on staying fit and dedicate some time to working out each day. Consider the one hour taken out of 24 hours to be a gift for yourself.
She also believes that you don't need to go to a gym to get started on your workout journey. You can start at home, in your living room, the patio, the kitchen floor, the backyard or driveway. Take a water bottle with you and do an exercise called plank pull that will strengthen your core.
Here's a short video on how to do it:
Weight Loss
The diva also thinks and her trainer agrees that if you want to lose weight, you should do it in conjunction with your fitness goals. Some of the cardio exercises that may help you are jumping jacks using lightweight like a water bottle, or you can start with the simplest exercise, walking.
Appreciation for the Trainer
The stunner also never misses a chance to credit her trainer for all the effort he puts in. She wants you to let your trainer help you get healthier, stronger, and fitter. She posted a shirtless and truly ripped photo of him to motivate everyone.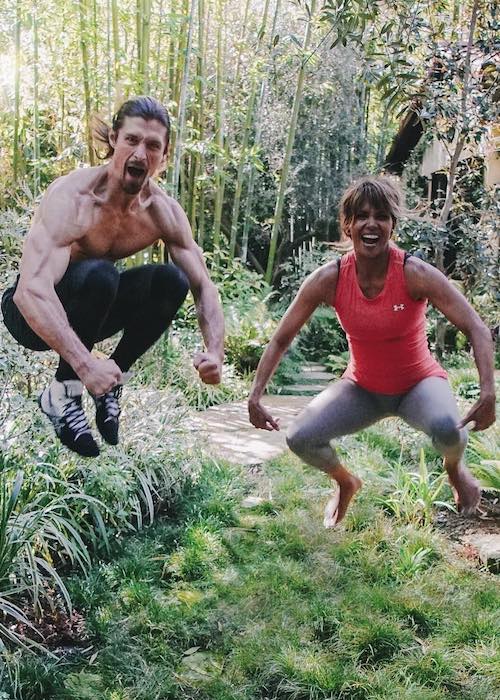 Thoughts on Beauty
The LA resident shared that health and wellness are what real beauty is all about. Now, the beauty world is evolving, and it considers health and wellness to be a part of being beautiful. She also thinks that beauty is also about celebrating different dimensions of health and wellness.
2018 Fitness Goals
The mother of two wants to make 2018 the fittest year of her life. To realize this goal and help others achieve fitness, she is officially launching a new brand Hallewood. Her website would include a variety of topics that range from beauty and style to health and wellness. It will also give her fans a glimpse of her holistic lifestyle. It may inspire them to follow her lead. There is no doubt that the Oscar-winning actress would have smashing success as a celebrity wellness guru, won't you agree?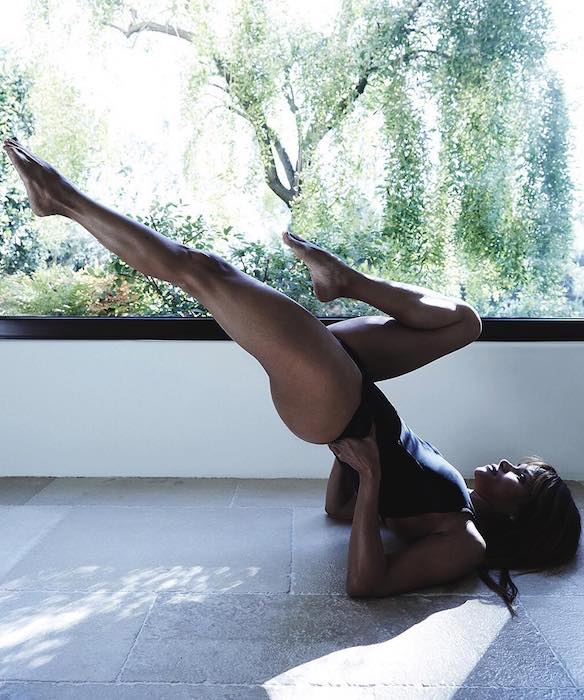 Some other celebs who have found success as a wellness coach are Cameron Diaz, Gwyneth Paltrow, and Reese Witherspoon. We wish her luck too.
Featured Image by Halle Berry / Instagram