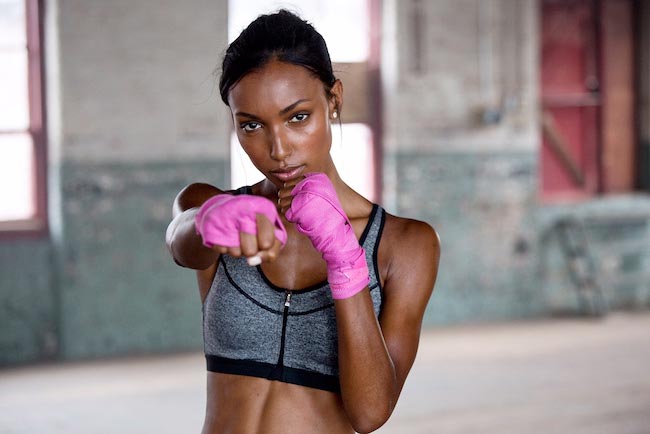 Did you enjoy the Victoria's Secret fashion show this year too? Are you eager to know more about some of the Victoria's Secret models that have charmed you? If so, then you are on the correct webpage. We have tried to get to know the beautiful angel, Jasmine Tookes a little better. We'll tell you what she eats and how much she works out to get that enviable figure. You can also learn how to be confident from the sexy woman who is actually very shy in real life.
Workout Routine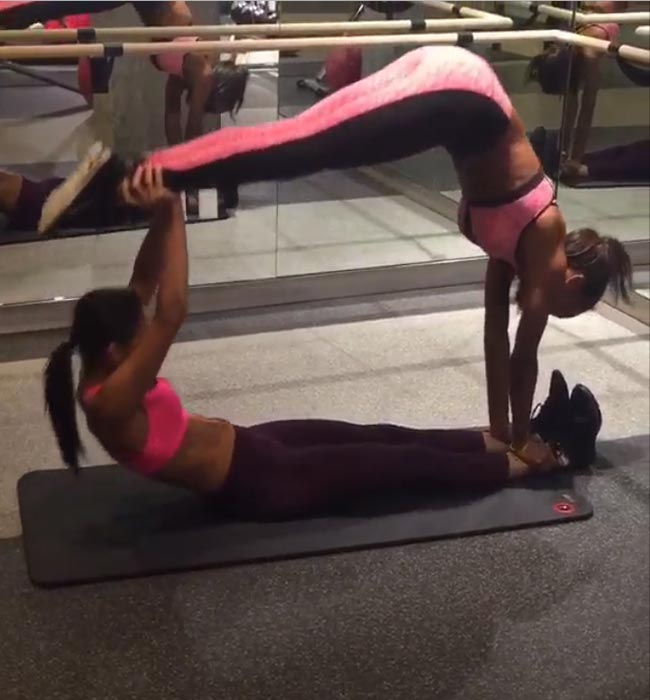 The workout routine of the stunner involves doing a lot of weight training exercises. She also loves doing lunges and squats as they keep her legs and butt in shape. She tries to workout on a daily basis to stay in shape and healthy. (We really appreciate her dedication..kudos)
Here's a short video of her workout that might motivate you to do some exercises today.
Jasmine Tookes Workout for Victoria's Secret 2015
The hottie started working out 7 days a week (without exceptions) on October 1, 2015. She says that it wasn't a big stress as exercising a lot is part of her daily routine. Victoria's Secret is not the only show in which she shows off her body in lingerie because she works for lingerie shoots almost throughout the year. Hence, looking great for the whole year is vital for her.
Workout Motivation
The star gets workout motivation from her own pictures. She regularly compares her photographs from previous shows with the new ones. She is also determined to keep the body like it was in last year photographs by working out. Sometimes, the result she sees makes her want to work harder in the future workouts too.
The model also rightly said that the cameras point out every part of a body as they are placed everywhere – on the floor, above a person and next to a person who is modeling, so they see everything. A model like her cannot afford a jiggling butt or body parts that are not perfectly toned.
Diet Plan
Hollywood Life recently talked to Jasmine and found out her diet plan. The diet mostly consists of eating a lot of protein filled meals and fresh vegetables. She likes to eat clean at all times to keep her energy levels up for the daily workouts. Protein filled meals also assist her to build her muscle tone and retain it. She likes snacking on healthy items like a Chobani yogurt offered at Chobani Soho in New York City.
Favorite Cheat Food
Like most of us, the favorite cheat food of California born is pizza and it is reported, she had it just after the Victoria's Secret 2015 show when Lily Aldridge gave a pizza party.
How to be Confident?
The brown-eyed beauty also shared the secret behind looking so confident at all times. She says that she is actually very shy, but manages her confidence by believing in herself. She never compares herself to anyone else and focuses on her own strengths and goals. She also advises her fans to do the same. (Wise advice gal!!)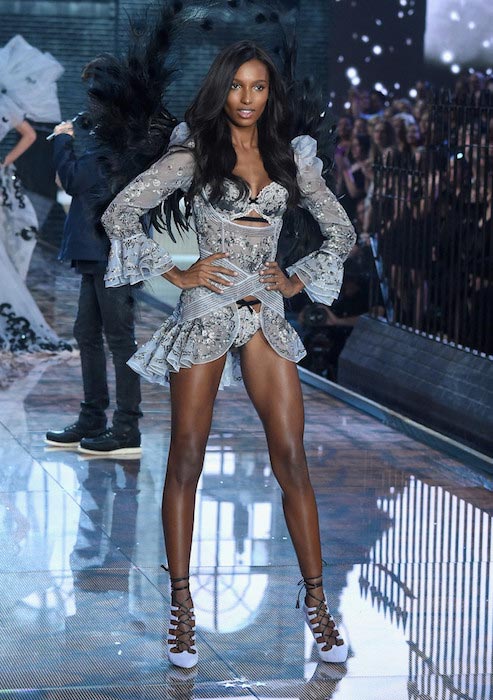 How did she feel on the Special Day?
When asked about how she felt before a big day like the Victoria's Secret Fashion show 2015, she said that she concentrated hard on not falling on the stage. She also focuses her energies on just enjoying the show and taking it all in. She was also feeling a lot confident about her looks for the show which was obvious in her performance as we didn't notice any hesitation in her body language.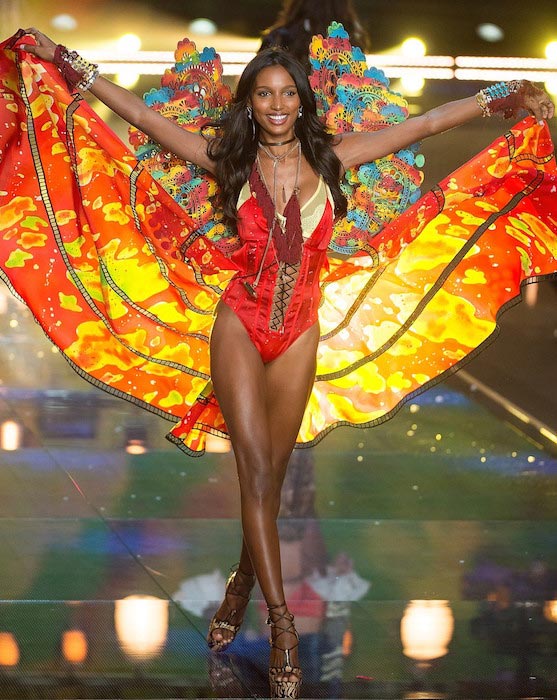 Looking for more stuff on Victoria's Secret 2015? Check out how other Victoria's Secret models worked out for the show by clicking here.