Glitzy look, immaculate beauty, Jessica Gomes is an Australian model. Having adorned Sports Illustrated Swimsuit Issue of the United States consistently from 2008 to 2013, the appealing face is not unidentified to anyone.
[toc]
The sex bomb has also been included in the list of "World's Most Desirable Woman" by AskMen international poll in 2012, 2013, and 2014. Flaunting her chiseled and sleek figure in swimsuits, the model practices positive attitude and daily fuels her mind with inspiring and beautiful thoughts.
Jessica Gomes 2018 Workout and Diet
Jessica Gomes Workout Routine
The Aussie beauty shapes up her lean body with varied workouts. Without making room for laziness, the stunner executes her workouts for one hour in a day. After spending six days on intense workouts, she keeps her from all the hustles of life on Sundays and gives complete relaxation both to her body and mind. Being focused on building up core strength, the supermodel puts great emphasis on Pilates.
She does her workouts under the supervision of LA-based Pilates trainer Cynthia Czarnecki. Pilates, yoga, hiking, gymnastics, swimming, surfing, running, boxing, cycling etc. are the workouts she practices in her routine exercises. To enhance the suppleness of her body, the stunner practices tough and grueling stretching postures of yoga.
Strength training is her trusted workout which she does when she looks up to enhancing the muscle mass in her body. Lean and sexy legs being the trademarks of beautiful model are the outcomes of hiking, running, and swimming. Belonging to the country of beautiful and exotic beaches, the stunner loves jogging around beaches.
Jessica Gomes Diet Plan
Toned and shaped up from head to toe, Jessica certainly lookouts what she eats. Her mom being Chinese, Jessica feels enamored by Chinese foods and relishes them very often. She contends, due to healthy and nutritious habits embraced by Asian women, they have amazingly refreshing skins, which don't grow old easily.
Without starving her body and abolishing enormous foods from her diet regime, the striking model abides by Paleo Diet Plan. She consumes five to six small meals in a day to boost up the metabolism. And by carrying healthy snacks with her in the bag, she doesn't give her cravings any reason to show up.
The swimsuit model being sentient about the health veiled in nutritious foods, incorporates varied food items such as broccoli, brown rice, quinoa, green protein smoothie etc. in her diet. Green protein smoothie, which has cucumber, asparagus, celery, green beans etc. used as ingredients, keeps her invigorated throughout the day, and maintains her impeccable beauty. Besides that, to provide omega 3 fatty acids to her body, she inculcates fish either in her lunch or dinner.
Hydration being the secret formula of attaining immaculate skin and body is revered by the bombshell. She begins her day by gulping two glasses of water promptly after waking up, and drinks enormous water rest of the day. Water keeps her face from bloating and gives it rosy and fresh glow.
Healthy Recommendation For Jessica Gomes Fans
Every woman on the planet seeks for bikini embracing figure. However, some existing iconic beauties simply dazzle their eyes and instigate their desire to have a figure like them. Well, you too can acquire sculpted figure like Jessica by being attentive and arduous towards workouts.
You can practice compounded workouts for total body workouts. It includes exercises of body parts below navel point, which incorporates three major groups of muscles namely, the hamstrings, quadriceps, and gluteus. These workouts being counted as effective and high impact workouts can bestow superb exercise to your body. However, since they cause wear and tear in your muscle fibers, you need to make sure that you feed adequate and high-quality nutritious foods to your body to repair them.
Besides that, while doing cardio workouts, make sure that you do them adequately while adhering to the correct technique. To check the efficiency of your cardio workouts, endeavor having a conversation with someone while doing them. Should you find yourself conveniently speaking, it should be just like a wake-up call for you to improve your workouts and make them more vigorous. Cardio workouts enhance your heart rate so fast that your body begins scorching calories to balance it. However, if the pace is not fast, not enough heat is generated and you don't see much impact on your body.
Jessica Gomes Workout and Diet for the 2018 David Jones Show
Jessica has been David Jones ambassador for 5 years now and in the last show (that happened in August 2018), she still looked like the stunner she is. Here you can know what workout and diet secrets helped her to look so enchantingly flawless.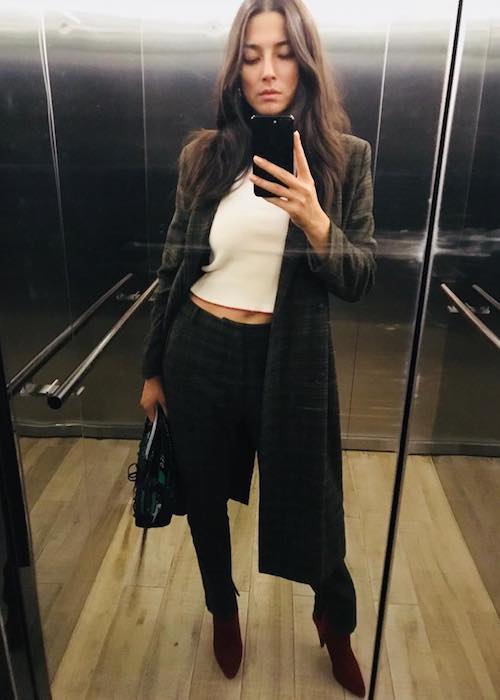 Diet Secrets
The diet secrets of the diva include eating clean, fresh and whole foods. She also avoids alcoholic drinks.
Diet Plan
The exact diet plan is mentioned right here.
Breakfast
Scrambled eggs with coffee or green juice and sometimes, a side of avocado
Lunch
Salmon, quinoa and some vegetables
Dinner
A steak and steamed vegetables or only soup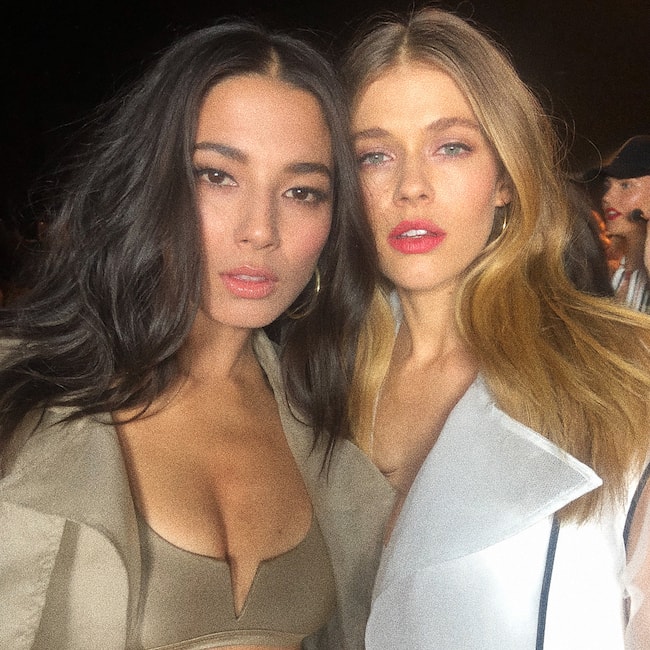 Workout Secrets
The workout secrets of the star include doing kickboxing, swimming, and circuit training.
Some Pampering
The brunette also got pampered before the show by getting facials and massages done.
Keeping Herself Happy
As Gomes deals with a lot of pressure to stay fit at all times, she deals with it by being happy with who she is and not worrying about what people think of her. She thinks that everyone is going to have an opinion about you. So, the best way to deal with it is to ensure that you feel good about yourself.
When she feels good about herself, she knows that she is looking after herself and she is doing good in life.
New Career Prospects
Though Jessica has been trying her hands at acting, she says that she loves modeling the best. Talking about the actors that inspire her, she mentioned the names of celebs like Greta Gerwig, Timothee Chalamet, Joel Edgerton, Saoirse Ronan, and Jennifer Lawrence.
We wish her luck in all her future endeavors!
Featured Image by Jessica Gomes / Instagram