Kristin Cavallari 2017 Workout Routine and Diet Secrets
People learn a lot of health-related lessons as life goes on. TV Personality Kristin Cavallari is no different. She has changed her workout routine and diet secrets post pregnancy and seem to be doing fine.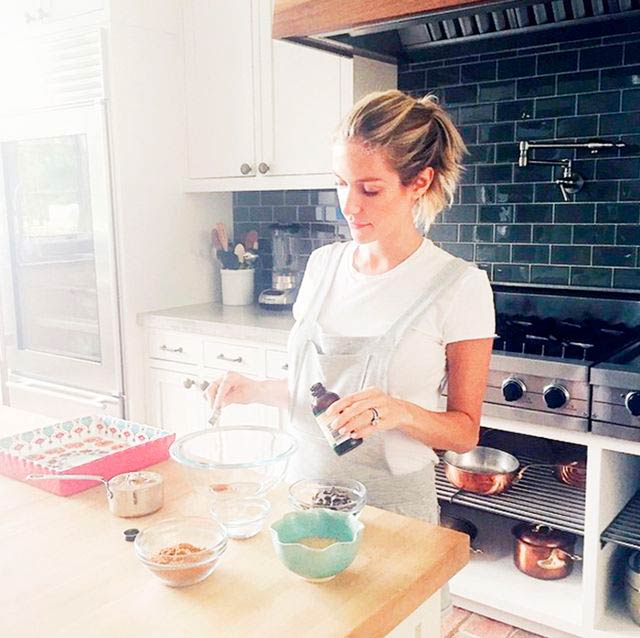 Here we try to learn about not only her latest workout and diet secrets that help her look stunning these days, we also get to learn about her approach to mental health, beauty secrets, her thoughts on Botox and how she tries to deal with criticism.
An Early Riser
The mother of 3 says that she is either woken up by her son Jaxon or she wakes up on her own before everyone else.
Breakfast Option
If she is up early, she makes the breakfast which is usually eggs or pancakes. She likes eating breakfast with her family and they have it at 6:30 or 7:30 in the morning. If it's summer, they all spend some quality family time in the mornings by playing outside the home.
Coffee Addiction
The Colorado-born says that she never used to drink coffee but she has become hooked on it in the last few months. This is because life with three young kids is not easy. But she is trying hard to cut down on the frequency of coffee to a couple of times a week.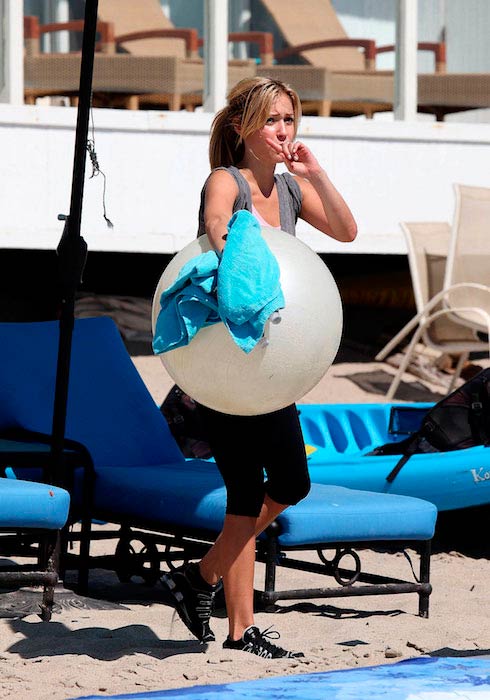 Workout Routine
The workout routine of the fashion designer starts at 9 am because her kids' nanny arrives at that time. Her current workout routine involves lifting weights/ doing circuit training from four to five times a week. She has worked so much with a trainer over the years that she doesn't even need someone to guide her through the workouts and manages it on her own.
She doesn't do any cardio these days, though, she depended on this training method before having kids. Since having kids, she has realized that workout is more about maintaining muscles instead of just losing weight.
Diet Secrets
The diet of the diva has also changed since having kids. She has become a healthier eater and has reduced her alcohol intake.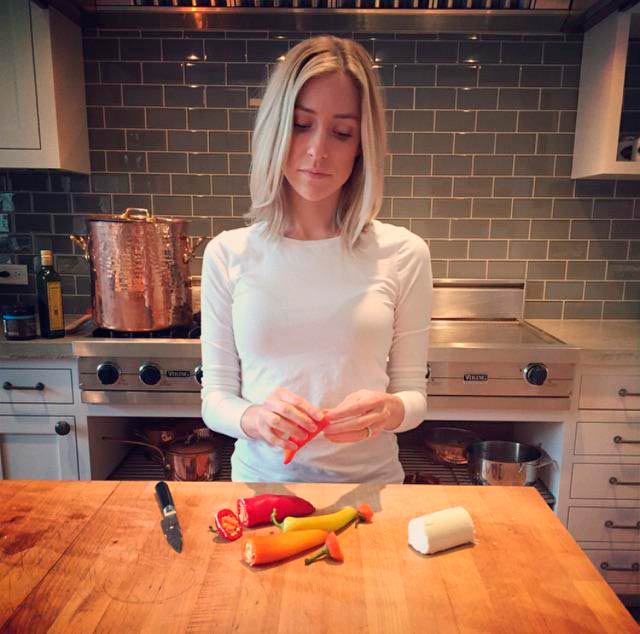 She started depending on good eating habits and natural foods when she was pregnant because she wanted the best for herself and her baby.
It has made her feel her best so she hasn't changed it much. She has not tried any diet in the last five years. But using natural products for everything from food to skincare has helped her to have clear skin and better sleep.
Beauty Secrets
Talking about clear skin, let's have a look at some of the beauty secrets recently shared by Kristin.
Her favorite beauty product is Brightening Facial Scrub by Acure because it's safe and works well for her.
She likes to just put on some mascara or sheen on the cheeks on regular days because she doesn't want to put on much makeup unless needed. The key exceptions are date nights because she prefers to do appropriate makeup on a date night.
No Botox
The ambassador for natural beauty brand Young Living says that she has not tried botox yet and is trying not to have it at all. She says that she took this decision after being influenced by her mother who never did anything like that and still looks fine. She hopes to go after her mother and avoid injections for as long as possible. A therapy that does help her to prevent lines and wrinkles is the red light therapy that she does twice a week.
Mental Health
The actress depends on meditation to enhance her mental health. As she can't manage it in the mornings (because of the kids we presume), she does it at night when all her kids are in bed. She is hoping to make it a regular habit in the future and has put in on the list of things that she needs to get better at.
Dealing with Criticism
The wife of Chicago Bears quarterback Jay Cutler says that she has been dealing with criticism since she was just 17 years old. The result of it is that she has developed a thick skin and the criticism about her doesn't bother her much.
It bothers her only when it's targeted at her husband or her kids because she can't help but defend them, and become a little fighter on their behalf.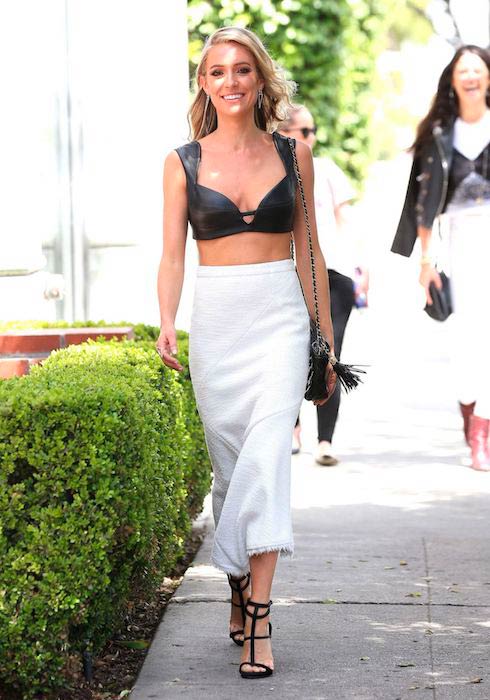 Self-Confidence
When people criticize her family, the author reminds herself that she is a very confident parent and knows what she and her husband are doing for the kids is right. She also reminds herself that her kids are happy and healthy which matters most to her. This self-confidence helps her not to get upset about being judged by people who don't know her and yet try to judge her life.