Kristin Cavallari 2018 Diet Plan and Workout Secrets
Kristin Cavallari is a very busy person these days. She is hosting the Very Cavallari (2018-Present) show, handling the Uncommon James jewelry line and publishing True Roots cookbook. Despite having such a busy life, she still manages to eat smartly, be fit and look great. To know how she does it, have a look at Kristin Cavallari 2018 diet plan right here. You can also know some of her most vital workout secrets below.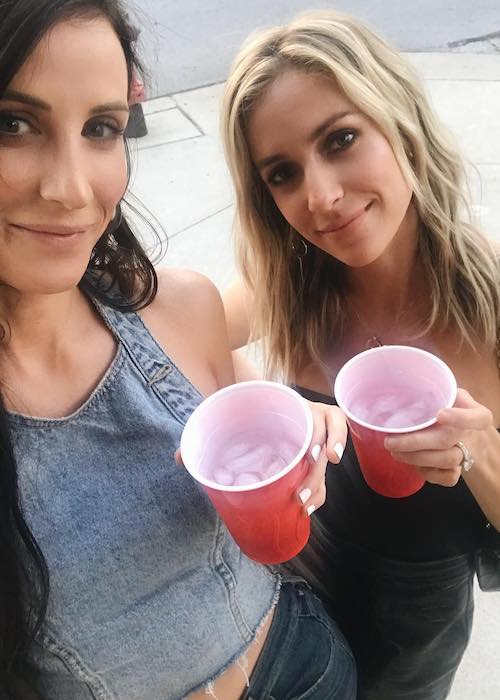 Diet Plan
Breakfast
The stunner starts her day with pancakes, muffins and other baked goods made with oat flour. She uses sheep or goat's milk, cheese, and yogurt as her entire family is sensitive to cow's milk.
Though she wants to have healthier breakfast options like eggs or smoothies, she can't do that because she has to make breakfast according to her kids' choices. She also has a "Pizza" frittata with tomatoes, goat's milk cheddar cheese and some basil sprinkled on top for breakfast.
Mid-Morning Drink
As the beauty doesn't prefer coffee, she sticks to matcha lattes made with homemade almond milk. She avoids coffee because she knows that it is very likely that she will be addicted to it.
Hydration
She drinks at least 75 to 95 ounces of water throughout the day and carries a 32-ounce bottle with her wherever she goes to keep herself hydrated.
Lunch
Eating foods that are in a natural state is important to her. This is the reason she doesn't buy foods that have additives or that are processed. The lunch usually includes having a barbeque ranch chicken salad that's loaded with hard boiled eggs and veggies like cabbage, carrots, cucumbers, etc.
Afternoon Snack
During the afternoon, she prefers to have Simple Mills Sun-Dried Tomato and Basil Crackers that cost just 5 bucks. She also has Made Good Chocolate Banana Granola Minis that cost 20 dollars only.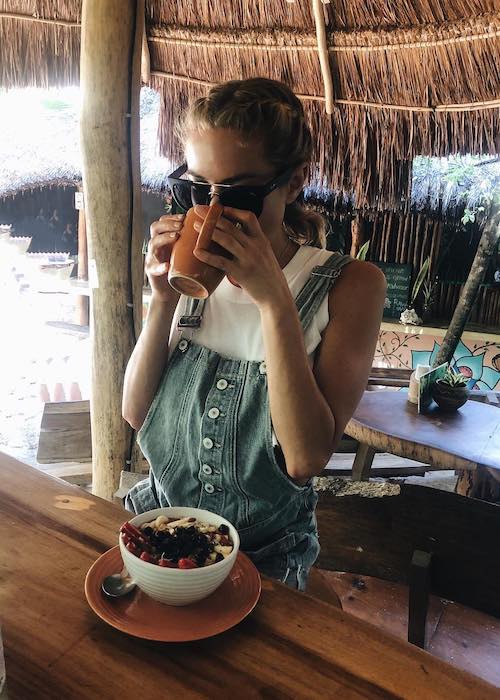 Other snack options she loves are hummus, apples with almond butter, yogurt, homemade beef jerky and a homemade trail mix with dark chocolate chips, dried cherries, and mixed nuts.
Dinner
At dinnertime, the diva likes to have paella with halibut, chicken sausage, shrimp, mussels, broccoli, asparagus, brown rice, saffron tomato broth, and peas. They usually have the dinner at 5.30 in the evening, and she eats enough to ensure that she doesn't feel hungry at night and have a late-night snack.
Sometimes, she has a glass of red wine or tequila Blanco with sparkling water with the meal.
Dessert
Kristin satisfies her sweet tooth by having four chocolate-covered strawberries with almond butter. Sometimes, she also has coconut milk or goat's milk ice cream that is served on a gluten-free cone. Her advice to people is that you should eat everything, but you can make it healthier.
Workout Secrets
Cavallari doesn't like to do any cardio exercises. She did a lot of cardio before having kids, but she changed her lifestyle after having kids. Now, she does exercises that help her build and maintain muscles.