How Kristin Cavallari Is keeping Fit During Her Third Pregnancy? It Includes Eating A Lot And Weight Lifting!!!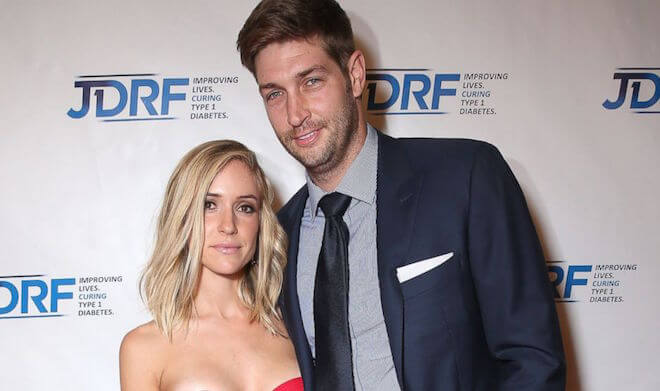 It seems that the people who believe that pregnant women should just put their feet up and relax haven't met Kristin Cavallari yet. She is the mother of two little boys, Camden Jack and Jaxon Wyatt who is now preparing her home for a baby girl. Despite being pregnant, the actress manages to hit the gym regularly (5 days a week) and is turning out to be an inspiration to all the mums to be. Have a sneak peek at how this mum is lifting weights with ease and making her body fit and strong to welcome the baby girl.
Weight Lifting
The expectant mum recently shared a photo on Instagram in which she was lifting weights. Her growing belly was also clearly visible which added some charm to her slim body.
She has requested her fans to learn about being fit during pregnancy by using the tips she shared via her app. The app is totally free of cost and you just have to pay $2.99 to get access to her exclusive article that has some useful insights. (It's worth the money)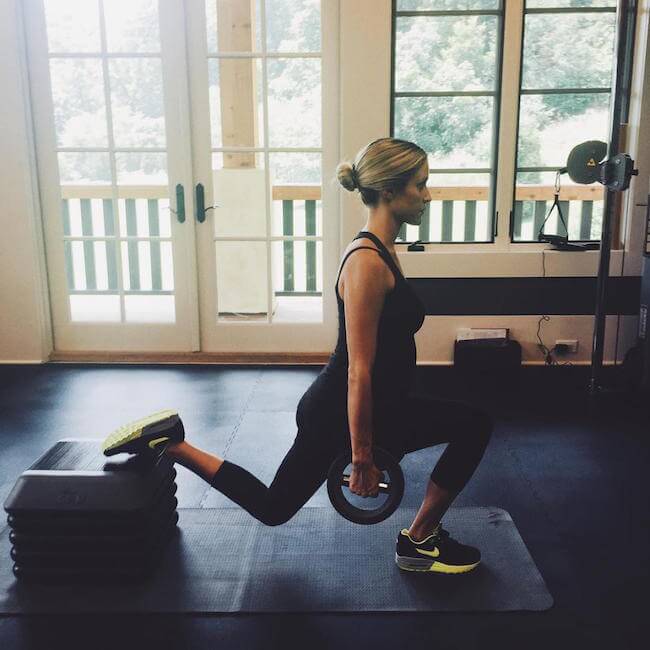 Though the tips she has shared are very useful but we recommend that you consult your ob-gyn before adopting any of her exercise ideas because what's good for her may not be good for all pregnant women. After all, we all have different bodies and they need to be maintained in a different manner. Don't you think?
Cautious Eater
The former reality star also acknowledged that she is being extra cautious about the foods she eats as she wants to stay away from wrong types of foods. She admits to reading labels of every food item she purchases and buys only those products that are free of toxic chemicals. As the TV star is a supporter of breastfeeding, she realizes what she eats would go into her baby too, so she takes extra precautions.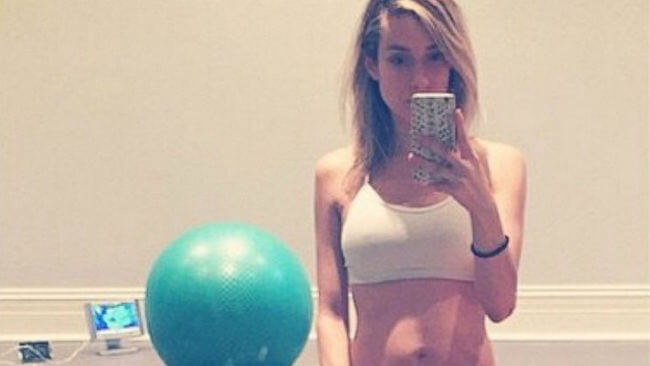 Her Love for Breastfeeding
The MTV alum also stated that breastfeeding is a great way of losing calories so that's another reason why she loves it. She also posted a picture of herself using breast pumping tools on the airport recently which makes it obvious that she'll opt for breastfeeding again this time around.
Paleo Diet
The fashion designer is a big fan of Paleo Diet and only eats Paleo-approved foods. She also likes having avocados with olive oil and sea salt as a snacking option. The diva is also a fan of coconut oil and uses it in almost every dish she eats.
No Wine Please
The former Hills villain has also made clear that she stays away from wine during her pregnancy. She recently posted a photo in which she attended a wine tasting with friends but never tasted a bit of wine herself. She further revealed that the wine tasting plan was formulated when she didn't know she was pregnant, but she wasn't inclined to cancel the plan.
Her Happiness
The wife of Jay Cutler was thrilled to announce her pregnancy news in May when she wrote that they are expecting baby number 3 and the Cutler crew is growing again.
Boys' Reaction
The "Balancing in Heels" author also added that her two boys are also very excited to welcome their little sister at home. Well, that's like a happy family.
The Proud Mommy
Earlier, the writer had shown some regret over the continuous growth of her kids. She wrote that time has flown away so quickly and it makes her sad that her boys are growing up so quickly. The beautiful blonde wished to spend more time with her kids when they are so young and fun to be with. She also added that they are great kids and she is lucky to have her family. Hmm… We think that God heard your wish Kristin and blessed you with a baby girl who will keep you happy now and add to your great family. Good Luck Lady!!!