Lady Gaga 2019 Workout and Diet Secrets
Lady Gaga is tasting new levels of success these days. She has shed her experimental pop persona and achieved the feat of becoming a leading lady. Most incredibly, she is in the best shape of her life. Here you can know her key workout and diet secrets. You can also know about some of the mental health issues she faced when she was younger and take some pointers on how to keep fit shared by her on and off trainer Harley Pasternak.
Workout Secrets
A source has revealed that the stunner likes to do yoga whenever it is possible because it's great for her body and mind. She also likes being outside and breathe in the fresh air. So, she likes hitting the beach or going for bike rides to stay active and feel great.
Diet Secrets
The beauty likes to eat smartly by depending on lean meats and a lot of vegetables. It helps her to have a great looking body. She is not afraid of indulging and can't give up the habit of having coffee every day. She doesn't believe in deprivation and eats what she wants.
The Unbeatable Energy
Harley Pasternak who trains the star often says that she is really in touch with her body and has incredible energy.
Mental Health Issues
The Golden Globe winner is not hesitant to speak about the mental health issues she faced as a young woman. At an award ceremony, she opened up about the issues and shared that she used to black out while staring into space for seconds or even minutes. At such times, she remembered every bad experience in her life. She also had symptoms of PTSD and disassociation but didn't have access to a team that could have helped her get mental health support.
Now, things are better, and she has a support system. She only wishes she had such support when she was younger as it could have helped her by protecting and guiding her, motivating her to say no to people who had questionable character or projects that had toxic work environment.
There were times that she couldn't make it to the work due to her mental health issues. She wants other people, especially people in the entertainment industry to learn from her experiences and wants better mental health support for everyone who is associated with the industry.
Fitness Tips for Lady Gaga Fans
If you are impressed by Lady Gaga's approach to physical and mental fitness, you might want to try some basic tips shared by Pasternak that might help you to stay fit in 2019.
Try Fast At-Home Workouts
If you are losing the fitness battle because you can't make the time to hit the gym, then you should start doing fat burning home workouts that are becoming popular day by day and are enough to keep you moving. Even if you spend just 5 minutes attempting to be fit and do resistance exercises, it can be enough to make you look and feel better. Some essential tools that will make your at-home workouts a success are:
Exercise Balls – Use them to enhance your core strength and posture while watching your favorite TV show. You can also use them for stretching your body and improving your balance.
Resistance Bands – They can help you work every muscle in your body without the fear of injury as anyone can learn to use them quickly. They are a better option than heavyweights that often come with the risk of an injury.
Jump Rope – If you cook at home and bake the vegetables in the oven, use the 15 minutes needed to cook the veggies to get a quick cardio workout like jumping rope.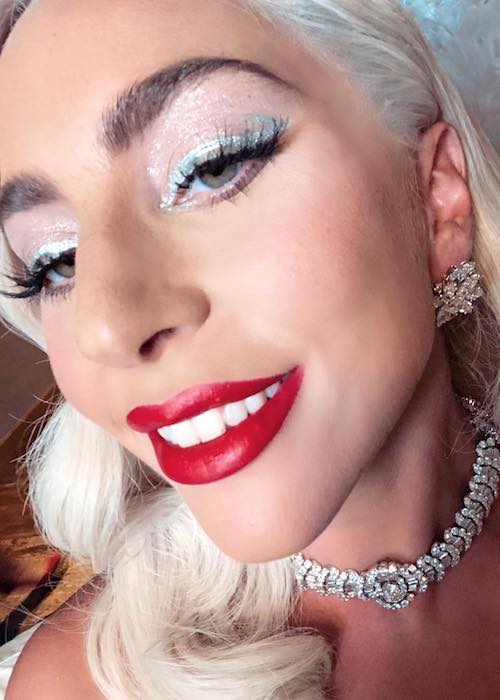 Eat Right
If you want to be healthy like the American singer, make sure that you consume the right balance of fiber, protein, and healthy fats in your meals. In case you don't eat enough protein or fiber, you can try protein or fiber supplements. Also snack on healthy options like almonds and energy bars rather than grabbing some chips or chocolates.
Stay Motivated
You can stay motivated to carry on with your fitness journey by picking the right gym wear. Choose sweat-wicking activewear and great quality running shoes that make you look good and motivate you to exercise every time you put them on.