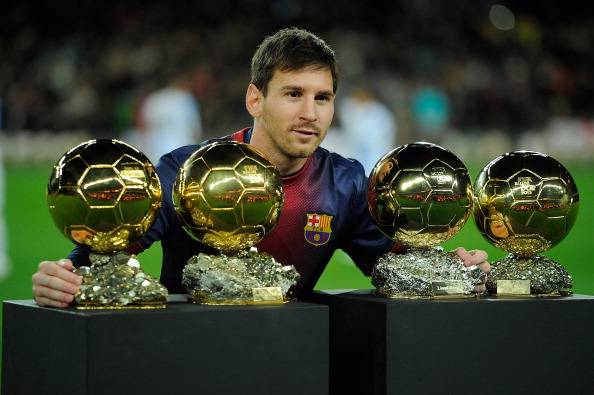 Today, without any doubt we can say that Lionel Messi has become a synonym of football around the world. At the age of 25 only, this soccer player has achieved what an average man cannot achieve in his lifetime. Being the most expensive footballer, Lionel Messi has also won many prestigious awards like The Footballer of the Year, UEFA Best Player in Europe under his belt and many others.
So, what does it takes to be one of the world's most famous football players? A sheer amount of dedication towards workout and diet blended with rigorous football training can get you where Lionel is now. Let us discuss about the workout and diet plan of Lionel. And, in case you want stamina like that of Lionel, you know what you have to do. Just follow his plans!
Lionel Messi Workout Routine
Lionel Messi's workout has two different programs to work on.
Workout One – Deals with instant thrust and linear speed
Workout Two – Deals with movement in different directions
For Workout One – Lionel does a series of stretching, which is a combination of flexibility and strength building process. This includes squat jumps, rope skipping, hopping hurdles. After stretching, a few rounds of short sprint are done by him in order to increase the stamina and then a 5-minute run. These exercises provide Messi with quick movement of feet in linear direction with varying situations and patterns in the field.
For Workout Two – Lionel begins with the exercises focusing on movement preparation. These exercises include pillar skip, forward lunge and multi-directional lunge. Pillar skip is an exercise of running ahead while raising the feet high in the air. After this, he does a final run of 10 minutes before the end.
The above workout plan helps Messi to deal with enhanced and quick movement of feet and help in building up core strength of a professional footballer.
After heavy workout throughout the day, Lionel follows a power yoga program under Rodney Yee, American professional yoga instructor. This yoga program helps him in rejuvenating his mind and provides a harmony for peaceful feeling to him.
Lionel Messi Diet Plan
The time spent on the field must have a support of a great diet plan to fetch the desired results. One might not be able to match up Lionel Messi's workout chart in a day, but one can definitely follow up his diet plan easily.
10 days before a football match:

Messi believes in cutting down the carbohydrates from his body and building it gradually as the time of match comes around the corner. In this way, the body maximizes the blood sugar available in ample, inside the body, giving the body a good shape. The diet is called low carb high protein diet, which includes protein shakes 3 times a day, 7-8 glasses of water in order to avoid dehydration.
5 days before a football match:
The above diet is introduced with vegetable soup before every meal. The soup must contain a high amount of turmeric, chilli, coriander and ginger as they help in making blood thin as the vegetable soup is a vasodilator, which results in increased blood flow.
Afternoon meal plays a crucial role, so Lionel takes fish/prawn/chicken along with boiled potatoes plus green vegetables and an orange.
6 hours before the match:
It is better to invest this time in sleeping rather than being awake and eat. Even in case Messi wakes, he never takes any wheat-related product as carbohydrates can slow down the body and urges him to sleep more. Instead, he goes for having porridge or sometimes combines egg white for ideal balance of proteins and carbohydrates.
90 minutes before the match:
Messi prefers to have seasonal fruits 70-90 minutes before the match. Banana, mango, apple, etc., are all good as they have the best amount of fiber and have less sugar content.