Margot Robbie 2017 Workout and Diet Secrets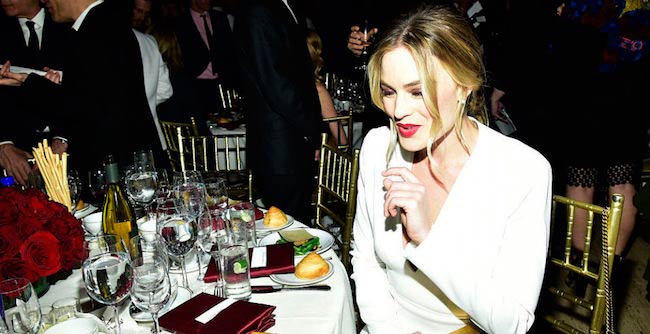 Margot Robbie is one of those celebrities who take their health and fitness seriously and work towards maintaining it. As her fitness ideas are not extreme, anyone can try them to stay fit like her. She is also particular about the health of her skin and has even modified her diet for it. Read on to know what else she does to look so great!
Not Worrying About Her Looks
The talented actress says that she doesn't care about looking perfect for a photo shoot anymore. She knows that even skin issues like pimples would be airbrushed thanks to photoshop, so she will look almost perfect.
Diet Secrets
Though she takes problems like pimples during a photo shoot lightly, she isn't careless about her skin health. In fact, she is so dedicated to having a healthy skin that she has modified her diet to suit her skin. She has cut inflammatory food from her diet. She knows that if she will eat a lot of dairy products, her skin will break out.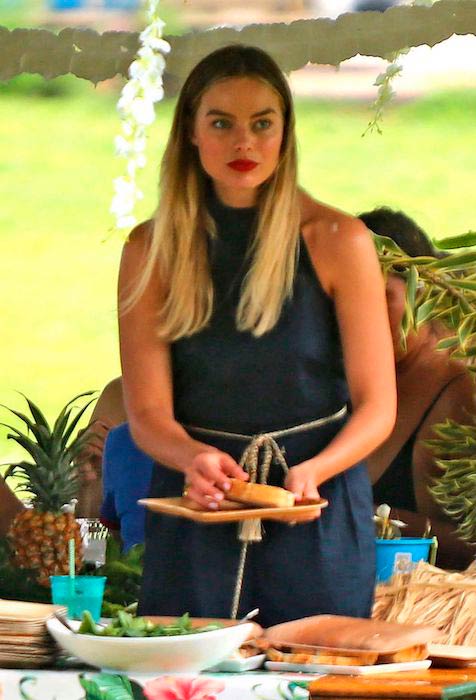 The decision of quitting dairy products hasn't been an easy one as she loves it. Her solution is to cut it down when she is filming and replace it with drinking lots of water. She accepts going back to it afterward. As she is a big fan of cheese, she pretends that it's not a dairy product and has it anyway. She can't accept not having it as she loves it.
Perfect Upbringing
Apart from making diet changes that are good for her, the Aussie also believes in staying active. This good habit has been ingrained in her since childhood. While growing up, she spent a lot of time in riding bikes or jumping off cliffs. You should try to spend a weekend on a hike or kayaking because it's great for not only fitness but clearing out your mind.
Surfing as an Exercise
As a child, she was also a part of surfer girl gang. Surfing is awesome for the body as it works your upper muscles when you are paddling and works the lower muscles when you are standing up. In essence, you get a good, all-over cardiovascular workout.
Try Pilates
Robbie says that Pilates is her go-to exercise method. Trying this workout method is quite simple if you just have an internet connection at home. It will sculpt your body nicely like hers is.
Eating Healthy
The blonde bombshell believes in eating healthy and likes living in LA best because the city helps her to stay healthy and eat healthily. If you also want to stick to healthy eating, you should prepare healthy foods the night before so that if you don' have time for making healthy foods in the mornings, you can still stay healthy.
Advice for Younger Self
Margot says that if she could give some advice to her younger self, she would tell herself to wear less makeup. Just because you can wear it doesn't mean you should pile it on. (We hope the young female fans of the stunner are noting).
Biggest Beauty Secret- Less is More
Nowadays, she follows the 'less is more' approach and wears less makeup than she did before. She thinks that when you are confident in your own looks, you don't need much makeup. She has developed this confidence with age and now feels confident even if she just has a tinted moisturizer on while going for dinner.
The Legend of Tarzan (2016) actress also shared that it was a fellow actress who inspired her to change her attitude towards makeup and assisted her to become more self-confident. Her older friend, Kelli Garner told her that she needed to wear less makeup by explaining that the Queensland-born beauty already had purple veins on eyelids that can look like eye shadow, her cheeks got red when she blushed or giggled. So, her blush and lips were already red without putting any lipstick on which means she didn't need it much.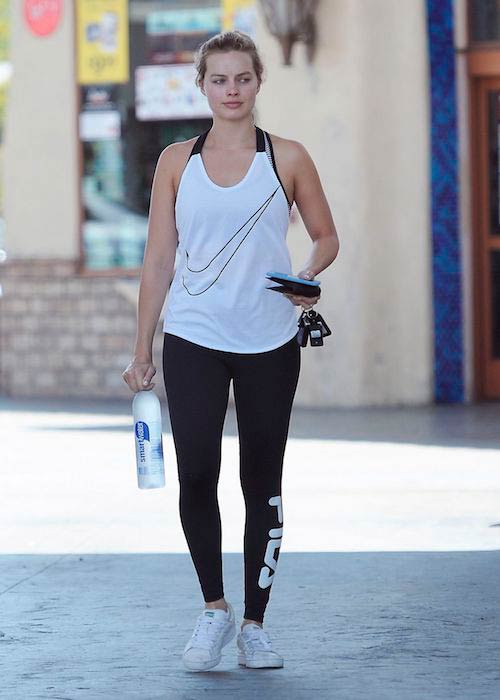 The wife of Tom Ackerley was taken aback for a while but when she thought about it, she decided to reduce the amount of makeup she puts on.