Margot Robbie Workout Routine and Diet Plan 2018
Most of the fit celebrities we read and write about agree that they maintain their fitness by working out regularly and following a clean diet which includes no or little indulgences. Surprisingly, Margot Robbie's 2018 workout routine and diet plan listed below tell a different story.
She doesn't like slogging in the gym for a couple of hours every day and also doesn't believe in not having the foods she loves the most. Instead, she tries to be fit by doing everything she can and worries about her looks only when she needs to appear for an event or premier. Interested to know more? If yes, then read on.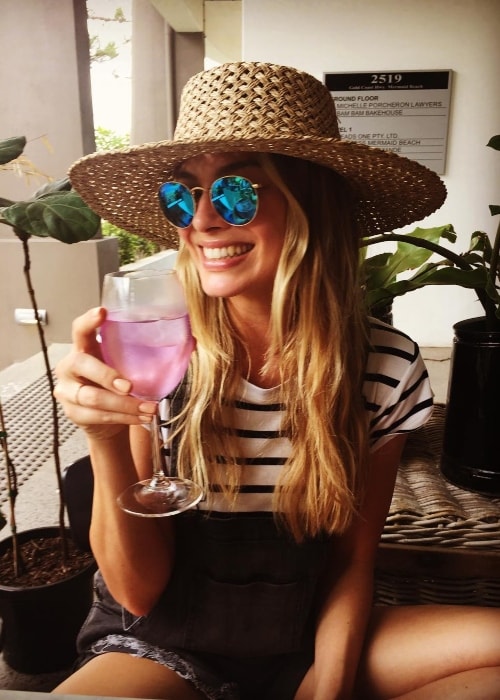 Fitness Approach
Margot admits that her fitness approach implies giving equal importance to training hard and eating well. She tries to stay away from some sinful indulgences like chocolate, fast food, saturated fats, and sugary drinks but she enjoys a few indulgences every now and then because she is a human after all. She has admitted that she cannot do moderation like having half a glass of wine every 2nd day or have a salad every day. She likes treating herself with the foods she loves and still tries to eat clean most of the time, especially, when she is doing a film.
Diet Plan
Breakfast
She enjoys green machine smoothie with apple and kale or some porridge with blackberries.
Lunch
For lunch, she either eats a Mackerel salad with cucumber and tomatoes or lemon chicken with brown rice.
Dinner
Her typical dinner includes vegetable hot pot with rice noodles or tuna steaks with sweet potato.
Workout Routine
The beauty stays fit by doing intense cardio workouts. She also does ice hockey training regularly that helps with creating long and lean muscles.
Preparing for Events /Premiers
When hoping to dazzle at an event or a premier, Robbie likes to stick to healthy foods. She doesn't indulge in unhealthy foods like beer, burgers or fries and sticks to eating carrot sticks for up to 3 days in a row.
Workout for the film, I, Tonya
While preparing for the film, I, Tonya (2017), the beauty spent a lot of time in the gym and built muscle mass. Tonya Harding recommended her that she should forget about the muscle mass and focus more on core strength. She adopted the advice and did more sit-ups. She also learned how to skate for the role and spent around 3 or 4 months learning the art. The learning phase was quite challenging because she trained for 5 times a week for a couple of hours. The time in the rink made her stronger and helped her develop core strength.
The Help
Though the diva tried hard, there were some things at the rink she could never learn like how to do a triple axel. She has also said that she can't learn it even if she is given 10 years to do so. Experts were called in from time to time to do the precise flips and jumps.
Featured Image by Margot Robbie / Instagram