Mark Wahlberg is one of those celebrities who like being fit and are not too fussy about it. He first appeared on screens in 90's and made a mark in people's mind due to his fit muscular body that he showed off in 1992 Calvin Klein underwear ads.
Since then, he has been changing his body for different film roles. Now, his latest goal seems to be getting workouts in for his new film Mile 22 (2018), a CIA thriller in which he will work with stars like Lauren Cohan, Ronda Rousey, and Iko Uwais. This film is directed by Peter Berg.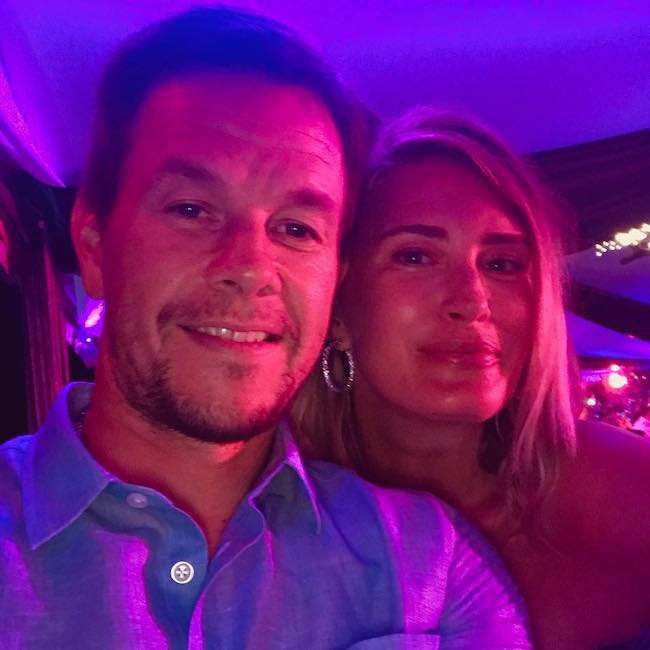 The Goal
The fitness goal of the hottie is to achieve just 6 percent body fat which is a huge target even for a celebrity who has skilled trainers and diet experts at his command. Talking about this, he recently said that he has been fat in all Peter's movies, so he is looking forward to getting fit and get to just 6% body fat.
Mark Wahlberg's Workout Secrets
The skilled actor is working out religiously to transform his body. He is doing VersaClimber at least two times a day and jumping rope as well. To get fit, he is exercising very early in the mornings. He gets up at 3.30 a.m. and reaches the golf course by 6.30 a.m. and gets done by 8:30 a.m. He then gets back home and does the rest of the work such as working with a physiotherapist, getting treatment and hitting the cryo chamber.
The former model says that he doesn't play basketball because he is afraid of rolling an ankle and losing a golf game or losing a movie project.
Mark Walkberg Diet Changes
The former rapper has changed his diet to get in the best shape of his life and has eliminated pasta, meatballs, and wine from his diet.
Key Mantra
The key mantra of the producer is that if you keep working like you have got nothing and keep getting after it by being focused & aggressive, you will succeed. This mantra can be applied when you wish to achieve something, be it a killer body or career growth. When you follow this mantra, you will have more desire and drive than ever.
Great Exercises
Elementally Strong trainer Brian Nguyen has shared 4 moves which ensures Mark Wahlberg's gym longevity. You need to perform every move for 30-60 seconds and do at least 3 to 5 sets to see the results.
The moves are:
To do this exercise, you should attach a light resistance band at the shoulder level and pull it with both hands so that you have light resistance. After that, you need to pull both hands to your shoulders. The next step is to extend the arms overhead and lower them back slowly.
In this exercise, you need to hold a broomstick in such a manner that it ends at your waist. Then, while keeping the elbows straight, you need to lift it overhead. After that, you should lower it behind your torso as far as the range of motion allows before returning to the front side.
Begin this exercise by supporting your head and shoulders on a bench. Then you need to raise the torso into a hip bridge. Make sure you hold a kettlebell in one hand and then, bend both elbows in such a manner that your hands are lowered to chest level before raising them again.
Start with kneeling on your right knee while holding a sandbag on your right hip. The next step is to raise the handbag diagonally over the left shoulder before lowering it back to the right hip. Repeat for some time before switching to your left knee. This is counted as just one set.
Not the First Time
As all Mark's fans would surely know, this is not the first time the American actor has decided to transform his body for a film role. Director Peter Berg who has worked on four films with the actor says that losing and gaining weight for a film reflects Mark's extraordinary work ethic. He likes exercising and training hard, but he also likes indulging after a film wraps up. Once its clear that he needs to get in shape again, he gets to the gym at 3 in the morning.
Previous Successful Transformations
For the movie Pain & Gain (2013), he put on 47 lbs. to get his weight up to 212 lbs. He achieved it by bingeing on 10 meals a day, weight lifting 5 days a week and napping after lunch. Similarly, for the film The Gambler (2014), he brought his weight down to 137 lbs. by shedding 60 lbs in just four months, thanks to jumping rope and sticking to a liquid diet.
For Deepwater Horizon (2016), he increased the weight to more than 200 lbs. by gorging on beer, wine, and fried foods. In the same year, for Patriots Day (2016), he increased his weight to more than 200 lbs, again, which he had reduced for the second film in that year Deepwater (2016).
Even in 2017, he brought his weight to 170 lbs. for Transformers: The Last Knight (2017) by following a strict diet and just smelling delicious foods his family was eating.
Inspired, start following your fitness goals now!
Featured Image by Eva Rinaldi / Flickr / CC BY-SA 2.0