Victoria's Secret show is just around the corner now and most of the models are trying their best to stay in the best shape of their lives to look great on the ramp. One of such models is Martha Hunt who has amped up her workout routine and is keeping a watch on what she eats. She is also gathering her mental strength to avoid feeling nervous before an appearance on the popular show. She has shared some amazing tips for boosting self-confidence. Read it all right here.
Workout Routine
The diva says that she is in the serious training mode right now as she has been training like crazy every day. A side effect of her hard work is that her body is sore. While changing her workouts, she is focusing more on weight training, squats and some cardio. She is also using resistance bands.
Getting one on one attention from a trainer is preferred by her because it allows her to focus on certain parts of the body. Before each show, her focus is to tone those areas of the body that would be exposed. This time, those are her abs, legs, and glutes. She always tries to boost her workout routine about three weeks before the show.
The New York resident stresses on the fact that there are no quick fixes, you need to exercise regularly and make it a lifestyle habit if you wish to see the results. Even she exercises all the year around to be able to participate in different lingerie shoots, no shortcuts!! (And we second her opinion!)
Hardest Thing about Workouts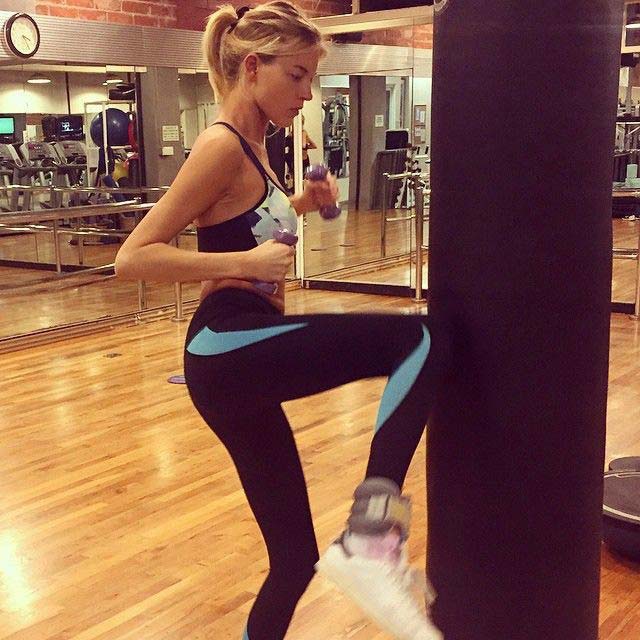 The hottie thinks that the hardest part of a workout are the first 10 minutes. When you get yourself to a place where you workout and you begin with it, you will actually get into the mode quickly. After you start exercising, you will feel better. The endorphins would kick in and you will be filled with a burst of energy. Wearing sexy workout gear by Victoria's Secret helps her to stay motivated to hit the gym. (The last one is an interesting method, we must say)
Working Out with Friends
The stunner told EOnline Australia that she likes to exercise with friends to make it more fun. She likes working out with Elsa Hosk as they really push each other. Post workout, they even goof off or dance around. They even worked out during Hosk's birthday recently as they didn't want to skip it at all. She says that they did that because they are dedicated girls.
Diet Secrets
Martha thinks that there is no particular diet that works for all but all the models are a tad bit more careful than other people when it comes to food. Before a vital show, she starts controlling her sugar intake and boosts the protein intake to make up for the strenuous hours in the gym. She is doing it for Victoria's Secret show too.
Inspired by…
The star in the video of Taylor Swift's song Bad Blood considers Gisele Bündchen as an inspiration because the latter looks amazing. Apart from being a successful model with an enviable body, Gisele is also a deft businesswoman which is another source of inspiration. (Well, she inspires us all, doesn't she?)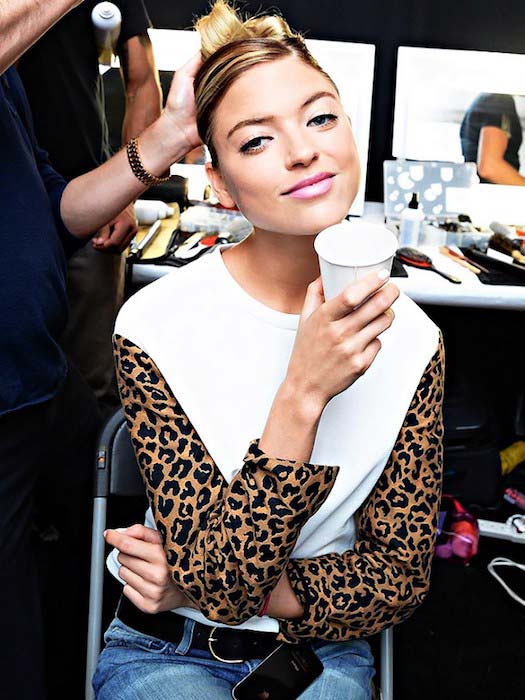 Being Mentally Strong
The American fashion model practices Transcendental Meditation twice a day before a big show. It centers her and helps her to block out all the noise. She also makes use of a Lumosity app that is filled with brain games. It helps with boosting the memory and serves as a good distraction too. (Will you try this app? We will for sure!!)
Staying Fit All the Time
The popular personality feels lucky by the fact that she is always motivated to hit the gym. She works out almost every day throughout the year. It helps her to stay confident that she can shoot in a bikini whenever required. For instance, if she has worked out for a week continuously (because it's a part of her lifestyle) and has to pose in a bikini without any prior notice, she will do it as she knows that she is in shape.
Blocking Negativity
Being a talented model, she often has to deal with all kinds of negativity in her life on her social media pages. She handles it by avoiding the comments and blocking pages and people on social media. It has helped her because those pages stopped appearing on her search page.
How to Boost Self-Confidence?
The ambassador for Free People has also shared some advice for people who wish to be more confident, reports Yahoo. She thinks it can be done by hitting the gym. The fitter you are, the more would be the amount of confidence you will have in your body. (Sounds so cool!!)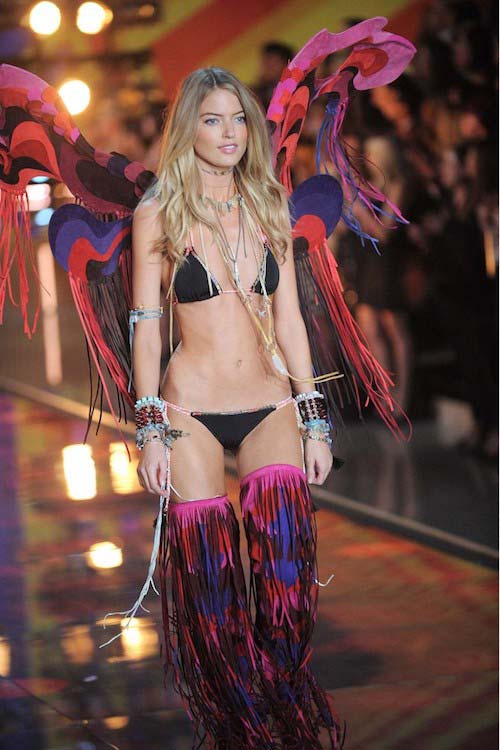 You can also use beauty tools and makeup to look better as well as enhance your best features. You can even try a spray tan as it will make you feel more confident about your body. Going for a facial is another thing for boosting your self-confidence as it will make your face glowing. If you can't go to a beauty salon, you can also use sheet masks. It just takes 20 minutes at home and lets you have an instant glow.
Did you like the amazing ideas shared by the gorgeous woman? If so, you can follow her on Facebook, Twitter, and Instagram. You can also learn how she prepared for the show last time by reading this interesting article.