Despite a slight side in the popularity over the last decade, MTV still remains one of the key youth influences. The famous music channel is much more than just about music and the various listicles released by the channel on its website is one of those operations to make it a complete package for the audiences and readers. The sexiest women alive list is one of the most popular pieces published on the MTV website. The list includes name of fifty celebrities from myriad of fields and includes actresses, models and singers. In this article, we will take a look at the ten sexiest women from the list.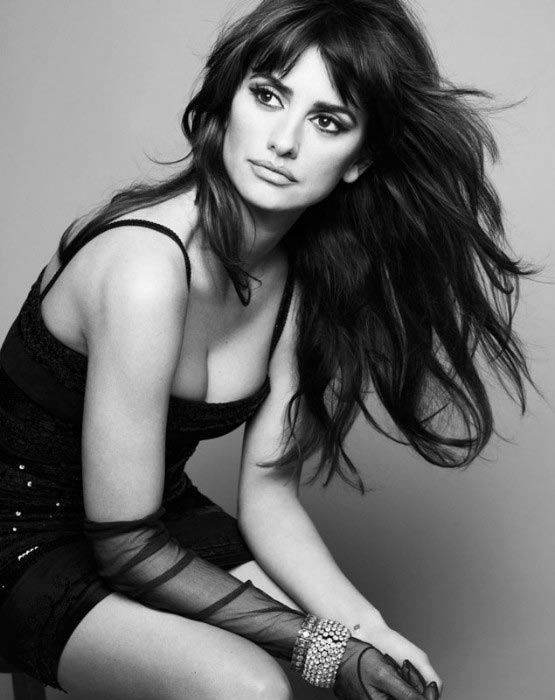 The 42 year old Spanish actress and model is one of the most talented actresses of her generation. She has starred in several critically acclaimed movies and in some commercial blockbusters as well. When she won the Academy Award for Best Supporting Actress in 2008, she created the history by becoming first Spanish actress to win an Academy award. She is also the first Spanish actress to receive a star at the Hollywood Walk of Fame.
She has stunning looks to back her acting talent. Her plethora of revealing scenes, she has done for her roles has made her a famous sex symbol and her exotic accent further strengthens her attraction. Also, she has done number of sultry photoshoots for famous magazines including Vogue and Esquire. Plus, she has modelled for prestigious brands such as Mango, Ralph Lauren and L'Oréal.
Over the past couple of years, she has further strengthened her position as one of the leading sex symbols with her work in Marvel Cinematic Universe as Black Widow. The tight costume she has to wear for her role highlights her stunning and famous figure to perfection. She has also done some awesome stunts in the movies. Now, who doesn't love to see a hot chick flipping in the air and vaulting over the bad guys. Also, her sex appeal has been recognized by the leading magazines as she has been named the sexiest woman twice in 2006 and 2013 by Esquire and the sexiest celebrity by Playboy magazine in 2007. When it comes to acting, she is no slouch either. She has won a BAFTA for best actress and a Tony Award for her work in Broadway play.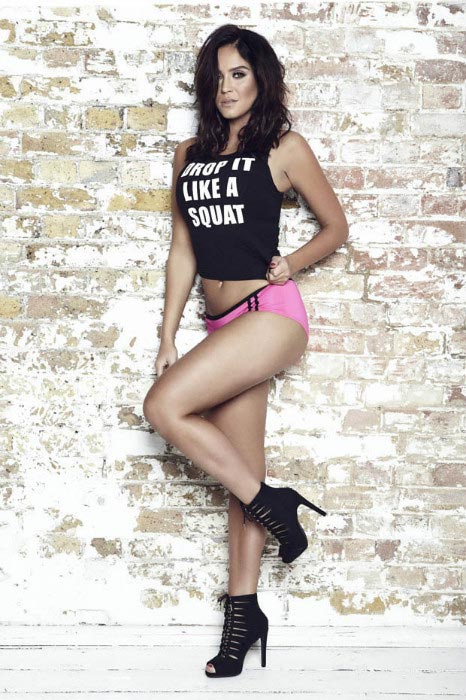 Now, many won't be aware of who Vicky Pattison is. But in England, she is quite famous. As the list was compiled by the England edition of MTV, it would have been a crime to leave one of the hottest English television personalities out of the list. The 28 year old is most well-known for her stint in the MTV show Geordie Shore. She is also a reality TV expert who has appeared in host of reality shows including Ex on the Beach and I'm a Celebrity…Get Me Out of Here! She was the winner in the latter. Those who are still wondering what is so special about her, take a look at some of her hottest pics on MTV gallery.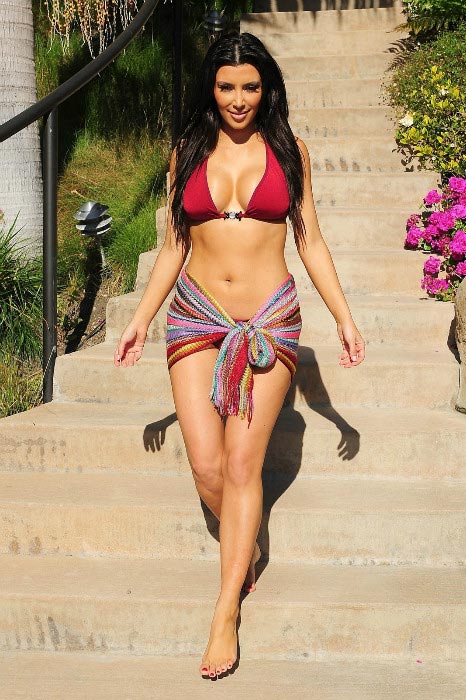 Kim Kardashian doesn't need any introduction. If you really don't know who she is, you must be living under the rock. For better or worse, she showed world what a huge boost a leaked bedroom tape can be to your career and to her credit, since that infamous leaked tape, she has worked hard on her modeling work and her curvaceous body. Her huge booty has helped her become a queen of sorts on social media platforms. In fact, she has been termed as a 'pop culture phenomena' by the Vogue magazine in 2016.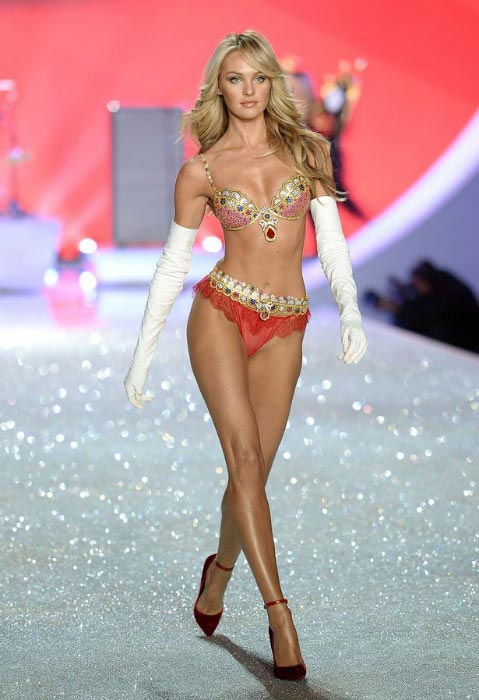 It is impossible to compile a list about the hottest women without including Victoria's Secret angels. The first angel on our list is South African model, who has been mostly known for her work with lingerie brand. In 2013, she was selected to wear the 10 million fantasy bra at the Victoria's Secret Fashion Show. She was discovered in a flea market at the age of 15, which also proves there are lot of beauties hidden at flea markets, you just need to look carefully. The 27 year old model has appeared on cover of several leading magazines including Vogue, GQ and Allure.
Since winning the Ford "Supermodel of Brazil" competition at the age of 15, the Brazilian supermodel has consistently enchanted the world with her stunning looks. The 35 year old model has been one of the elite models for more than a decade. Her blue eyes and stunning figure has made her fantasy of scores of her fans. Despite her advancing age, she is still one of the premium models. In 2014 and 2015, she was the second most earning model as listed by Forbes magazine. Along with Alessandra Ambrosio, she wore the famous fantasy bra at the 2014 VS fashion show.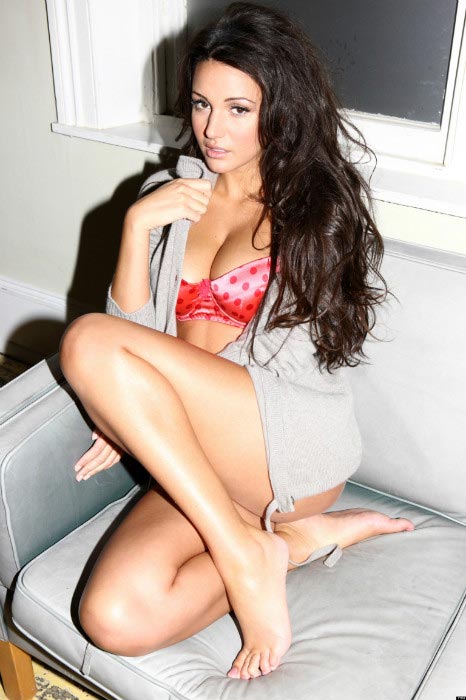 Another English bombshell, who won't be much known on the other side of the English Channel but has a huge following in her home country. In fact, she was named the sexiest woman in 2015 by the British lifestyle magazine, FHM. She owes her fame to her role of Tina McIntyre in the soap opera Coronation Street. She also has acting skills to back up her good looks. She had beaten off around 900 applicants to get selected for her signature work. Recently, she has been cast as a lead actress in the BBC drama Our Girl.
Emily has come a long way from her naked antics in the famous music video. Blessed with ample natural rack and stunning figure, Emily has firmly established herself on the covers of tabloids. Her appearances on the red carpets in plunging gowns and racy dresses has helped her further enhanced her profile and exposure and not to forget her accounts on various social media platforms. She regularly delights her legions of fans with her topless and raunchy selfies.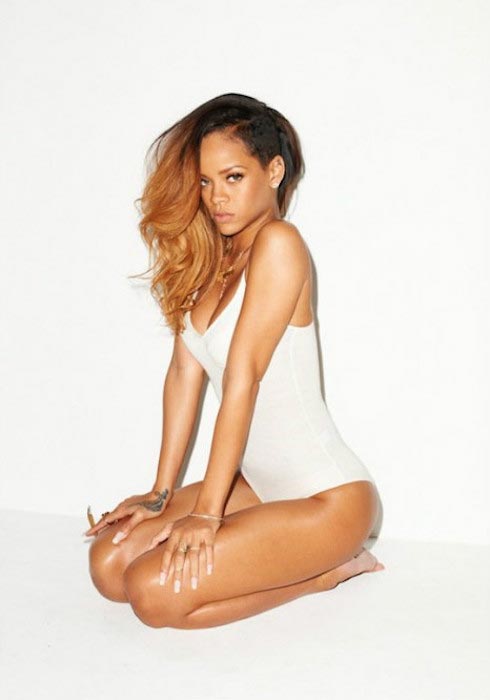 Not to take away anything from her tremendous singing talent, Rihanna has made herself darling of masses with her raunchy and racy antics. I mean who can forget her outfit at the 2015 CDFA function. At the event, she stepped out in a shimmering silver gown that was completely see through and the Bajan beauty had opted to go braless underneath it. She was to be given Fashion Icon lifetime achievement award at the event. Her music videos have become increasingly racy with the passing time and she has developed quite a love for flashing her pierced nipples. However, she has backed her antics with some sumptuous singing skills. Her live performances are still one of the best.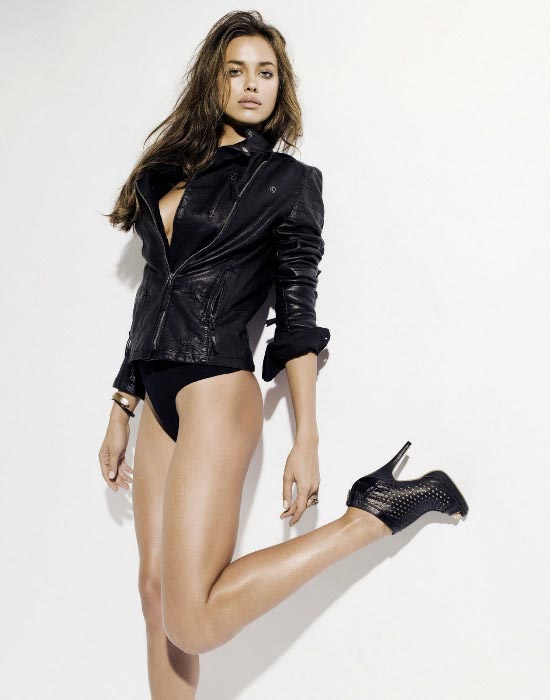 Last on our list, we have leggy beauty from Russia. To say Irina is hot would be a massive understatement. I believe that the subscribers of the Sports Illustrated Swimsuit Issue have increased manifold because of Irina's presence. In fact, she rose to fame with her work with the popular swimsuit magazine from 2007 to 2015. She has posed for the cover of other famous publications as well. She is a brand ambassador of some of the most prestigious brands including L'Oreal, Givenchy and Armani. She made her movie debut alongside Dwayne Johnson in historical drama Hercules in 2014.