Nina Dobrev 2017 Workout Routine and Diet Secrets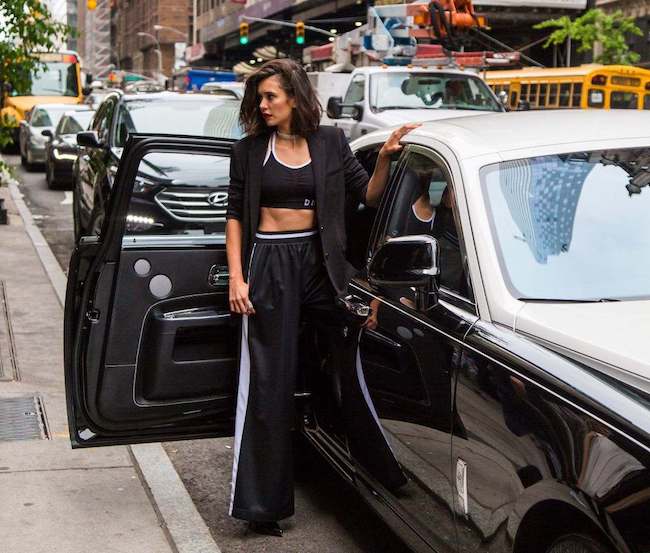 Nina Dobrev has been announced the new face of Reebok x Les Mills partnership and she is delighted by this decision. She has been a fan of the brand, Reebok since ages and one look at her body is enough to make you believe that she takes fitness seriously which means she can be an awesome inspiration for scores of people. If you are also dazzled by her looks, then you might want to know her latest workout routine and diet secrets as they are helping her to look so marvelous.
Workout Routine
The stunner admits that she is doing a lot of strength training these days. She earlier used to stick to only yoga and running so she wasn't aware of what she was missing out. Now, she has realized the importance of strength training with weights and the science behind it. It has helped her to feel so lean and strong that she didn't even think it could be possible.
Apart from strength training, she also likes a lot of variety in her workout. She does different workouts by Les Mills such as HIIT, Boxing, Yoga, etc.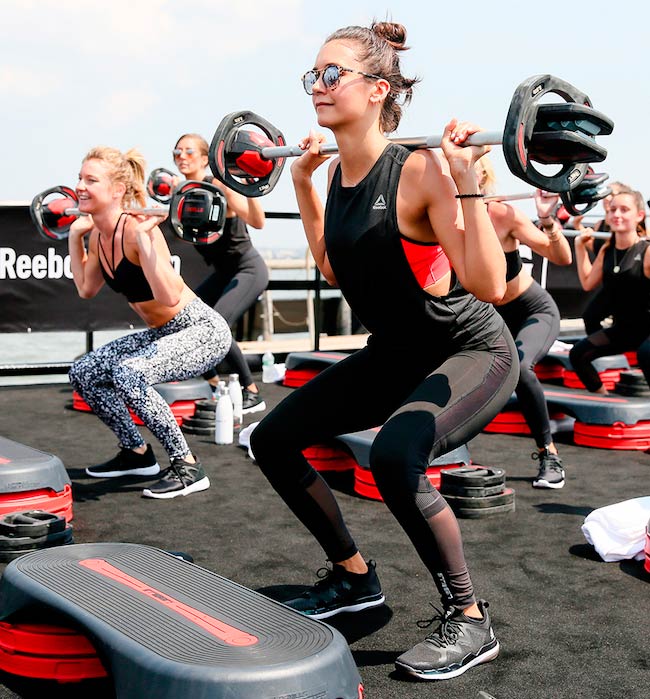 Diet Secrets
Strength training has also improved the way she eats. She is eating so much more than she used to and still isn't gaining any weight, thanks to strength training. Earlier, she used to eat three full meals and wasn't even able to move after each of the meals as she felt so full & tired. Now, she practices portion control and eats all the time. Her trainer Lissa who works at Les Mills coached her through the diet change.
Her new diet ensures that she eat more in total but not more at a time. A vital diet lesson she has learned recently is that you need to eat the size of your thumb in fat, the size of your palm in protein and unlimited veggies. (Time to note it down people!)
Workout Motivation
Music is a big part of the Bulgarian-Canadian actress' life. She uses music while training to push a little harder in the gym and calls it a big part of her life.
A Morning Person
The Bulgaria-born has become a morning person now. As she has to spend a lot of time on the sets and barely has the energy to workout after spending many hours on the set, she decided to make a change in her life.
She wakes up an hour earlier than before and gets done with the workout. It helps her to look and feel a certain way without the need to drag herself to the gym after a long day at work.
Comfortable in Her Own Skin
The brown-eyed beauty now feels comfortable in her own skin. When she was younger, she used to scrutinize a million things and wanted to look better. But now, she has realized that she looked great at that time too. So, her advice to her younger self is to accept who you are and not fuss about small stuff.
Working Out with a Unique Companion
The Vampire Diaries (2009-2017) star likes to work out with her dog Maverick. She takes her dog to the Reebok hub in L.A. every day. Her dog enjoys the experience as they have many dog toys and dog beds around. The dog interrupts the workouts sometimes but also motivates Nina to work harder when she is ready to quit. She also uses the dog during weight lifting as she is just 15 pounds. (Aww…that's so adorable!!)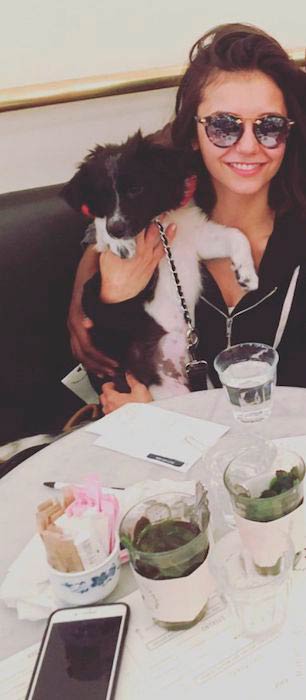 Never Skip Workouts
The xXx: Return of Xander Cage (2017) actress says that she goes to the gym for better or for worse because sometimes, she doesn't have the time to shower before she needs to go on with her day. But still, she works out a lot because she is committed to living a healthy lifestyle and it's her priority. Exercises help her to maintain a balance and let her relax & recharge.
Workout Gear
The brunette likes to work out in tanks, leggings, and sneakers from Reebok x Les Mills new collection. She is a fan of Reebok x Les Mills speckled leggings at the moment and likes to pair them with leather or jean jacket. She feels great in this workout gear.
Working Out with Friends
The Final Girls (2015) actress likes to work out with her friends as they have a healthy competition that also acts as a motivator. When she is working out with friends and wants to give up, she doesn't because she sees her friends going on. It motivates her to push through the burn.
She also thinks that if you are working out hard and sweating a lot, then you should have buddies by your side as misery loves company.
Working out with friends or in a group also helps Nina in finding a real sense of empowerment in pushing each other hard and she thinks that it makes her feel a part of a community.