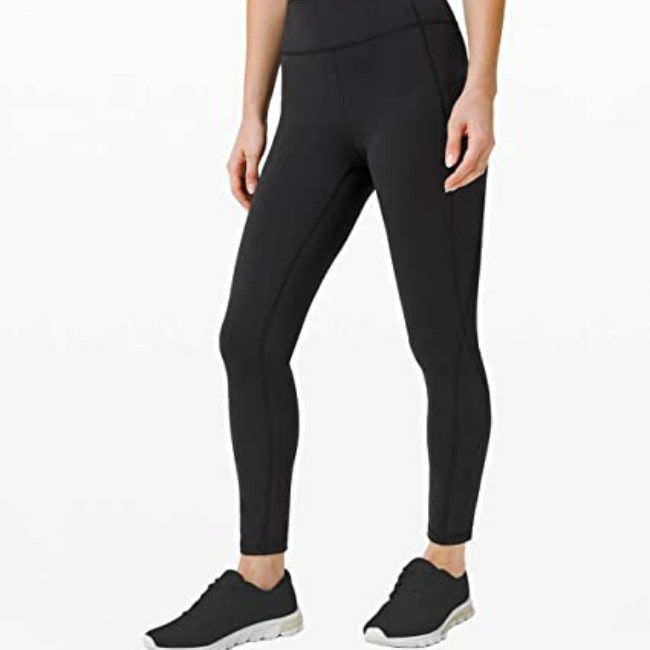 If your new year resolution is to get into shape, then you must join a yoga class. Yoga has been proven very effective in keeping your health and mind in good condition. From celebrities to the general people of every walk of life prefer yoga to other exercises because yoga makes your mind calm and stress-free which the other exercises don't. If you decide to go to yoga classes, the first thing you should do is to buy a good yoga pant. Normal pants or leggings won't work for yoga. Even the workout pants you buy for doing other exercises are not appropriate for doing yoga. You need to stretch your body and bend it at certain angles which you can't do if your pant provides frictions and restrictions. Your normal pant might tear or your leggings can roll up showing your skin and getting you into awkward positions. Yoga pants are uniquely designed to be stretchable so that it allows ease of movement. They also wick away sweat so that you don't feel uncomfortable during workouts due to sweat. Among the different types of yoga pants that are found in the market, we have picked the Phisockat Yoga Pant for review.
Design
Women's yoga pants must be functional and fashionable. You will find both these features in the Phisockat Yoga Pant. These pants are very stylish and you will love wearing them to your gym classes. These yoga pants are designed to allow flexible movement and give you comfort during your yoga places. The pant is breathable, so you won't feel sticky or uncomfortable even when you sweat. There are special arc lines on the pant that defines your leg, hip, and waist well, so you look very attractive and slim wearing them. You can find it in different colors like black, blue, lilac, red, gray, and more. You can get it in full length or three-quarter length, whichever you prefer. The waistband is wide and the pant rises to the waist and doesn't fold up during any yoga poses. So, you stay fully covered during your yoga class without having any awkward situation. There are deep side pockets and waistband inner pockets that have enough room to keep your smartphone, keys, and other accessories. 
Build Quality
The pant is made of high-quality material and so it is soft and comfortable. It is made of 77% polyester and 23% spandex. It uses special sewing craft to make the pants thick so that it covers everything without making you feel hot. It won't tear even if you stretch to a greater angle or bend too much. Yoga poses are difficult and require the body to be extremely flexible. These pants are designed with flexibility in mind, so they stretch along with you. It is non-see-through, so you will not hesitate to wear it in front of others in yoga class. The fabric is frictionless and won't become an obstacle to your performance. You won't have any skin irritation or other skin problem. The pant is breathable, so you can do yoga for long hours and still feel comfortable even if you sweat. It is versatile and you can use it for running, jogging, or other workouts. 
Size
You can find this legging in different sizes from small to XXL. You can also find it in full length or Capri style. You should choose whichever you feel comfortable in. If you buy the pant according to your waist size, then it will fit you perfectly. So, make sure you measure your waist size before buying the yoga pant. 
Comfort
This yoga pant is super comfortable as it is breathable and soft. You will feel as if it is your second skin. It won't cause any friction and you will feel fresh throughout your yoga session. It is 4-way stretchable, so no matter what yoga pose you are doing, the pant will also stretch in that direction, making you feel comfortable. As it is made of high-quality materials, it won't cause any skin problems. It is easy to wash with cold water and soap and the pant will maintain its good condition for a long time. 
Ease of Use
The pant is very convenient to wear. It has a wide elastic waistband that will fit you perfectly. The pant won't roll up when doing different yoga poses. No matter how difficult the yoga pose is, this pant won't let you down. It will help you to do the poses perfectly. It won't shrink after wash, so it will stay in good condition for many years. 
Effectiveness
The Phisockat pant is very effective in performing yoga. It has all the features that are needed to do yoga comfortably at home and in yoga classes. The pant is 4-way stretchable and soft which makes it easy to move your leg without facing any obstacle. You can bend, stretch, or move your leg in any direction or angle without any friction. You may sweat while doing yoga, but you will still stay dry and cool. The pant won't fold up showing off your skin or making you uncomfortable. It has a wide waistband that acts as a tummy control, so you will have a flat tummy as well while doing yoga and look attractive. So, you won't have to worry about your muffin top anymore. 
Pros
It is stylish and will make you look attractive and slim.

You can get it in different colors.

You can choose between full length and Capri style.

It is made of high-quality materials that make it durable. 

The fabric is not see-through, so you will feel comfortable wearing it. 

It is breathable, so you will feel dry and cool even if you sweat.

It is stretchable allowing movement in all directions.

The waistband is wide, so it will cover you fully.

It will help to flatten your tummy by compressing it.

You can wear it outside the gym as well. 

It is easily washable. 

You will get a 100% refund within 30 days of purchase if you are not satisfied with it. 
Cons
The color options are limited.

The pant may wrinkle at the crotch.
Final Verdict
Phisockat Yoga Pant will help you to get in shape easily. It will keep your tummy in control and allow you to perform the flexible movements. As it is four-way stretchable, it will make you feel comfortable. It is a stylish pant that will make you look attractive and slim. There are 2 big side pockets where you can keep your mobile and other accessories. It is affordable and you can buy even more than one for a change in the wardrobe. You get 30 days money-back guarantee, so in case you are not satisfied with your purchase, you can return it and get a full refund. It is a beautiful yoga pant and you should buy it.