Within two months' time, the European soccer leagues will once again flag off an interesting new season. While, the management of all the teams are pondering, analyzing and negotiating to sign new players that will improve their team and trying to offload deadwood that has been clogging team and club's payroll. And, in the meantime, we will take a look at the last European soccer season.
Barcelona lead by magical Lionel Messi once again emerged as the team to beat in Spain (and Europe). Whereas, their eternal rivals Real Madrid after making a record-breaking start, faltered by February and finished without winning any title, for which manager Carlo Ancelotti was immediately relieved of his duties. Chelsea became English champion without facing any serious threat from any other team. Bayern Munich were once again best in Germany, whereas in France, PSG's richly ensemble team proved too much for title rivals, again.
And, there were teams that invariably let their supporters down. Some of them failed to take off, cue Borussia Dortmund, while some, despite a decent start faltered at the business during end of the season. And, then, there were Italian clubs that failed to put up any resistance to Juventus' march to fourth consecutive title. So, here is a brief list of ten most disappointing Soccer teams of 2014/15.
With ten title wins and record ten Coupe de France trophies, Olympique de Marseille is one of the biggest clubs in France. In fact, they hold the distinction of being the first and only French club to win the prestigious Champions League, which they won by defeating A.C. Milan in the final, held in Munich's Olympic Stadium. If Marseille's performance had to be judged based on their performances in the preceding seasons, then they wouldn't have graced this list. However, after appointment of the Argentine coach Marcelo Bielsa at the helm and the subsequent storming start in the league, their fourth place finish comes off as a disappointment.
Driven by Bielsa's tactical genius and superb performances from players such as Dmitri Payet and Florian Thauvin, El Loco's side occupied the number one position for seven months. However, Bielsa's obsession to play the same team week in, week out, ultimately led to burnout and the overall performance derailed at the tail end of the season. Also, the team couldn't cope with the absence of key players such as André Ayew, Nicolas N'Koulou and Brice Dja Djédjé due to the African Cup of Nations.
Bayern Munich won another Bundesliga title with an absolute ease. And, this, at most of the clubs would represent a huge achievement. But, not for the Bavarian giants. Due to the prestigious history of the club, great squad assembled with players, cherry picked from rival teams and moreover, presence of Pep Guardiola, who if not the best, then certainly is one of the best coaches, the supporters demand full scale success. Bayern were defeated in DFB Pokal semi-finals by Borussia Dortmund. Also, they were supremely outfought and outclassed by Barcelona over the two legs of Champions League semi-finals.
In fact, the way Bavarian giants have crashed out of Champions league over the past two seasons has been seen as a major blot on their performances. Some club legends have even gone on to say that success in Europe is the only criterion that decides whether Guardiola has been successful or not. However, in his defense, it has to be said that when they faced Barcelona, the team was missing key players such as Arjen Robben, Ribery, Philipp Lahm and David Alaba due to injuries.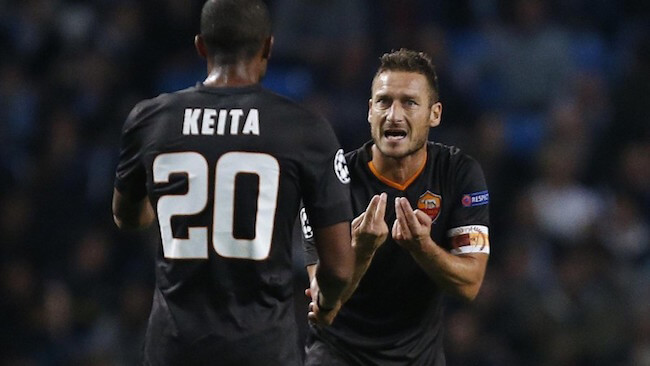 Roma were particularly active in the transfer window leading to the 2014 / 2015 season. They splashed cash on young Argentine winger Juan Iturbe, brought in experienced players such as Ashley Cole and Seydou Keita so that team would learn from their title winning experience with their ex-teams and would hold their own when the race heats up for the title. The team started the season with an emphatic 2-0 victory over Fiorentina and won their first five matches, but the slump in performances during the period stretching from mid-January to early March, during which they drew four consecutive matches followed by a single victory and another four draws derailed their title challenge.
Although, they managed to finish second in the league and secured another season of European football, but considering the quality of squad they had and start they made, it is disappointing that they failed to mount any serious challenge to Juventus' domination. They finished the season with 17 points behind of Juventus. All the neutral fans would be hoping that Roma gives a strong performance in the coming season and give club legend Totti, who is approaching twilight of his career, trophies that a player of his merit deserves.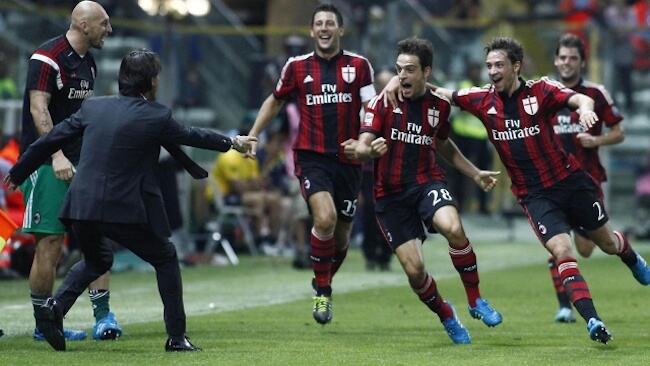 AC Milan is one of the most successful teams in Italy and Europe. During the last decade, AC Milan was a team to beat in the European competitions. They managed to reach three finals and won two out of them in 2003/04 and 2006/07. However, since their 2010/11 scudetto victory, their performances have rapidly gone down the hill. And, last season under the club legend Inzaghi was no different as they finished in disappointing 10th position in the Serie A table, 35 points off of the pace set by league winners Juventus. The club supporters voiced their displeasure and disappointment with team performances with series of protests inside and outside the stadium.
However, the way club has been going around this summer, it seems that glories day might return sooner than later. The club has been extremely active in the transfer window and have signed Colombian striker Carlos Bacca from Sevilla and Brazilian attacker Adriano from Shakhtar Donetsk. Vice-President Adriano Galliani has revealed that they would be further strengthening the squad.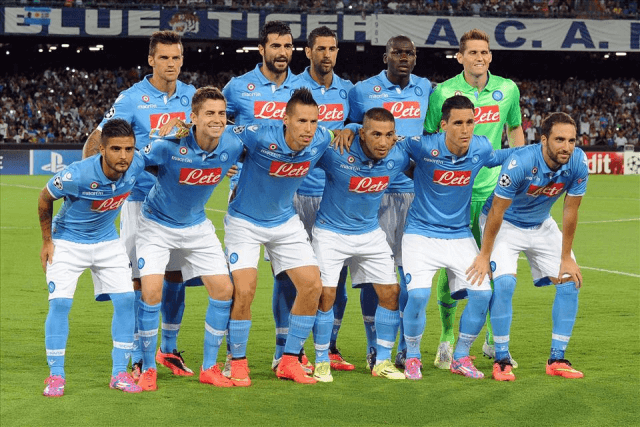 When club President Aurelio De Laurentiis appointed Rafa Benitez as the head coach in 2013 summer, he was expected to head Napoli's surge up the Serie A table and complete team's rebirth, previously overseen by Walter Mazzarri. Although Benitez did lead Napoli to Coppa Italia and Supercoppa Italiana glory, but they failed to pose any challenge to Juventus for the scudetto. When Benitez had brought in Gonzalo Higuain, Jose Callejon from Real Madrid and Dries Mertens from PSV Eindhoven in 2013 summer, it was expected that they would lead the club to the glory, which they had last achieved when Diego Maradona was at the club. But, the Benitez era has come to the end at the club without any such achievement and to make matters worse, they have finished fourth in the league, which means they will have to play in Europa League instead of Champions League. The club has appointed Maurizio Sarri as the new head coach in light of Rafa Benitez's departure to Spanish giants Real Madrid.
After a summer of expensive investment, Liverpool was expected to start where they had left the previous season. Manager Brendan Rodgers was particularly bullish about team's prospects heading into the new season, especially with a squad that was expected to have improved after $100 million plus investment. He was sure that his club hadn't made the mistakes Tottenham Hotspurs had made when they had invested money earned from Gareth Bale's transfer to Real Madrid. But, it turned out that they had made the exact same mistakes by going for quantity over quality. Also, Rodgers learned the hard way that Mario Balotelli can't fill the Luis Suarez size hole left in Liverpool squad. And, his decision to rest key players for their European away tie against Real Madrid didn't sit well with supporters as well. These mistakes could have been forgiven if the team had managed to do well in the league. However, they finished in the sixth position and interestingly behind Tottenham Hotspurs. And, losing home and away to the fierce rivals Manchester United made matters worse.
Ideally, Manchester City's second-place finish in the league shouldn't be considered as a disappointment. Although, they did finish second in the league, but they were never a threat to the Chelsea side that strolled to the league title. Their performance against smaller teams was limp and dull. And, the way, they were dominated by city rivals Manchester United at Old Trafford wouldn't have thrilled club owner Sheikh Mansour, who has invested billions in team squad and developing world-class facilities at the club. The team, which has been assembled with huge investments pouring in the season after season are always expected to win trophies. If not the league, then domestic cups. But, Manchester City's performance was equally lifeless in FA cup. The main problem for Manuel Pellegrini has been that the aging squad is on the decline and the re-enforcements signed in last transfer windows have failed to perform. It seems that the club is looking to solve this problem by splashing on youth with Paul Pogba, Raheem Sterling and Kevin De Bruyne being the main targets.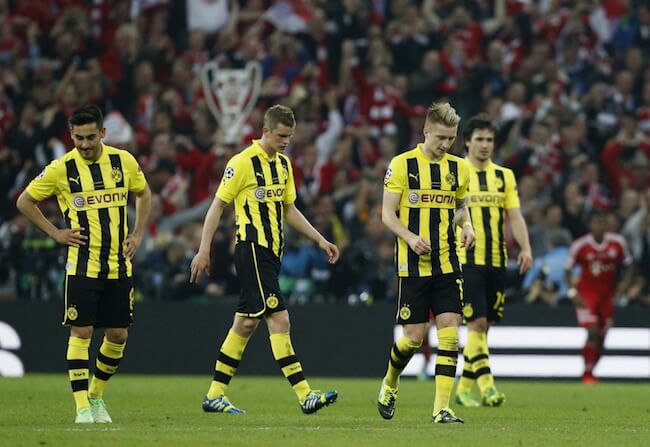 A couple of seasons ago, Borussia Dortmund, with its ability to take on bigger and established clubs such as Bayern Munich and Real Madrid was every neutral fan's favorite team. On a shoestring wage bill and transfer budget, they had managed to win Bundesliga title ahead of Bayern Munich twice and had even made a deep run to the Champions League final where they lost to Bayern Munich. However, the club fans would like to forget last season as soon as possible. To use "disastrous" word to describe their last season will be bit off an understatement. So bad were their performances in the start of the season that they were dead last in the table. At one time, they had to beg forgiveness of fans in the attendance. Although manager Jurgen Klopp managed to steady the ship and helped them climb the table, but the lack of any European nights at the Westfalenstadion next season means this season has been a huge disappointment for Dortmund.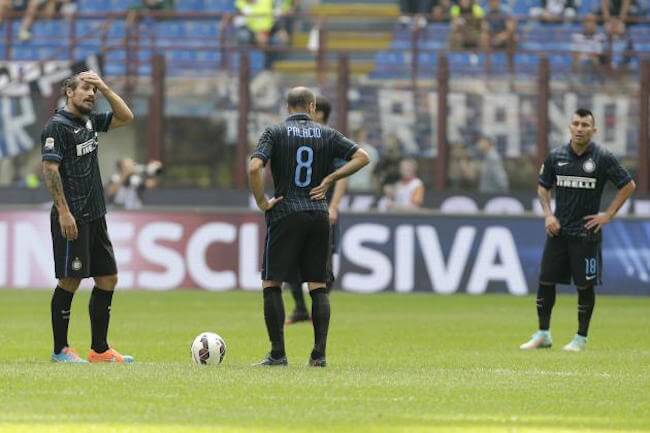 AC Milan aren't the only Milanese giants that have fallen from their lofty pedestal. Their city rivals, Inter Milan have endured similar dip in fortunes. Since, 2009/10 treble winning season under Jose Mourinho, the club has been on a slide down the table and successive coaches have failed to remedy the problem. Last season, the club replaced Walter Mazzarri with former coach Roberto Mancini. But, the fiery coach, who had led Inter to three consecutive scudettos, failed to make significant amends to the team's fortunes. And, neither could winter signings, Xherdan Shaqiri and Lukas Podolski. The club finished eighth with mere two points more than AC Milan. The club board has already started working hard to assemble a decent team that could return club to the former glories in the coming season. They have already signed highly rated French midfielder Geoffrey Kondogbia.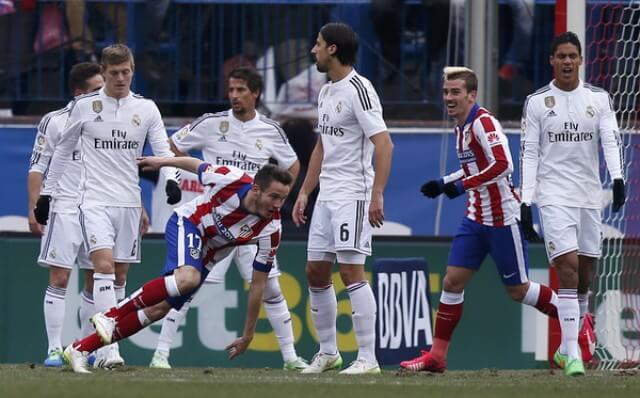 When a manager fails to win trophies at Real Madrid, he is shown the door. It is as simple as that. And, this simple principle has been at the club since Florentino Perez took command at the club in 2000. And, this summer, Italian manager Carlo Ancelotti learned that even if you are a hero at the club and have recently delivered the long awaited La Decima, you still won't be let off for failure to win the trophies.
When they defeated San Lorenzo by 2-0 in the FIFA club world cup final, it was claimed by experts that Real Madrid was ready for a Spanish and European domination. In fact, they had a seven point lead over Barcelona, the eventual champions. However, the start of 2015 season had ominous signs as they lost to Valencia in the year's first match. A month later, they were thrashed 4-0 by Atletico Madrid. And, 2-1 defeat to Barcelona at Camp Nou was a hammer blow which knocked wind out of their sails. And, they never recovered after that.