Any social media is capable of showcasing day to day lives of your favorite movie stars and athletes. The difference is in their way of showing it. For example, Facebook is mainly providing written information that the celebrity is trying to tell its fans through posts. Twitter can also be included in the same group of social media, just a shorter version of it. But, the best one is Instagram as it showcases the photographs of the celebrities and their daily lives and activities.
People are interested in finding out details of their favorite celebrities in the entertainment and sports industry and Instagram is an easier media for the famous people to share pictures. Here is a list of the top 10 celebrities who have the highest number of followers on Instagram.
Neymar – Soccer Player – 16.7 million
Brazil is proud to have a football player such as Neymar. He is a soccer phenomena and plays for the FC Barcelona in the Champions League. As one of the youngest players to ever play in the Soccer World Cup, Neymar gained his Instagram followers through his glorious career. Neymar has 16.7 million followers on the social media site and this number continues to increase. SportsPro named him as the most marketable athlete in the world for two consecutive years in 2012 and 2013.
Miley Cyrus – Singer – 16.8 million
Many aren't aware that Miley is the daughter of the country star Billy Cyrus. But she isn't famous because of him, but because of the well-known acting career in Disney's Hannah Montana series. After that, Miley continued signing and become a very successful pop artist with numerous music hits. Some of the most memorable moments of her career are the songs We Can't Stop, Wrecking Ball and her fourth studio album Banger. She has 16.8 million followers on Instagram.
Khloe Kardashian is considered amongst the most famous TV personalities of the present times. Almost everything they do is showcased on TV. For example, Khloe's wedding ceremony was featured on a two-hour special program on E! Entertainment. She was also hosting the E! Show Fashion police and her TV appearances are among the most anticipated ones. She has a massive following of over 18.7 million on Instagram.
Kylie Jenner – Model and Singer – 19.1 million
The famous girl from the television series Keeping Up With The Kardashians, is among the celebrities with the most number of followers, too. Her achievements as a TV host, reality television, singer and model, have helped her gain 19.1 million Instagram fans. Kylie's modeling career started with the Sears line Crush Your Style photo shoot and the article in Paper Magazine's Beautiful People.
Kendall has reached 21.5 million followers not only for her charming looks, but also for her many career achievements. She is the newest face of the Estee Lauder cosmetic brand, which is among the best in the business. But, of course, we won't avoid mentioning her big breakthrough in the TV series Keeping Up With The Kardashians. It was her starting point to becoming a very famous person in Hollywood and TV.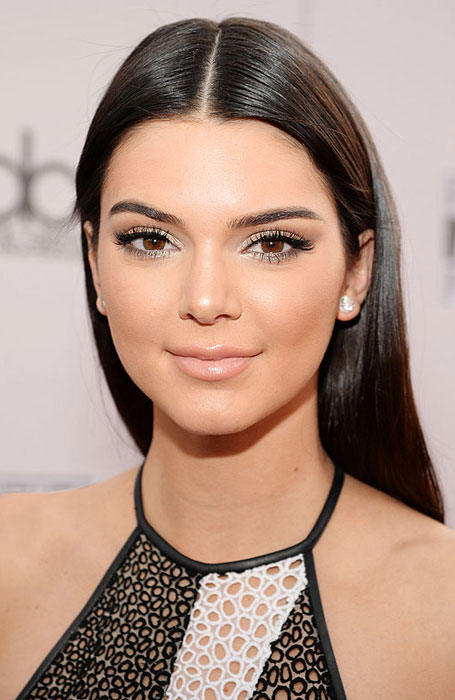 This list cannot be complete without the teen sensation and celebrated actor Justin Bieber. It costs about $7000 per hour to hire Justin to sign on your party. He is interested in having three kids, appeared in a CSI episode and his favorite underwear is D&G. His documentary Never Say Never is highly celebrated among his fans and he is definitely a teenager's music icon. He has 23.9 million followers on Instagram.
Selena Gomez – Actress & Singer – 25.4 million
Starting as an actress and continuing as a singer, Selena has made her way into Hollywood and the music business. Her fans know her from Another Cinderella Story (2008), Ramona and Beezus (2010), Monte Carlo (2011) and also for dating Justin Bieber. Her career achievements mounted after she hosted the MTV's Europe Music Awards in 2011 and songs such as When the Sun Goes Down, Stars Dance, Getaway and her latest film Rudderless. She has 25.4 million followers on Instagram.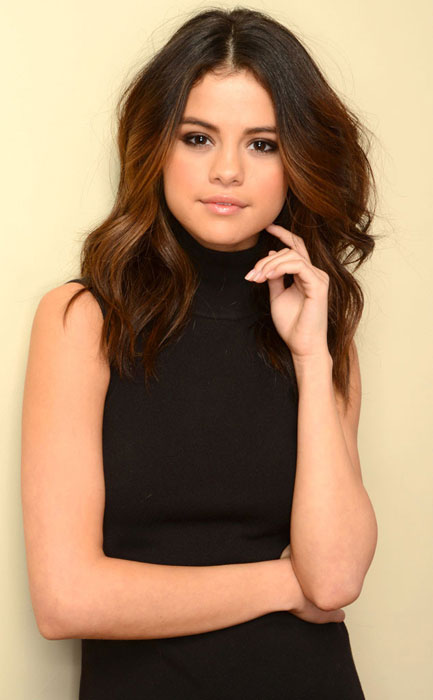 At 21, Ariana has already been compared to some of the best singers of today. Many consider her as the next Selena Gomez. She has appeared on television shows and has to her credit numerous singles and studio albums. Ariana is also a co-founder of the charity Kids Who Care and raised $500,000 for local charities. But, you can't forget that she has Scooter Braun, the same manager that made Justin Bieber famous. She has 26.9 fans on Instagram.
Beyonce – Singer – 28.1 million
The singing sensation Beyonce is always among the top in every list. Her style, career and goals are amusing to everyone in the show business. People are interested in everything she does because she rarely fails. We shouldn't mention her outstanding musical career. She even has her own word in the English Dictionary – Bootylicious. Also, Beyonce's charity work is undeniably amazing and she has 28.1 million followers on Instagram.
Kim Kardashian – TV Personality – 28.2 million
Kanye West's wife is probably the most famous TV personality in the world. The world can't avoid the stories regarding Kim and everyone is ready to read them when they come out. She made a TV show Keeping Up With The Kardashians, which was very famous since it documented her career and life. Kim was also on the Playboy cover and made numerous TV series appearances. She tops the list with 28.2 million followers on Instagram.