How would it be if you could watch a movie with David Beckham and Anna Kournikova as the leading characters? Well, it sounds crazy, but there are a few people belonging to the world of sports who can give the Hollywood stars a run for their money. Some of them have even tried their luck in the entertainment industry. Here is a list of some of the hottest and good looking sports persons.
When we are talking about looks, this 40-year-old former professional footballer has to be on the list. David Robert Joseph Beckham is a very popular football player from England, whose professional career began with Manchester United, where he made his first-team debut in 1992, aged 17. Apart from football, Beckham has also been a fashion icon. He and his wife Victoria became quite popular among clothing designers, health and fitness specialists, fashion magazines, perfume and cosmetics manufacturers, hair stylists, exercise promoters, and spa and recreation companies. He has also appeared on the covers of many trendy magazines like Details and W. Seems like, he ended up in a wrong profession at first place.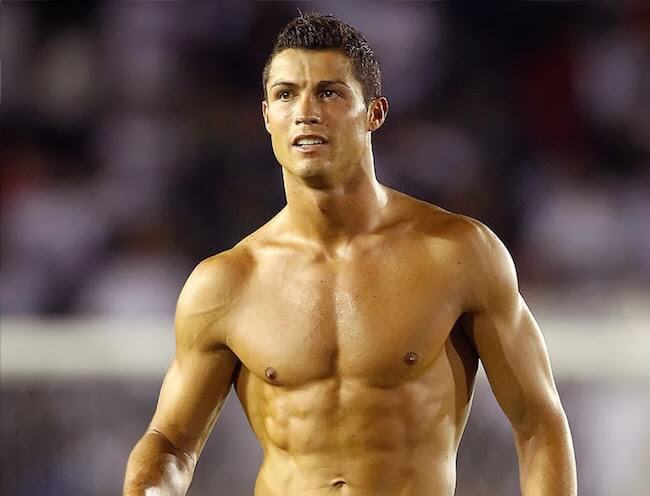 Another footballer, who deserves to be in this list is Cristiano Ronaldo. Ronaldo is a professional footballer who is the captain of the Portugal National Team and also for Spanish club Real Madrid. He has signed many endorsement deals with companies which include Coca-Cola, Castrol, Konami, Banco Espirito Santo, Motorola, Jacob & Co., KFC, Tag Heuer, Fly Emirates and Samsung. Sponsored by U.S. sportswear company Nike, he also has appeared in their television commercials. The footballer is also a fashion enthusiast as he opened a boutique in 2006 under the name of CR7 in Portugal. Later, he also launched a line of premium shirts and shoes under CR7.
Moving away from football, making it to this list, we have here a young and dynamic tennis professional named Eugenie Bouchard. Hailing from Canada, Eugenie is currently ranked world no. 26. She became the first Canadian to reach the finals of a Grand Slam in singles at the Wimbledon 2014 and also been awarded WTA's Most Improved Player award for the 2014 session. Well, I think you surely need to keep a tab on this young talent.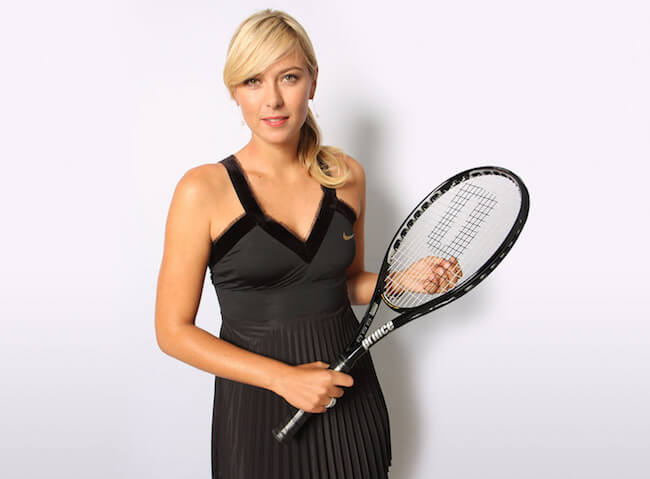 Maria Sharapova is a very well-known name in the world of international tennis. This 28 year old Russian has come a long way to achieve a desirable feat despite an injury prone career. Having 35 singles titles and 5 Grand Slam titles under her belt, she has been ranked World no. 2 by WTA.  Sharapova has been featured in a number of modeling assignments, including a feature in the Sports Illustrated Swimsuit Issue. She has been the face of several fashion houses, most notably Cole Haan and has also appeared in many advertisements, including those for Nike, Prince, and Canon.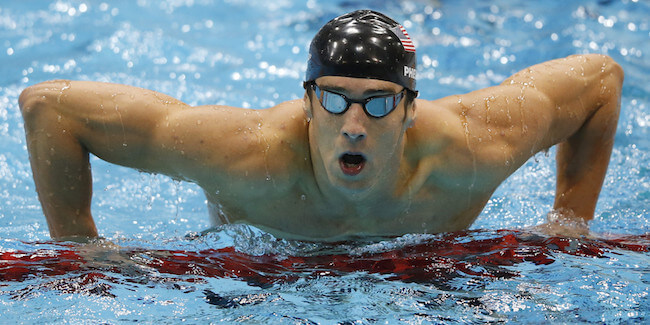 Next on this list is a world renowned Olympic medallist, Michael Phelps. This 30 year old American was the part of Olympics U.S. men's team at the age of 15 and became the youngest to do so in 68 years. He has a world record to his name of winning a total of 22 medals, most medal wins by any Olympic athlete. In 2012, Phelps announced his retirement, only to return back as a professional swimmer after 2 years in 2014. It looks like there is some unfinished business waiting for him.
Daniel Vettori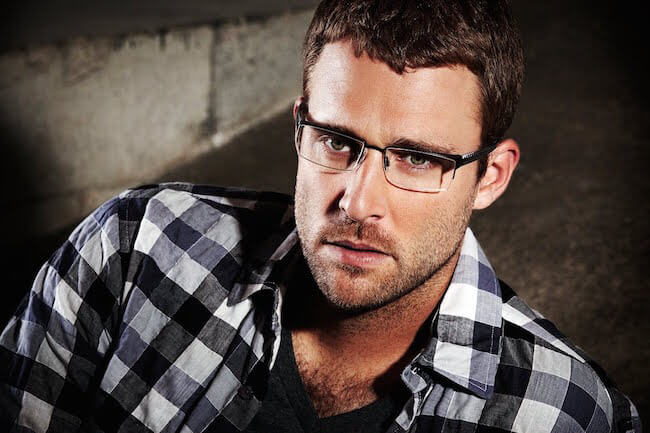 The gentlemen's game cricket though not that popular in the West has surely generated some of the good looking men, Daniel Vettori being one of them. Vettori is a retired cricketer who played for the New Zealand Cricket team and was also the captain between 2007 and 2011. Currently, he is the head coach of the IPL team Royal Challengers Bangalore and Brisbane Heat in the Big Bash League. He is married and has two kids.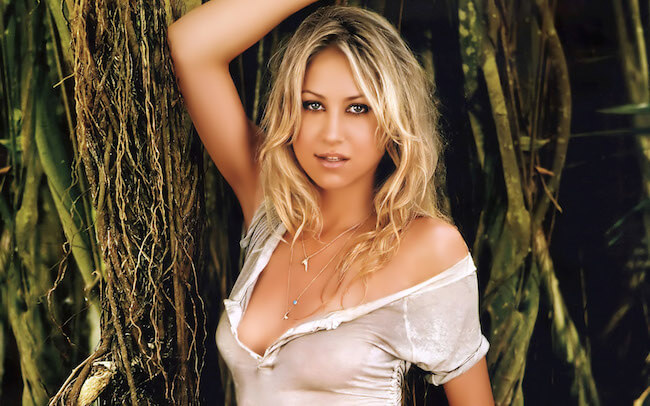 Anna Kournikova, a Russian former tennis player is popular among her fans for her appearance and celebrity status. Though she never won a singles title, she was ranked World no. 1 along with Martina Hingis for her doubles success. Unfortunately, she had to end her career at the age of 21 due to serious back and spinal problems. Anna dated the Spanish sensation Enrique Iglesias for some time and also appeared in one of his hit video songs 'Escape.' She was indeed the spice girl of the tennis.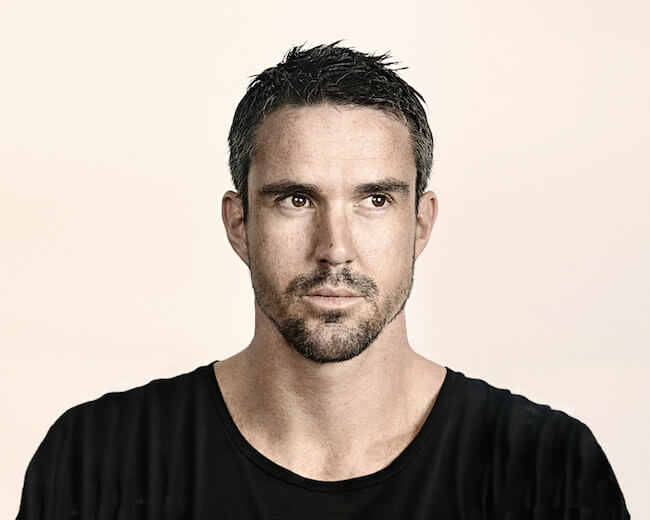 Kevin Pietersen is a South African-born cricketer who played for the England cricket team. Yes, you read that right. Pietersen never got selected in the South African team due to the quota system there. So, he packed his bags and moved to England where his talent got recognized. He went on to become the captain of the England Test and ODI teams from August 4, 2008 to January 7, 2009. He also became the fastest batsman to reach both 1,000 and 2,000 runs in One Day International cricket. This 1.93 m (6 ft 4 in) tall cricketer has been featured in British newspapers, The Times and The Guardian.
Lindsey Caroline Vonn is an American World Cup alpine ski racer on the US Ski Team. She made her World Cup debut at the age of 16 and since then, there has been no looking back for her. She won four World Cup championships, including three consecutive titles in 2008, 2009 and 2010 and one in 2012. In 2014, Lindsey was featured in a one-hour television special on NBC titled "How to Raise an Olympian." Vonn was married to fellow Olympian athlete, Thomas Vonn for 4 years until their divorce in 2013. In 2010, she was ranked 59th on Maxim's Hot 100 list.
Skylar Diggins
Born in South Bend, Indiana, Skylar Kierra Diggins is an American professional basketball player for the Tulsa Shock of the Women's National Basketball Association. She was also a part of the United States team that remained undefeated and won the gold medal in 2008. Skyler has also been featured in an American sketch comedy television series called "Wild 'n Out."