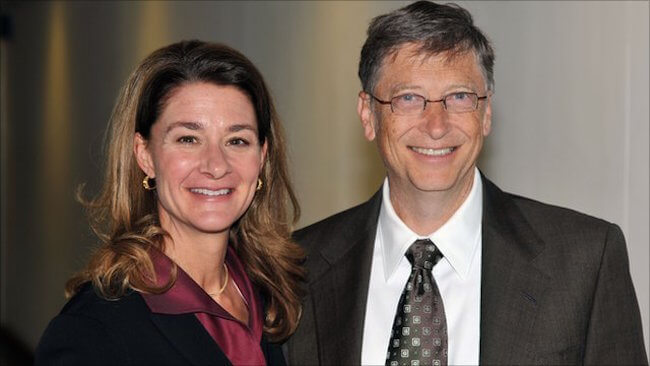 The richer you are, the less likely you are going to get a divorce. No need to raise eyebrows. And, it is not me who claims so. A report published by Michael Greenstone and Adam Looney of the Hamilton project says so. The report states that couples who earn over $125,000 a year are 51% less likely to get divorced than couples earning less than $25,000 a year. So, financial security goes long way in securing marriage bliss.
And, all the couples listed in this article are some of the richest individuals in the world right now. And, most of them have been together for long time. For example, the number one on the list are Bill Gates and Melinda Gates, who have been together for 21 years now. And, some of the couples in this list have been together for more than 25 years. So, maybe, being rich improves your chances of having a happy married life. Without any delay, let's take a look at couples who have wealth as well as marital bliss.
(P.S. – The net worth listed in the article is rounded off figures. Also, seeing that the constant fluctuation in the market makes it nearly impossible to know the wealth of these personalities accurately. The net worth mentioned is as of August 6, 2015)
Combined Net Worth – $80 billion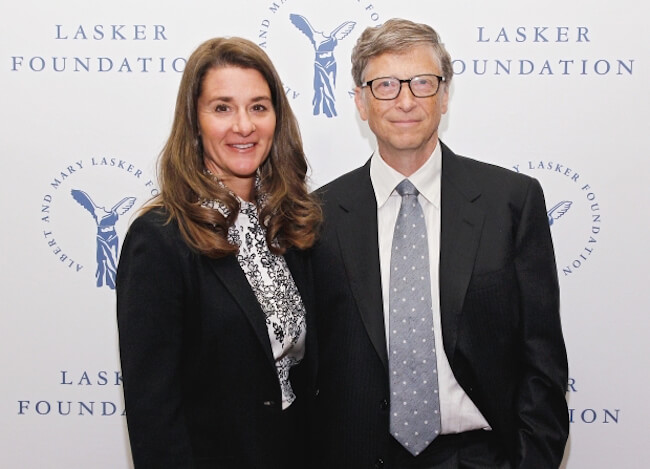 Since, stepping down from the position of Chairman of Microsoft in February 2014, Bill Gates has officially declared that he will focus more on his philanthropy work. And, he has been performing admirably well in his role, just like he had done as the driving force behind Microsoft. His innovation and genius has made Microsoft the biggest software corporation in the world. He has been a permanent fixture in the Forbes list of the world's wealthiest people since his inclusion in 1987. In fact, he was the wealthiest overall from 1995 to 2014— excluding a few years after the Financial crisis of 2007–08. The charitable "Bill & Melinda Gates Foundation," created by Gates and his wife Melinda was identified by the Funds for NGOs company as the world's wealthiest charitable foundation, with assets reportedly valued at more than US$34.6 billion.
Melinda herself is recognized as one of the most influential philanthropists. Along with her husband, she has received the Spanish Prince of Asturias Award for International Cooperation on May 4, 2006, in recognition of their charitable work. Also, in 2013, she was appointed an honorary Dame of the British Empire for her services to philanthropy and international development.
Combined Net Worth: $73.9 billion
Spaniard Amancio Ortega grew up as the son of a railway worker and with a net worth of USD $72.3 billion in June 2015, he was ranked as the second richest person in the world by Forbes. In fact, he is now the world's richest retailer and has invested money into real estate in marquee cities, including Madrid, Barcelona, London, Chicago, Miami and New York. He co-founded Zara with his former wife Rosalia Mera in his living room with lingerie and bathrobes. Within a decade, Ortega had made Zara a big retail player in Spain and was ready to expand overseas. And, the international expansion was similar to the national one – fast, fierce and successful. Ortega prefers limited advertisement, rapid expansion and retaining control of his own supply chain. His genius entrepreneurial skills helped him sail through the crippling Spanish recession in style. He personally gained $45 billion from 2009 to 2014 as his shares of Inditex defied the rest of the Spanish stock market.
Combined Net Worth: $67.5 billion
Warren Buffett is undoubtedly the most successful investor of the 20th century. Buffett, the chairman, CEO and largest shareholder of Berkshire Hathaway was ranked as the world's wealthiest person in 2008. Buffett, who is well known for his variety of successful investments has often claimed that his best ever investment was buying Benjamin Graham's book "The Intelligent Investor" in 1949. He would later study under Graham before starting his business career. He moved to Nebraska and made life-changing investment by acquiring a struggling textiles company in 1962, Berkshire Hathaway. As of February 2015, it was the fourth most valuable public company in the U.S. with a market capitalization of $355 billion. Buffet is also a notable philanthropist and has pledged to give away 99 percent of his fortune to philanthropic causes, primarily through the Gates Foundation. He has already donated around $23 million for various philanthropic purposes.
Buffett married his long-term companion Astrid Menks on the eve of his 76th birthday. Menks had lived with Buffett since 1977, since Buffett's wife Susan's departure to San Francisco. Susan had arranged for the two to meet before she left Omaha to pursue her singing career.
Combined Net Worth: $47.8 billion
Jeff Bezos is often credited for playing a key role in the growth of e-commerce. He has made Amazon, the largest retailer on the World Wide Web and a top model for Internet sales. Bezos, who has two Bachelor of Science degrees in electrical engineering and computer science from Princeton University, started his career on Wall Street in the computer science field. Then, he played a key role in building a network for international trade for a company known as Fitel. To start Amazon, he left his "well-paying job" at a New York City hedge fund and started company in his garage. Bezos was inspired by the rapid growth made in internet use and was sure he could capitalize on it.
Bezos, who is known for his interest in new and whacky technologies has made bold bets on cloud computing and drone delivery. In July 2015, the company had announced plans to create a high-speed drone air traffic zone that would enable flying robots to potentially carry packages to consumers. Cool isn't it?
Combined Net Worth: $44 billion
David Koch is an American businessman, philanthropist, political activist, and chemical engineer. In 1970, he joined the family business Koch Industries, which is the second-largest privately held company in the United States. In 1979, he was named president of the subsidiary, Koch Engineering, and by 1983, he became a co-owner of Koch Industries, with older brother Charles. Currently, he is the vice-president of the company. Koch has done well as political activist as well. He is an influential libertarian and over the years has donated millions to political advocacy groups and political campaigns. In fact, in 1980, he was the candidate for Vice President of the United States from the United States Libertarian Party. He is also one of the most generous philanthropists, but prefers to keep a low profile. He has contributed to several different charities including Lincoln Center, Sloan Kettering and the American Museum of Natural History's David H. Koch Dinosaur Wing. Following a gift of 100 million dollars for the renovation the New York State Theater at Lincoln Center, which is home of the New York City Ballet, it was renamed as David H. Koch Theater in 2008.
Charles and Elizabeth Koch
Combined Net Worth: $44 billion
David's older brother, Charles has been the chair of Koch Industries since 1967, and has been a driving force behind the massive growth that has made it second-biggest private company in America, behind commodities giant Cargill. Initially, the company's sphere of work was only limited to oil refining and chemicals. However, over the years, it has expanded to include process and pollution control equipment and technologies, polymers and fibers, minerals, fertilizers, commodity trading and services, forest and consumer products, and ranching. In 2014 alone, Charles led the company to acquiring assets of worth more than $5 billion. Charles like his younger brother, David is an active philanthropist and supports several free market-oriented educational organizations such as the Institute for Humane Studies and the Mercatus Center at George Mason University.
His wife Elizabeth has founded and runs Koch Cultural Trust. The trust has funded several artistic projects and creative artists.
Combined Net Worth: $42.2 billion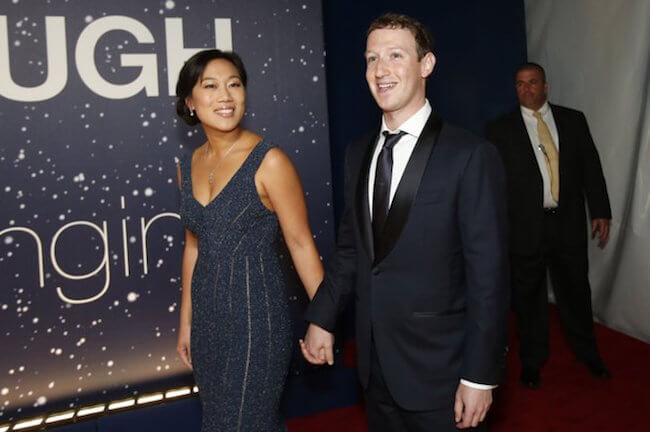 The famous Mark Zuckerberg became a billionaire at the age of 23. The chairman and chief executive officer of Facebook launched the popular social network website from his Harvard dormitory room on February 4, 2004. And, within eight years, the company had a total of 1 billion Facebook users worldwide. As of June 2015, social networking site drew 1.49 billion monthly users and had made massive improvement in mobile ad business revenue. Currently, he is working hard on Facebook's Internet.org initiative. Since its launch in July 2014, it has given free basic Internet services to more than a billion people in 17 countries in Asia, Africa and Latin America. In October 2014, he and his wife Priscilla Chan donated $25 million to combat the ebola virus disease. Last summer, they donated $5 million to a college scholarship fund for undocumented immigrant students as well. Plus, Zuckerberg has donated more than 1 billion dollars to various charities.
Combined Net Worth: $40.5 million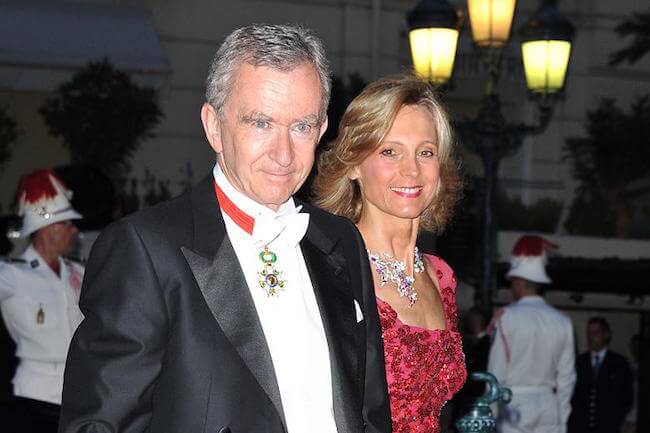 Under the umbrella of LVMH, Bernard Arnault has gathered some of the leading luxury brands in the world. As the CEO of LVMH, he has overseen the acquisition of some of the most prestigious brands such as Dom Perignon, Bulgari, Louis Vuitton, Fendi and Sephora. The bulk of his fortune is tied up in Christian Dior stock, through which he holds the controlling interest in LVMH. Arnault has been at the foreground of the company's impressive expansion over the years. In the first eleven years of its establishment, the market value of LVMH was multiplied by at least fifteen, whereas, the sales and profit rose by 500%.
Also, Arnault is a noted art collector and has impressive contemporary art collection. His collection includes works by Picasso, Yves Klein, Henry Moore and Andy Warhol. He was also the driving force behind establishing of LVMH as a major patron of Art in France. Arnault is married to Hélène Mercier, a Canadian pianist from Quebec. This is his second marriage.
Combined Net Worth: $36.4 billion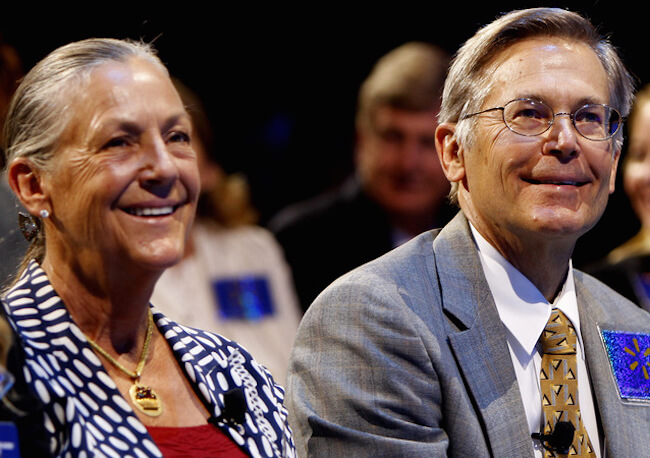 Jim Walton, who is the youngest child of the Walmart's legendary founder Sam Walton is a board member of Walmart. In 2014, the company generated $473 billion from 11,000 stores in 27 countries. Currently, he is on the Strategic Planning and Finance committees. He is also the chairman and CEO of the family-founded Arvest Bank, which has offices in Arkansas, Kansas, Oklahoma and Missouri. In 2013, the bank posted the net profit of nearly $130 million and the bank has assets of more than $15 billion. He has pledged about $2 billion to the Walton Family Foundation.
Wang Jianlin and Lin Ning
Combined Net Worth: $33.7 billion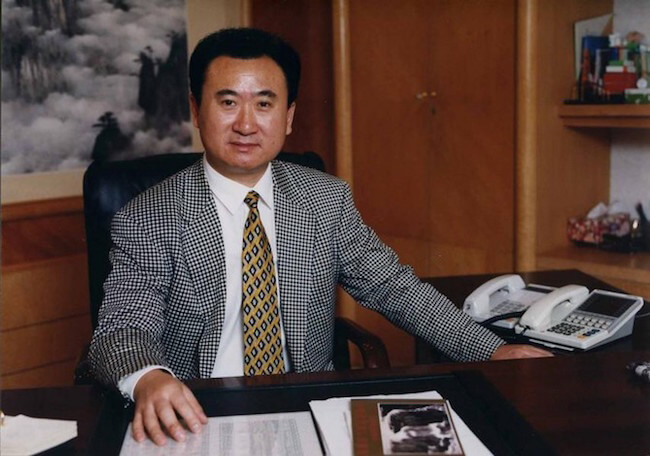 Wang Jianlin is the Chairman of the Dalian Wanda Group, China's largest real estate developer. Like other notable personalities in this list, Jianlin didn't start his career in the corporate world. At the age of 16, he joined the People's Liberation Army. He remained with the army for around 16 years and in 1986, he took a city government job in Dalian in Liaoning Province. In 1988, he founded Wanda group in Dalian, Liaoning Province, as a residential real estate company. The company was incorporated in 1992 and was one of the first shareholding companies in Communist China. Jianlin has turned Dalian Wanda group into a real estate powerhouse that owns and operates more than 200 departmental stores, shopping plazas and luxury hotels. Also, he has launched a joint venture with Internet giants Baidu and Tencent to start an e-commerce company called Wanda E-Commerce. In 2014, he announced investment projects in Beverly Hills, Australia and Chicago. In January 2015, it was reported that he had acquired 20% stake in the Spanish football club, Atletico Madrid for €45m.