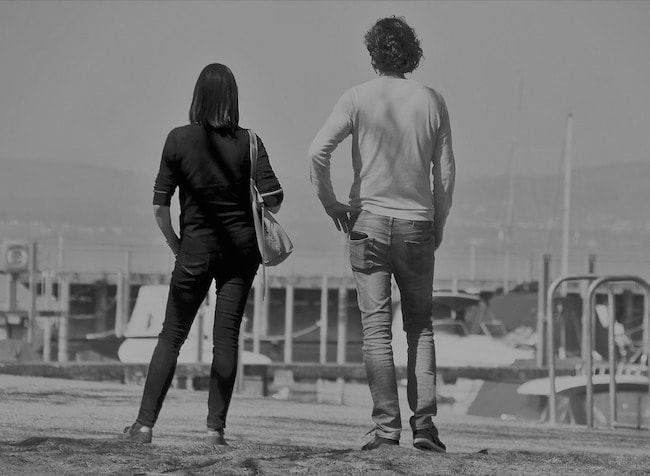 Divorce is never the best life experience. In most cases, divorces are stressful and painful. Moreover, sometimes serious money issues are involved, especially if the divorces are related to celebrities or successful entrepreneurs.
Think about Madonna, Michael Jordan, and even Jeff Bezos! All of them went through divorces and paid (or received) substantial amounts of money. But how much, exactly? Let's find out.
Who Are They?
Now, it is quite hard to find a person who has never heard about Jeff Bezos. He is the founder and CEO of Amazon, an e-commerce company which in 2018 showed $230 billion in revenues. Moreover, Jeff Bezos owns The Washington Post and Blue Origin, a company that builds commercial rockets.
MacKenzie Bezos is a novelist and philanthropist. She was married to Jeff Bezos for 25 years — starting from 1993 and until 2019.
What Had Happened?
Both Jeff and MacKenzie announced on their Twitter accounts that "after a long period of loving exploration and trial separation," they "have divorced and continue the shared lives as friends."
However, soon it was reported that Jeff had romantic relationships with Lauren Sanchez who used to be a TV anchor in Los Angeles. The couple exchanged intimate messages and private photos. All of it was brought to the public view.
How Much Did It Cost?
The estimated settlement sum was $68 billion. However, in April 2019, the divorce was ultimately finalized and MacKenzie Bezos received a "humble" $36.6 billion. Still, it makes her one of the most wealthy women in the world, and this divorce — one of the most expensive.
Who Are They?
Both Mel Gibson and Robyn Moore are actors. In particular, Mel Gibson was a star of such films as Brave Heart and Lethal Weapon. Robyn Moore is more known as a voice actress — she worked in cartoons, TV shows, and commercials.
Sadly, Mel Gibson gained popularity not only as an actor but also as a quite controversial person with a history of alcohol abuse and subsequent legal issues. And that takes us to…
What Had Happened?
Mel Gibson and Robyn Moore got married on June 7, 1980. In 2006, Gibson reported that he and Robyn got separated after his arrest in Malibu. The reason for the arrest was driving under the influence of alcohol.
In 2009, Moore filed for divorce and gave quite a generic reason — "irreconcilable differences." Still, the divorce was finalized only two years after — in 2011. If so, Moore and Gibson were married for almost 30 years.
How Much Did It Cost?
It was reported that Gibson and Moore had a prenup. According to it, Moore was entitled to half of everything Gibson earned starting from 1980. If so, Robyn Moore had to receive approximately $425 million. 
Who Are They?
Michael Jordan is a famous (but former) basketball player who played 15 seasons in the NBA. Juanita Vanoy was a fashion model before marrying Michael Jordan in 1989. Now, she is a businesswoman who is involved in a real estate business.
What Had Happened?
Juanita and Michael got married in 1989. In 2002, Juanita started a divorcing process — the reason was not-so-original "irreconcilable differences". However, Juanita and Michael reconciled and remained a married couple, but only until 2006, when they got divorced for good.
The statement by their lawyer was brief: "Michael and Juanita Jordan mutually and amicably ended their 17-year marriage. A judgment for the dissolution of their marriage was entered today. There will be no further statements."
How Much Did It Cost?
Juanita received a huge payout estimated at $168 million. Besides, she also got the seven-acre mansion in Chicago and kept custody of three children.
Who Are They?
Both Johnny Depp and Amber Heard are popular Hollywood actors. In particular, Johnny Depp is famous for his depiction of Jack Sparrow in the Pirates of the Caribbean film series. Amber Heard appeared in Aquaman which is a part of the Marvel series.
The relationship between these two was quite mysterious and complicated. Johnny and Amber had met in 2009 and started dating a couple of years after. In 2015, they got officially married.
What Had Happened?
However, this marriage was not meant to last long. In 2016, after 15 months of marriage, Heard divorced Depp. The named reason was — surprisingly — not "irreconcilable differences."
Instead, Heard accused Depp in domestic abuse and he did the same to her. Eventually, the couple moved on, but the situation was pretty ugly, with public battles and extensive media coverage.
How Much Did It Cost?
Amber Heard received $7 million and donated it all to the charity. Later, Amber opened up about this situation to the Washington Post. In particular, Amber mentioned how her outspokenness about the abuse cost her several jobs.
Who Are They?
It is hard to find someone who does not know about Madonna or the "Queen of Pop". She is a singer who is behind lots of popular songs — in particular, Like a Virgin and Dress You Up.
Guy Ritchie also has his share of fame. He is a successful film director from Great Britain. In particular, Guy has directed many hit movies including Revolver and Sherlock Holmes: A Game of Shadows.
What Had Happened?

Madonna and Guy Ritchie married in 2000 and got divorced in 2008 — after 8 years of marriage. There are different versions of why they split up. Madonna once told that their relationship simply lost "the spark," whereas Guy described their marriage as a "soap opera."
Whatever the reasons are, Madonna and Guy separated in 2008. And surprise-surprise — Madonna was the one who paid divorce settlements.
How Much Did It Cost?
The settlement sum was not determined accurately. But BBC reports that Madonna paid Guy Ritchie a substantial amount of money — from $76 to $92 million. 
Final Words
As you can see, break-ups are never easy. Moreover, anyone can divorce, even the most famous and wealthy people. And surely, they also experience all the stages of dealing with it financially and mentally.
If you do not believe us, ask Madonna, Jeff Bezos or Mel Gibson. These guys seem to know about divorce a lot and big money revolving around it.