Celebrities and money are made for each other. One always follows the other. I often feel that the celebrity status itself can earn bucket loads of money. Yes, they earn money for their skills and talent. But, I feel that is not the only reason for the millions, they bank every year. Along with charm, persona, marketability and market presence, the awe-inspiring aura is responsible for their earnings as well. For example, Lionel Messi in terms of performances and talent is considered better than Cristiano Ronaldo, but in terms of earnings, Ronaldo is always placed higher.
In this article, we will take a look at celebrities who continue to exert their aura beyond the grave. And, even after death, are earning more than many living celebrities working in the same field or sector are earning. Their earnings source include revenue from their creations such as music, movies and cartoons, royalty for using their name and revenue from existing business ventures.
$140 million
Died: June 25, 2009
Cause: Overdose/homicide
Age: 50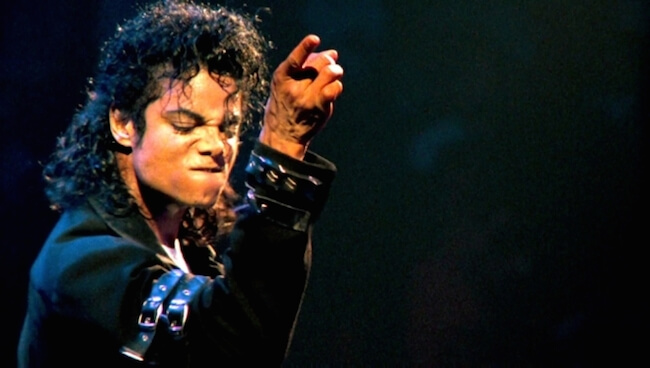 Even after six years of his death, the king of pop still exerts his immense influence on the music industry. Since his death in 2009, he has been pulling in triple-digit millions every full year. His 1982 album 'Thriller' is still the best-selling album of all time. The album sold more than 65 million copies. Overall, he had 13 number-one singles in the United States during his solo career, which is more than any other male artist in the Hot 100 era and estimated sales of over 400 million records worldwide. The significant chunk of his posthumous earning comes from two Cirque du Soleil shows—'Immortal,' now amongst the ten top grossing tours of all time, and 'One,' a permanent show in Las Vegas. He also rakes in millions from his 50 percent share in earnings of Sony / ATV Music Publishing and his own Mijac catalog. In May 2014, the Epic Records released an album of eight songs of unreleased material culled from past recording sessions. The album debuted at No. 2 on the charts.
$55 million
Died: August 16, 1977
Cause: Heart Attack
Age: 42
Next on the list after of 'king of Pop' is 'king of Rock and Roll.' Elvis Presley has topped this list for a record seven times and has come second on numerous other occasions. One of the main sources of his income over the years has been the release of his re-issued and remixed singles, which took his earnings to astonishing $60 million in 2010, which also marked the celebration of his 75th birthday and the launch of Cirque du Soleil's Viva Elvis show in Las Vegas. He has also raked in millions from the licensing and merchandising of the products associated with his name. As of mid-2011, there were an estimated 15,000 licensed Presley products. The other source of revenue earned by his estate is Graceland admissions. His childhood home, which was opened to the public in 1982 receives over half a million visitors annually. It is the second most-visited home in the United States, after the White House.
$40 million
Died: February 12, 2000
Cause: Colon cancer
Age: 77
Due to his most famous creation 'The Peanuts,' Charles Schulz is bound to remain in public psyche for many years to come. Even after fifteen years of his death, the comic strip is one of the most loved sections in the leading publications. By many leading cartoonists, Schulz is regarded as one of the most influential cartoonists of all time, and his influence can be seen in works of many modern comic strip cartoonists. Charlie Brown and Snoopy creator is reported to have earned more than $1.1 billion during his lifetime. And, that income hasn't certainly stopped even after his death as royalties from products inspired by his famous cartoons continue to roll in. This year, the 3-D movie inspired from the comic strips is set to be released. The movie titled 'The Peanuts' will commemorate the 65th anniversary of the comic strip and is scheduled to be released on November 6, 2015.
$25 million
Died: March 23, 2011
Cause: Heart failure
Age: 79
Elizabeth Taylor was one of the great screen actresses of Hollywood's Golden Age. Her timeless beauty and a glamorous lifestyle has made her a perennial favorite even amongst those who have never seen her movies. Her activism for AIDS and HIV programs has brought her recognition from sectors beyond the movie industry. She was also one of the few celebrities to publicly condemn, then, President George W. Bush's war on Iraq. Her presence on this list is due to the revenue brought in by her perfume line, which is still one of the bestselling fragrances. Also, her estate has started using her image for merchandising and licensing. The chances are that you might get to see her more on the Forbes list in coming years.
$20 million
Died: May 11, 1981
Cause: Cancer
Age: 36
Bob Marley is arguably the most popular reggae icon in the world. His music and his habit of smoking marijuana has made him a permanent fixture amongst everything that is considered cool. Over the past two decades, he has sold more than 75 million albums. His 2014's earnings have increased by $2 million due to the diversified products and ranges launched by his foundation. Marley Beverage Company, with products including Marley Coffee and a "relaxation drink" known as Marley's Mellow Mood and House of Marley, with a range of eco-friendly audio and lifestyle products are multi-million enterprises. In 2013, Marley's estate also launched Marley Apparel, a lifestyle clothing line designed by Bob's oldest daughter, Cedella Marley.
$17 million
Died: August 5, 1962
Cause: Overdose
Age: 36
Marilyn Monroe was arguably the first sex symbol of Hollywood. For her immense commercial success and critical acclaimed work, she was ranked as the sixth-greatest female star of all time by the American Film Institute. Her tragic death due to overdose of barbiturates was shrouded in mystery, which further enhanced her popularity. Her position on this list is due to various products launched by Authentic Brand Group, which bought the rights to Monroe in 2011. Her clothing line at the Macy's is extremely popular with the customers. And, the sale of her recently launched Monroe lingerie line is also picking up. With the work being put in by Authentic Brand Group, her presence in future lists is expected.
$12 million
Died: December 8, 1980
Cause: Murder
Age: 40
The co-founder of the Beatles band has a cult following and even after 34 years of his death, his fan following is still as large as it ever was. His estate continue to earn through the iTunes sales and has licensing deals with the likes of Cisco and Mont Blanc. The Beatles Cirque du Soleil show is highly successful as well and has been a major contributor to the John Lennon estate's earnings. Although, Beatles' records are yet to be made available on the music streaming service Spotify, Lennon's 8-album solo discography was added in October. In other news, his killer Mark David Chapman was denied parole eight times as well.
$11 million
Died: April 18, 1955
Cause: Natural causes
Age: 76
Despite being a scientist, Albert Einstein enjoys a rock star type fame. He is the epitome of the cool intelligence. There are numerous products in the market inspired by the father of the theory of relativity. The Einstein bob heads were seen in the highly successful movie 'Night at the Museum: Battle of the Smithsonian.' And, the Einstein t-shirts and posters are very popular especially amongst the science students. Apart from these common products, the famous scientist also has his own line of tablets, which are specially designed for student scientists. The tablets comes with built in sensors to measure things like heart rate, humidity and temperature.
$9 million
Died: September 24, 1991
Cause: Natural causes
Age: 87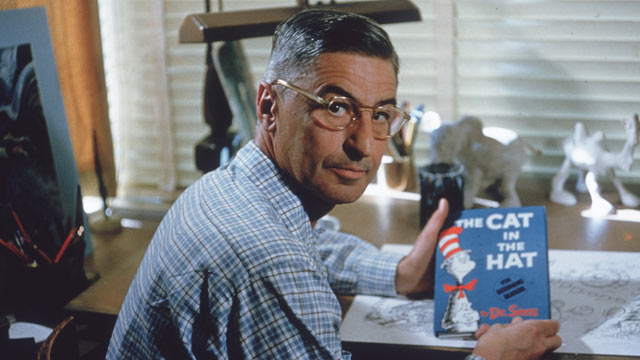 Theodor Geisel was an American cartoonist and writer, better known by his penname Dr. Seuss. In his distinguished career, the celebrated writer published around 46 children's books, which have spawned numerous adaptations, including 11 television specials, four feature films, a Broadway musical and four television series. Such is his popularity and everlasting appeal of his works that his birthday, which falls on March 2, has been adopted as the annual date for National Read Across America Day. Geisel's estate earns millions from sales of his class works such as 'The Cat in the Hat,' and 'The Lorax,' and even years after his death, he remains the bestselling writer in children literature.
$9 million
Died: July 7, 1973
Cause: Cerebral edema
Age: 32
It won't be wrong to say that Bruce Lee is the most iconic martial artist in the history. He is the pioneer and the founder of Jeet Kune Do (The Way of the Intercepting Fist), the martial arts form which has become immensely popular after Lee's untimely demise. His movies such as 'The Big Boss,' 'Fist of Fury,' and 'Enter the Dragon' have become cult hits and have been inspiration for many upcoming martial artists and action heroes, including the famous actor, Jackie Chan. Last year, the gaming giant EA Sports launched the newest version of UFC in which Bruce Lee fans can pretend to be their favorite hero. His estate is also reported to have pocket big bucks for Bruce Lee's CGI recreated appearance in the upcoming movie 'Ip Man 3.'
$9 million
Died: November 30, 1980
Cause: Complications from surgery
Age: 50
Steve McQueen was the first Hollywood star to excel in the image of an 'anti-hero.' Despite his tendency to fall out with every director and producer he had ever worked, still McQueen was one of the highest paid actors of his generation. In fact, in 1974, he was the highest paid actor, although he didn't act in movies for next four years. McQueen's passion for cars and motorbikes was well known and iconic. The cars, which he used in his movies became extremely popular and found a place in popular fantasies. And, his connection with cars is still being used to earn money by his estate. His digitally enhanced image has been used by Ford company on different occasions for the advertisement purpose. The line of McQueen clothes has been launched by car giant Porsche last year. You can now buy a McQueen racing jacket for $500.
$9 million
Died: December 11, 2008
Cause: Natural causes
Age: 85
If Marilyn Monroe is the ultimate sex symbol, then Bettie Page is the "Queen of Pinups." Her jet black hair, blue eyes, and trademark bangs have fascinated and influenced the artists for generations. On different occasions, the artists have paid homage to the iconic star. Rosario Dawson did it in Quentin Tarantino's film 'Death Proof' with her trademark hairstyle, Beyoncé has done so with her music videos for 'Video Phone' and 'Why Don't You Love Me.' Now, the new generation is fascinated by her as well and the sale of Page inspired clothes is on all-time high. This year, a Vegas show was held with a Page hologram to immense success.
$7 million
Died: September 30, 1955
Cause: Car crash
Age: 24
Dean's most famous movie 'Rebel without a Cause' is a perfect description of the life lived by the famous actor. Dean is the cultural icon of teenage disillusionment and social estrangement, and his untimely death at the age of 24 after a car accident has given him even more fame and popularity in death than he had when he was alive. Dean has been doing massive business in souvenir stores for years now. And, over the past years, he has been adopted by fancier brands such as Dolce and Gabbana as well.