The Only Way Is Essex or TOWIE (2010-Present) star Billie Faiers has gotten her pre-pregnancy body back after giving birth to her daughter Nellie Elizabeth Shepard last year (2014) in July. But, she states that her weight loss didn't include any strenuous exercises or any specific diet plan. She does admit to having some outside help. What's the help she got? How much weight did she lose? Read on to know.
Getting the Balance Right
As reported by Daily Star, the talented actress believes that when a woman has a baby that demands the mother's attention, her life gets a bit complicated. It becomes difficult to find time for yourself. So, a woman should always concentrate to finding some time for herself without ignoring the demands of the baby. Balancing the two is a trick and if once you learn it, it would make your life easier. Well said Gal!!!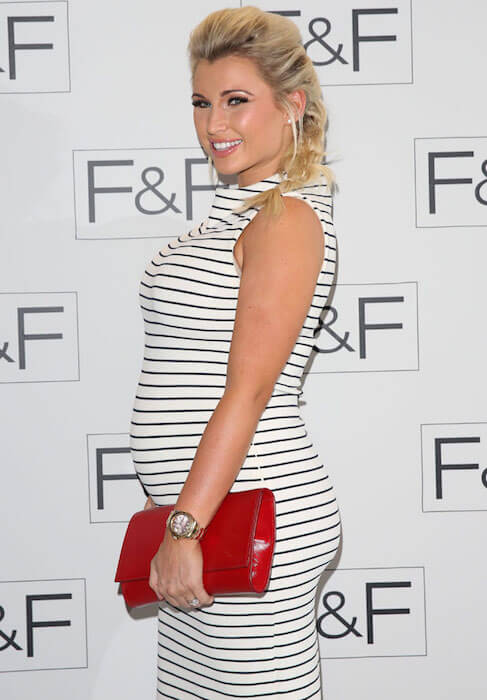 Keeping Active
The current workout regime of the stunner is limited to having an active life. She is always working or running after Nelly which keeps her on her feet and helps her stay fit. Sometimes, she takes help of her sister's website, Celebrity Training to workout at home.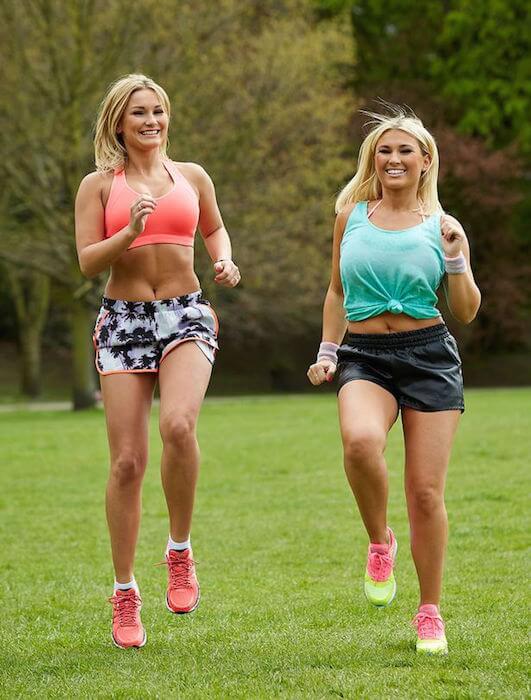 Post Pregnancy Workout Routine
Last year, the beauty shared her post pregnancy workout routine with Mirror. Her workout included doing a set of 20 squats and crunches. She also sneaked in 5 sets like these in a day when the baby was asleep or playing safely. Her workout also included doing menial tasks like lifting the baby and walking near her house in Brentwood.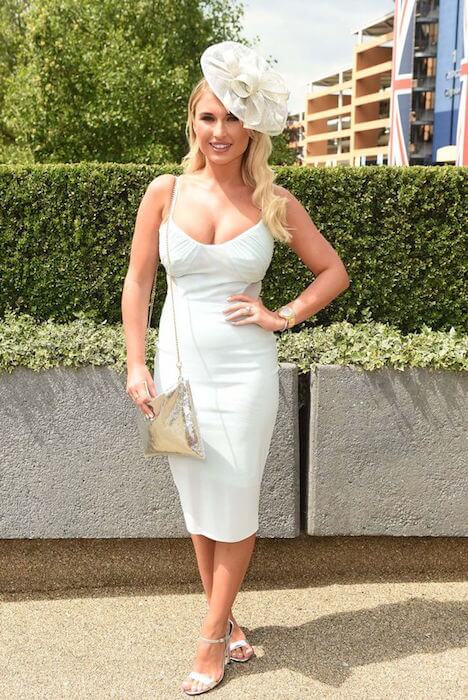 Motivational Factors
The gorgeous woman never felt pressure to shed off the baby weight. Her first priority was her baby girl and the health of the baby. What motivated her to get back in shape was the fact that she is young. So, she wanted to look and feel good. During the course of her weight loss journey, she also felt motivated when people complimented her looks and told her, she looked great. (That's a universal motivation, we think)
Pregnancy Workout
The pregnancy workout of Billie was very simple. She just walked a lot and never engaged in any sort of arduous exercises.
Maintaining Work-Life Balance
The work-life balance of the diva is going smoothly, all thanks to the team of TOWIE. They understand that her first preference is her baby and give her a lot of flexibility in terms of schedule. Wow…that's so cool!
Using Outside Help
The new mother confessed to taking help of Adonia Tummy Tone which is an oxygen-based body-wrap treatment that helped her to tighten the loose skin of her tummy. It also helped her to reduce the visibility of her love handles and waistline in just under an hour. She trusted it as it's clinically proven to give results and it worked for her too.
While using it, a woman just has to rub the serum on her stomach, wrap a cling film around the coated area and leave it for an hour or so. This product comes with a guarantee of losing at least 2 inches from a woman's waist. Faiers mostly used it before an event to boost her confidence levels as well as her overall look.
Pregnancy Weight Gain
The reality star gained a lot of weight during pregnancy. She went from size 8 to a 10 at that time. She put on a stone and a half which had her going from 8 st 7 lb to 10 st. Her bust size also increased. It went from 32G to 34H.
Body Changes
After giving birth, the body of the blonde hasn't changed much. She just had a bit of stubborn area at the bottom of her stomach that was harder to tone. And, it seems that she toned it perfectly.
Cutting Calories by Cooking
The would-be wife of Greg Shepherd also took help from cooking fresh foods to keep her weight in check. She cooked everything from scratch which lowered the calorie intake of the foods, she cooked and that helped her to eat a balanced diet.
Diet Secrets
The diet of the pretty lady includes healthy food options like vegetables, salads and some chicken. And she likes them all. She also doesn't deprive herself of any food, she really craves.
Diet Indulgences
The diet indulgences of the TV personality are a bit different from other people. She likes indulging in tea and biscuits only.
Results of the Efforts
The results of the efforts made by the sister of Sam Faiers have been great. She is back to her pre-baby weight now and she feels that she is lucky because it didn't take too long.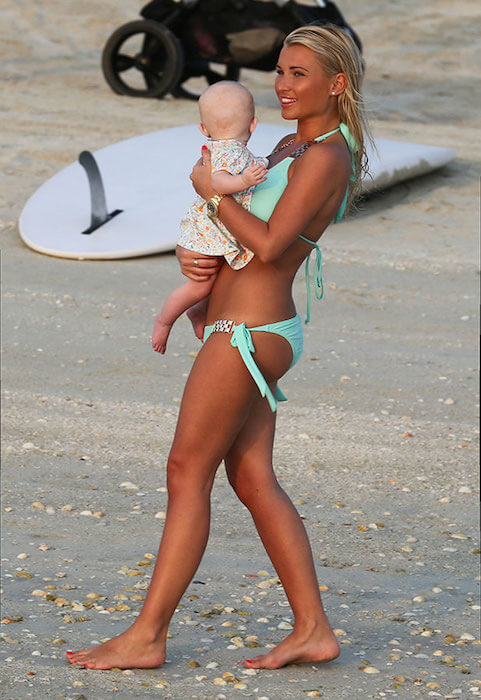 Advice for Mums
Billie has a bit of advice for all the new mums who are handling a newborn baby and can't find time for themselves. She suggests them to make time for themselves when the baby is otherwise engaged. They should do their nails when the baby is asleep or treat themselves with a face mask when the baby is playing with the father. These little treats to yourself would make you feel good from the inside and you will enjoy your life a bit more.