When you are a sports personality, you know how to remain fit. But South African netball player, Vanes-Mari du Toit is taking fitness to the next level by following a steady workout plan and knowing the importance of fitness.
[toc]
Here, you can know her latest workout routine, workout preferences and have a look at how participating in the show, Dancing with the Stars (2005-Present) helped her achieve a fitter body.
Vanes-Mari du Toit 2018 Workout Routine
Importance of Fitness
The member of South African national netball team says that exercise is important for every person because it releases endorphins that make you feel good. It is also essential because it helps you to maintain a balanced lifestyle and enhances your overall well-being.
Workout Routine
Most of her workout routine includes footwork and doing hand-eye coordination drills. She also does sprints and couples them up with changing of direction. Her workout routine includes gym routine to boost her explosiveness and plyometrics to enhance elevation.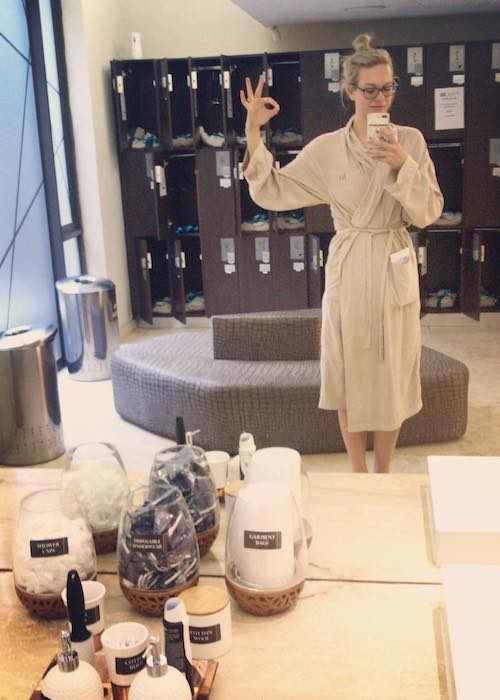 In-Season vs. Off-Season Training
Off-season training is usually focused on building strength and fitness as an individual while in-season training is more inclined towards in-play specifics in team formation.
As netball is a high-intensity sport, a lot of focus is towards recovery by using methods like stretching, sports massages, and ice baths. They help keep lactic acid from building up that may hamper one's performance.
Workout Gear and Accessories
When working out, the stunner likes to wear loose fitting tops and tights. She also carries a water bottle, an iPod, a sweat towel, and a fitness watch.
Pre-Workout Snack
Half an avocado on low glycemic index bread or banana dipped in peanut butter.
Workout Preference
When du Toit is in the gym, she likes to train alone, and when she is training for her sport, she likes to do it with her team.
How Dancing with the Stars Changed Her Body
The diva admits that the show Dancing with the Stars changed her body for better as her body changed dramatically in just 3 months. See the post below for more information –
She has lost about 13 kg, and the change is so noticeable that her old clothes are not fitting her anymore. She has decided to keep the weight off of her body.
In her opinion, the show helped her to be more agile when it comes to movement. She did a lot of different movements like jumping, leaping, swiveling and twisting that made her agiler. She has also become lighter which she intends to change by hitting the gym and gaining the muscle back as netball require her to be stronger than she is at the moment.
Featured Image by Vanes Mari du Toit / Instagram