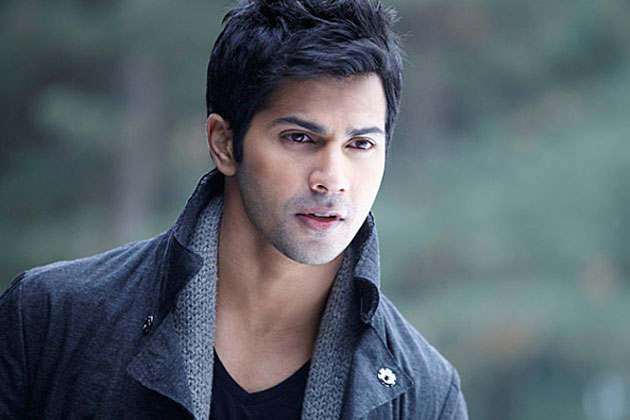 Starred in Student Of The Year, Varun Dhawan is a newbie in Bollywood having kick-ass physique with great look. The winner of Lions Gold Awards and Stardust Awards for best male debut for Student of The Year, is proud son of film director, David Dhawan. Enthusiastic to workouts, Varun has already captivated hearts of tons of girls.
Despite being obsessed with workouts, Varun finds it challenging to maintain superb and toned body. His definition of owing ripped body is actually far broader. To him, having ripped does not make you macho, you need to have resilient, and flexible body, having an impeccable immune system to fit into that frame.
Being an ardent dancer, the rising star spends fair amount of time on dancing. Dancing is the perfect aerobics, which not only burns numerous calories from your body, but also makes you supple. The actor also has launched dance DVD along-with Remo D'Souza, one of the most outstanding choreographers. In the video, you will witness them displaying diverse dance moves and their impacts on thirteen major muscle groups.
Varun Dhawan Diet Plan
Varun comprehends the importance of diet and thus prefers consuming wholesome food items. Belonging to the family having history of diabetes, the actor is overly sensible about his diet. He strictly refrains from salty, sugary, and oily food items.
In addition to that, he makes sure that the kind of carb he feeds to his body is low in GI. High GI food items cause spike in your blood sugar and raise your insulin resistance, which further causes numerous diseases in your body. Food items consumed by the fab star have perfect mix of omega 3 fatty acids, and other essential nutrients.
Let's have a look at typical day diet regime of Varun Dhawan.
Breakfast – Varun prefers having omelet, oatmeal, whole-wheat grain sandwich etc. in his breakfast.
Lunch – The handsome dude likes having steamed brown rice, three chapatis, broccoli, baked chicken etc. in his lunch.
Snacks – He prefers having fruits such as papaya, banana, protein smoothie, lotus seeds, etc. in his snacks.
Dinner – His dinner being light is comprised of plenty of mixed veggies with grilled fish, green tea etc.
Varun Dhawan Workout Routine
The young boy gets his training from famous celeb trainer, Prashant Sawant who behind the scene is responsible for amazing physique of legendary actors, Shah Rukh Khan, Ajay Devgn, and myriad others. Varun works out five days in week while giving ninety minutes in a day to workouts.
Martial training, light weight lifting, cardio workouts etc. are some of the workouts he does on regular basis. Weight lifting is an efficient medium to tone your body. He certainly practices it, but makes sure that his weights don't cross 25-30 kgs. By altering the weights from light to hefty and then hefty to light, you can forbid weight loss plateau.
When it comes to workouts, the actor gets totally insane. He does not step away from working out twice in a day, when he has to appear on stage in front of large audience. He spends fair amount of time in sculpting his upper body parts.
HEALTHY Recommendation For Varun Dhawan Fans
Varun Dhawan recommends his fans, rather than focusing on huge and bulked up body, aim to acquire limber body. As you grow older, the natural suppleness of body begins getting down, as a result of which you become vulnerable to injuries. A lithe body not only looks influential, it is powerful too.
By following correct exercise techniques, you can step up to making your body flexible. Prior to starting your workouts, seldom overlook practicing brief session of warm up. Mere five to ten minutes of cardio workouts such as jogging, swimming, running etc. are sufficient to warm up your body.
Inculcate plenty of stretching exercises targeted to stretch your shoulder and chest area mainly. While doing stretching postures of yoga, make sure that you perform reverse exercise as well for every stretching exercise done; else, you are likely to get painful back.
Stretching exercises are not intense ones, so you don't have to warm up your body before performing them. You just need to devote twenty seconds on one stretching exercise. You can do them anytime, for instance, after sitting perpetually in front of computer.