There was a time when writing wasn't considered a great vocation in terms of financial achievements. Yes, the writers of the bygone era had a special position in the society and did used to enjoy superstar like status as they were the only source of entertainment. In fact, with advent of television and movies, it was believed that writers would be an endangered species. However, the television and movies have been extremely helpful for the writers. The book adaptations have helped authors earn millions and have given a kind of financial security that was non-existent before. In fact, some of the names in this list, which has been compiled by the Forbes magazine are due to revenue earned from the adaptations of their works.
The figures have been compiled by Forbes by examining print, ebook and audiobook sales from Nielsen BookScan. As said earlier, the TV and movie income have been considered as well. Only, the earnings between June 2014 and June 2015 have been considered while compiling the list.
Earnings – $89 million
James Patterson continues to rule the literary world in terms of earnings. The former advertising executive has overcome widespread criticism about his style of work to make the number one position in this list, his own. Although leading writers such as Stephen King have often criticized his habit of churning out multiple titles every year, it has definitely helped him in becoming a multimillionaire. Last year, he published 16 books with the help of co-authors. He consistently writes ten books a year and it has helped him in selling more than 300 million copies worldwide. His habit of focusing on quantity over quality and not to worry about every line he writes, has helped him churn out 114 New York Times bestselling novels. In fact, with a total of 67 titles, he holds The New York Times record for most #1 "New York Times" bestsellers by a single author, which is also a Guinness World Record. Another thing that has made him one of the most commercially successful authors is the fact that he has diversified his work. He has written thrillers, romantic novels, non-fiction books and children's books. In fact, with more than 30 million youth novels sold, he boasts more New York Times bestsellers for children than any other living author.
Earnings – $26 million
Since the publication of his debut novel 'Looking for Alaska' in 2006, John Green has steadily improved his stock to become the most popular young adult fiction writer in the world. 'Looking for Alaska' went on to win 2006 Printz Award. His fifth book 'The Fault in Our Stars' is considered the most successful of all Green's novels. It debuted at number 1 on The New York Times Best Seller list in January 2012 and the movie adaptation released in 2014 opened at #1 at the box office as well. The movie adaptation of his third book 'Paper Towns' was released recently to commercial success and mixed critic reviews. The book was Green's third work and debuted at number five on The New York Times Best Seller list for children's books on its release in 2008. Due to impressive performance of the movies at the box office, Green's earnings have increased majestically over the years. His earning for last year including book sales stood at $26 million, which was $17 million, he had earned for the previous year.
Veronica Roth
Earnings – $25 million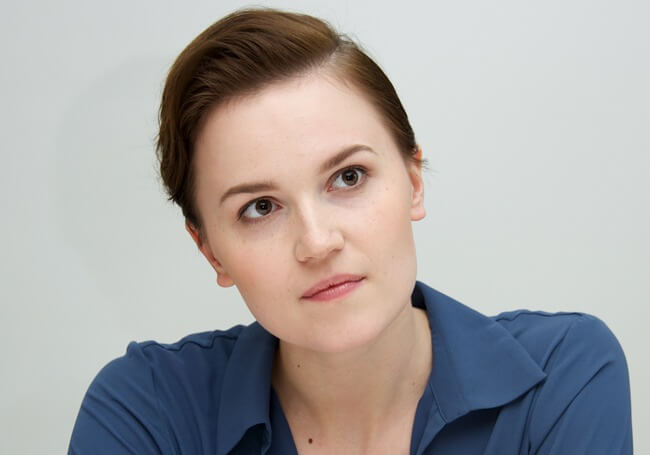 Veronica Roth wrote her first book 'Divergent' during a winter break in her senior year at Northwestern University. And, it is safe to say that she hasn't looked back ever since. The publishing rights of the book were sold even before she graduated from her college in 2010. The film rights of the book were sold by March 2011, around a month before the novel hit the shelves. The 'Divergent' trilogy that along with Divergent also includes Insurgent and Allegiant sold more than 3.9 million units in 2014. The sale of the books further improved after the release of second movie 'Insurgent' in spring this year. The movie grossed $295 million at the global box office and played a huge part in increasing Roth's earning by $8 million from last year's $17 million income. Recently, she has inked a deal with HarperCollins to write a new two book series. What makes Roth's achievements special is that she is just 26 years old, which is considered pretty young in the literary world.
Danielle Steel
Earnings – $25 million
Danielle Steel is one of the most famous writers in the world. In fact, with over 800 million copies sold, she is the bestselling author alive and the fourth bestselling author of all time. Like Patterson, Steel prefers to publish multiple novels every year, she has often juggled up to five projects at once. Since, she published her first novel in 1973, she has published 94 novels and all her novels have been bestsellers, including those issued in hardback. Plus, her novels have been translated into 28 languages and around 22 of them have been adapted for television. Two of her television adaptations have received Golden Globe nominations. In Forbes' scoring period, she published three novels. In addition to the earnings from these three novels, she continues to pocket hefty advances. She also makes heavy profit from the books that were published early in her career. Her novels have been translated into 28 languages and can be found in 47 countries across the globe.
Jeff Kinney
Earnings – $23 million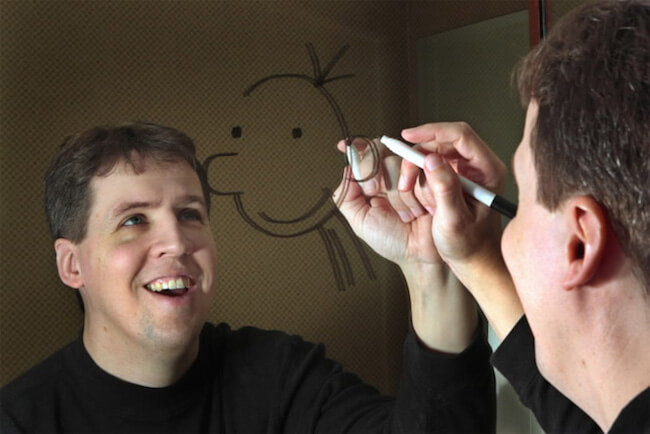 Jeff Kinney is a multi-talented man, who has carved a successful career as a game designer, cartoonist and producer. However, he is most well-known as author of children's books including the Diary of a Wimpy Kid book series. As of 2010, the Diary of a Wimpy Kid series has 58 million copies in print worldwide. It has been adopted into feature films for which Kinney served as an executive producer. He even starred as an actor in the 'Diary of a Wimpy Kid: Rodrick Rules.' 'The Long Haul,' which is the recent addition to the series has sold 1.5 million copies domestically in 2014 alone. His books have been translated into 45 languages. He had displayed his flair for drawing and writing well early in his life. While, he was in college, he created a popular comic strip, 'Igdoof' which ran in the campus newspaper, The Diamondback. In May 2015, he and his wife Julie opened 'An Unlikely Story,' a local bookstore and cafe in Plainville, Massachusetts.
Janet Evanovich
Earnings – $21 million
At the age of 72, Janet Evanovich is still going strong. She started his career writing short contemporary romance novels under the pen name, Steffie Hall. For her first book, she was paid $2000, after her second romantic manuscript was accepted. However, she didn't achieve significant success until she started writing series of contemporary mysteries featuring Stephanie Plum, a former lingerie seller who becomes a bounty hunter to make ends meet after losing her job. During the scoring period of Forbes, she published three novels including 'Top Secret Twenty-One: A Stephanie Plum Novel.' Like Steel (mentioned earlier in the list), she continues to earn significant amount of profit from the books she had published earlier in her career.
Earnings – $19 million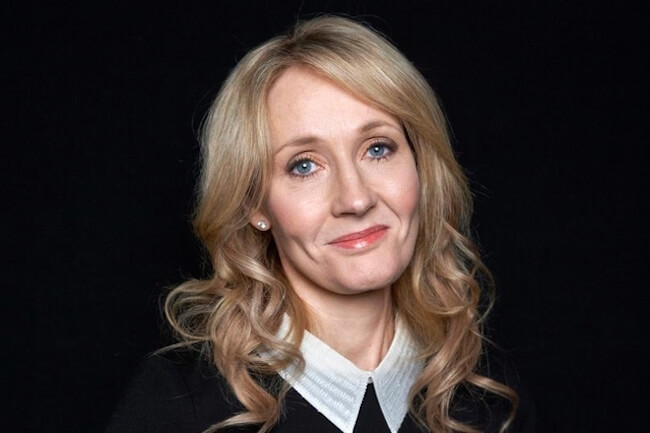 Thanks to the popularity of the Harry Potter book series and movies, J.K. Rowling needs no introduction. The book has won several awards and has sold more than 400 million copies. The Harry Potter series have become the best-selling book series in history. And, the series of films based on the books is the second highest-grossing film series in history. The book series has helped Rowling garner a net worth of more than $1 billion. However, she hasn't preferred to rest on her laurels. Under the penname of Robert Galbraith, she has written three books for adult readers, 'The Casual Vacancy' (2012), the crime fiction novels 'The Cuckoo's Calling' (2013) and 'The Silkworm' (2014). Her next book titled 'Career of Evil' is set to be released this year. However, she doesn't have to worry about earnings as the income from Harry Potter merchandise continues to roll in.
Stephen King
Earnings – $19 million
'Prince of Horror' is one of the most decorated American writers. Although he is known for his work in horror genre, he has published novels in suspense, science fiction, and fantasy. He has sold more than 350 million copies. His books have been adapted into feature films, miniseries, television shows, and comic books. He has written 54 novels and 200 short stories that have been included in different book collections. In his storied career, he has won raft of awards including Bram Stoker Award, World Fantasy Award, and British Fantasy Society Award. During his impressive career, he has earned over $433 million. Although, the sales of King's books has declined, still his famous books such as 'The Shining' and 'The Dark Tower' series continue to sell handsomely. His most recent work 'Finders Keeper' was published on June 2, 2015.
Nora Roberts
Earnings – $18 million
Nora Roberts is arguably the most prolific writer in this list. And, considering that we have writers such as James Patterson and Danielle Steel in this list, it can only be taken as a huge compliment. Until now, she has written over 220 novels. And, such a colossal backlist plays a key role in the earnings, she garners late in her career. It is no secret that Roberts's novels aren't doing as well as they used to do earlier. Between June 2014 and June 2015, her bestseller was 'Shadow Spell,' which managed to sell only modest 298,600 units in the U.S. Considering that her novels had spent a combined 861 weeks on the New York Times Bestseller list, including 176 weeks in the number-one spot, it is a very modest achievement. However, with $18 million earnings, it seems the modest success won't matter to her, at least financially.
John Grisham
Earnings – $14 million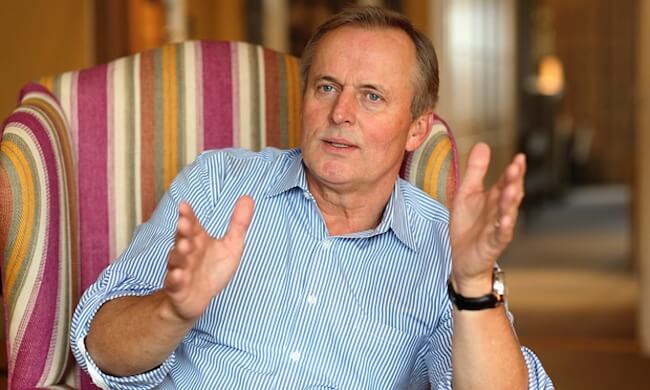 Before becoming one of the best authors, John Grisham tried his hands at practicing criminal law. We are thankful that he did so because otherwise we won't have been able to derive the pleasure of reading great legal thrillers that have intricacies of law and legal system described in such a perfect way. Grisham started writing his first novel in 1984, the same year, he became a representative in the House of Representatives in Mississippi. The book titled 'A Time to Kill' was published in June 1989. Though, the novel failed to achieve significant success, it marked the beginning of one of the most accomplished literary careers. As of 2012, his books had sold over 275 million copies worldwide. Plus, along with Tom Clancy and J.K. Rowling, he is one of only three authors to sell 2 million copies on a first printing. Although, he hasn't been as prolific as Patterson, he has maintained consistency and has published one novel a year since his 1989 debut. His latest work "Gray Mountain," sold 620,000 copies in 2014 alone following its October release.
Earnings – $13 million
Dan Brown had to wait for success until his fourth book. But, once 'The Da Vinci Code,' was published, Dan Brown became the next literary superstar. With 81 million copies sold worldwide, 'The Da Vinci Code' is considered one of the most popular books of all time. According to the prestigious magazine 'The Times,' Brown has earned around $250 million from Da Vinci Code sales. Plus, the success of 'The Da Vinci Code' helped push sales of Brown's earlier books as well. However, his earnings have dropped by $15 million from the previous year. The major reason for this drop is that Brown hasn't published any book since 2013's 'Inferno.' On the plus side, the sales of 'Inferno' continues to go strong. It has also been adapted for a movie, set for an October 14, 2016 release.